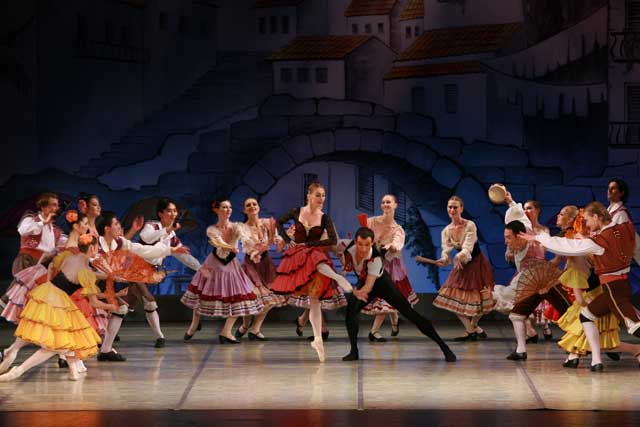 [dropcap]Rousing[/dropcap] adventure, comical knights, brave matadors and exquisite dancing await you at the Russian National Ballet Theatre's rendition of Don Quixote. Armstrong Auditorium holds a long-standing tradition with Russian troupes during its seven-year tenure in Edmond.
"Since opening in 2010, Armstrong Auditorium has provided a touring Russian ballet troupe every season, a franchise that we are pleased to continue offering to the area," says Ryan Malone, concert manager at Armstrong. "The titles for the company vary each year; but since we offered this one a few years back, we felt it was a great time to revive it."
This ballet will honor the original movements of Marius Petipa, a Russian artist known as one of the most influential choreographers in history. With his prolific work and the talented Russian National Ballet Theatre to perform it, this event will captivate its audience at every turn.
"This ballet offers a great energy. The choreography is renowned for its daring leaps and, set in classical Spain, the choreography showcases exciting elements of this culture," Malone says.
Don Quixote runs Jan. 30-31. For tickets and information, visit armstrongauditorium.org.