Skip Bayless doesn't return to Oklahoma City as often as he'd like, but when he is back in his hometown, the nationally known sportswriter and talk show host starts with a ritual.
"The first thing I do after I rent my car, I go to 43rd and May Avenue, to my first house, which is now unfortunately boarded up, the only house on the block boarded up," says Bayless, who hosts the weekday sports debate show Undisputed on Fox Sports One alongside former NFL tight end Shannon Sharpe. "It's just a little two-bedroom, one-bath. I sit in front of it, I look at it, and I think how lucky I was, blessed I was, to get out of there and go on to do the things that I did and have done."
These trips down memory lane not only fill Bayless with gratitude over the success he's had with newspapers, magazines, radio and TV, but also harken back to the times that he and his younger brother, Rick Bayless (a celebrity chef with successful restaurants across the country), experienced while growing up in OKC.
"My brother and I got out of there. We had a pretty rough childhood and I think we did OK," Bayless says. "That's my moment to just put my feet on the ground and remind myself how hard it was, but how great it was. I do it every time [I come back]."
Part of that childhood saw the Bayless brothers working at their family's barbecue restaurant, The Hickory House, open from 1949 to 1986. Skip Bayless quickly figured out that he wasn't cut out to pursue a culinary career. It was completely opposite for Rick, who has appeared on Bravo's Top Chef and is regarded as one of the nation's best restaurateurs.
"I'm so proud of him," Bayless says of his brother. "Our father made us work there. I had no aptitude or desire [for it]. I still can't boil water in the microwave [even though] we look alike and we sound alike."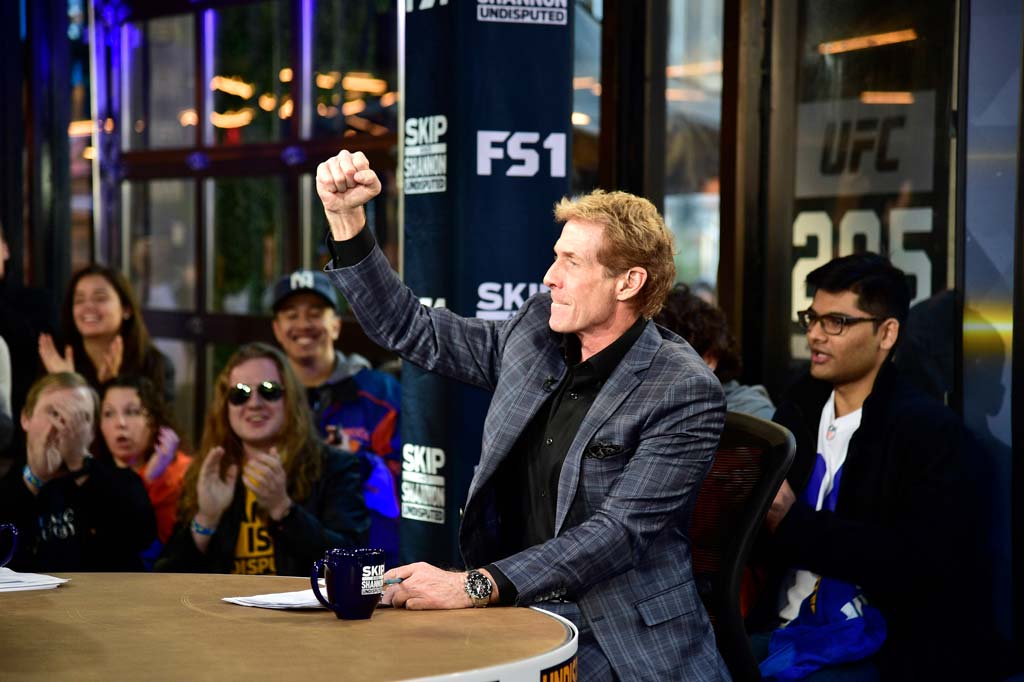 Bayless' love and passion for sports did lead him toward his true calling. At Northwest Classen High School, Bayless played basketball and wrote for the school newspaper before graduating in 1970 and matriculating to Vanderbilt University with a scholarship named for famed sportswriter Grantland Rice. His first job out of college was with the Miami Herald, where he wrote features for several years.
Bayless then worked for the Los Angeles Times, where he won an award for his coverage of Seattle Slew capturing the 1977 Triple Crown. His next stop was Dallas, where he wrote for both the Morning News and the now-defunct Times Herald. Bayless also wrote several books about the Dallas Cowboys before he left in 2001 for the Chicago Tribune and, later, the San Jose Mercury News.
Dallas was the place Bayless got his first taste of sports radio. He hosted his first show in 1991 and, three years later, was an investor and original host on the start-up SportsRadio 1310/The Ticket, which remains one of the industry's most successful and highly rated stations.
Bayless also started dabbling in TV while in Dallas; he appeared on various ESPN and Fox shows and later worked for The Golf Channel. In 2004, ESPN hired him to appear on Cold Pizza and write for ESPN.com. In 2007, ESPN asked Bayless to co-host First Take, a re-branded version of Cold Pizza. When he was given an expanded role in 2011, the show's ratings skyrocketed. He remained with ESPN until 2016, when he signed with Fox to do Undisputed.
"The show that I'm doing now is that show because that show started as First Take on ESPN2," he says. "I came to Fox Sports One to carry on that same concept. Going to New York against enormous, almost impossible odds – not only did we survive and flourish, most people will tell you that the run that we had on First Take … was the most improbable success story in the history of ESPN. We didn't get any internal promotion. Everybody at ESPN told me, 'It won't work, and it won't last,' but we pulled that off. We're still doing it. We started a show on Fox Sports One and we're beginning to score [some ratings]."
Despite doing a live television show five times weekly, he returns to Oklahoma each summer. Bayless was also back for the memorial service of his mother, Levita Anderson, who died in March.
"She was a dynamo, a force and a whirlwind," Bayless says. "She lived a long, good life. She was 91, but she was my deepest connection [to OKC]."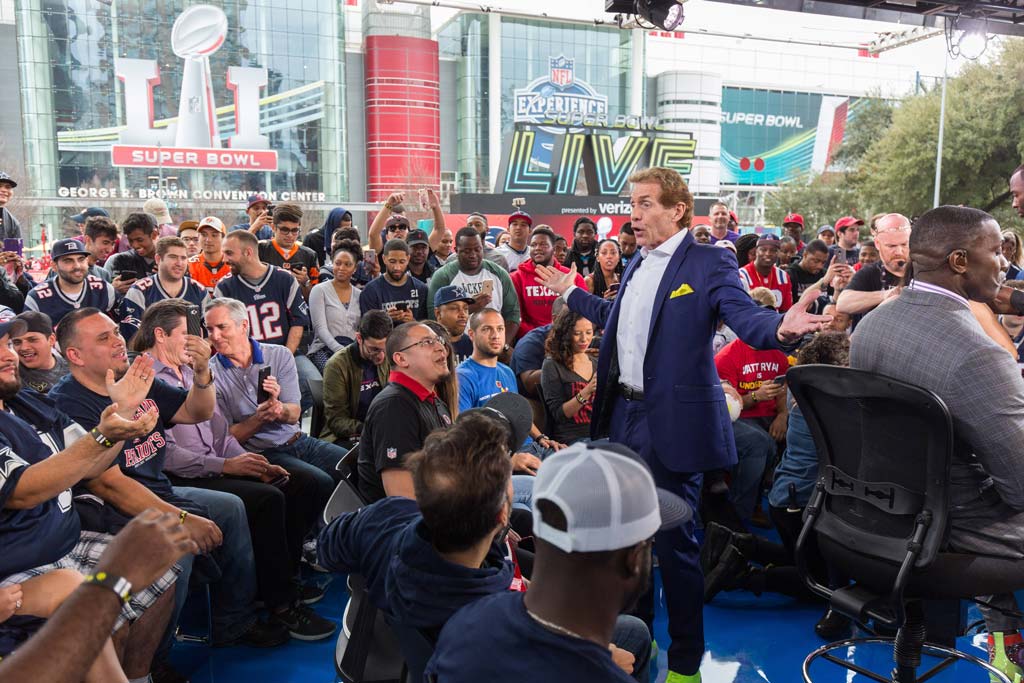 And on the day of his mother's death, Bayless posted on Twitter: "Rest in peace, Mom. I will miss you dearly, but God had you in the palm of His hand all the way home. You didn't always understand me, but you always loved me. I still have so much of you in me. I love you."
Each July, Bayless returns to OKC to play golf, usually at Lincoln Park (where he began playing in his childhood) with close friends from grade school and high school.
"When I land at Will Rogers World Airport and I get off the plane, I feel like I'm back in God's country, like this is where I belong," says Bayless, whose sister lives in Edmond. "It's where I'm from and my feet are on solid ground. I just like walking through that airport [upon arrival], but I don't like walking through that airport when I'm leaving. My heart is there, my soul is there and, until just very recently, my mother's been there."
Bayless now calls Los Angeles home because that's where Undisputed is produced. He maintains Oklahoma ties as a die-hard supporter of University of Oklahoma basketball and football; he owes his love for the Crimson and Cream to his grandfather, a Sooner football season ticket holder who took Skip to his first game at age 5. He was immediately hooked.
OU football "is just so in my blood. I never miss a single snap," he says.
Throughout his career, Bayless has heard words of praise and scorn. Some love him while others live to despise him. But even his detractors admit that he's done what few in his field have accomplished – excelled in four sports media (print, radio, TV and digital).
Even as his travels take him all over the country and away from his hometown, Bayless remains proud of his Oklahoma roots. And in 2011, the Oklahoma City School Foundation inducted him into its Walk of Fame, a fitting honor.