Budget. 
Venue. 
Food. 
Booze. 
Cake. 
Flowers. 
Decor. 
Prepping for the biggest party you'll likely ever throw is a daunting doozy, but it should be a task you tackle with enthusiasm. Crunch the numbers, then get cracking. With guidance, planning and a little help from your friends and family, it can be smooth sailing all the way to 'I do.'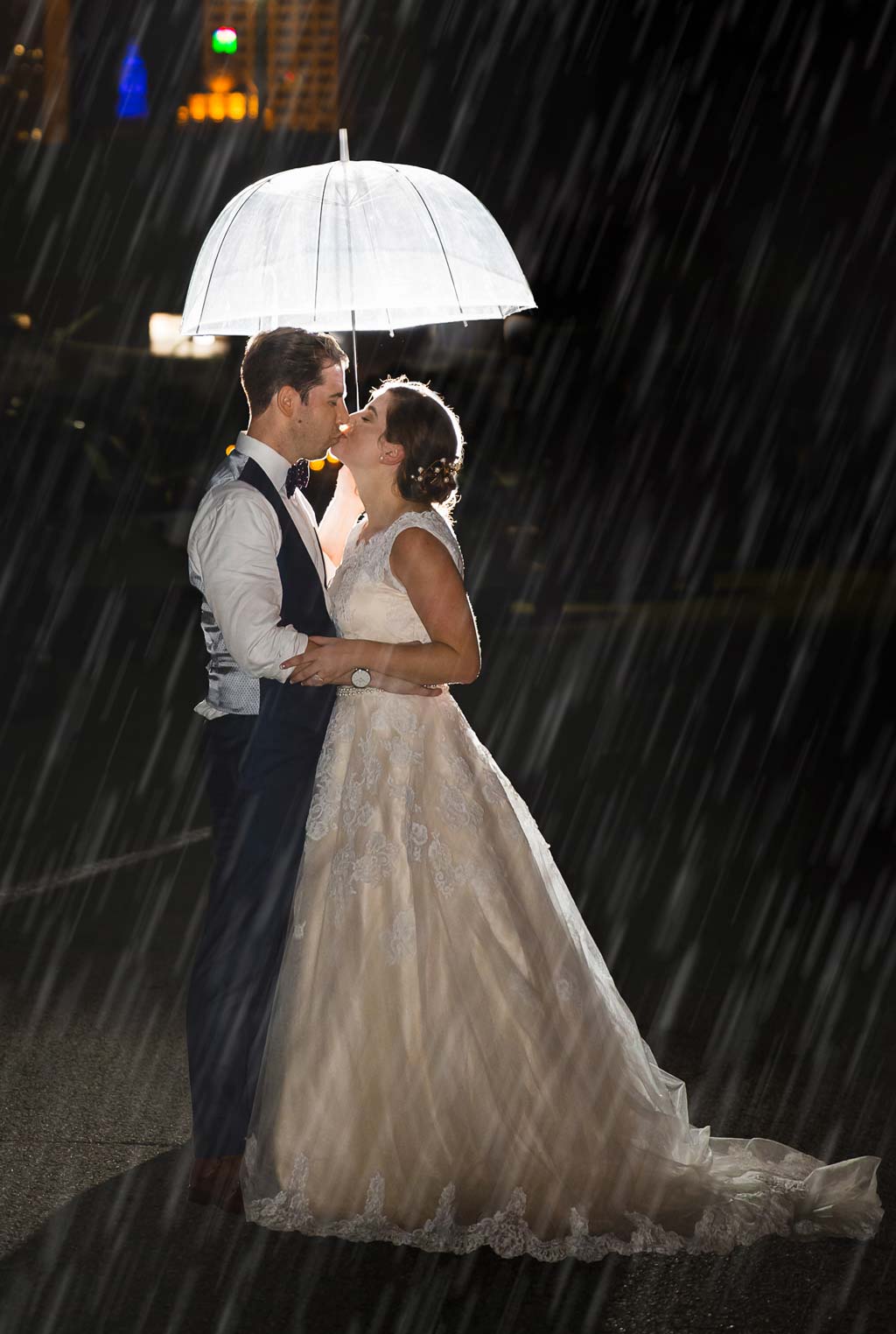 Runaway Budget
Knowing how much money you want (or can afford) to spend at the very beginning of your planning is key to eliminating one of the biggest stressors of your journey. If parents or other relatives are covering the event, give them a big hug and a huge "Thank you." After all, the average cost of an American wedding has skyrocketed to $33,391, according to The Knot's 2017 Real Wedding Study (theknot.com), a survey of nearly 13,000 U.S. couples married last year. (The same survey pegged Oklahoma's average cost at $22,373 if that's any consolation.)
After the gratitude, get a ballpark number for the family members' contributions, then decide how much of your budget will be allocated to each portion of your wedding. This budget will dictate all choices going forward in your wedding planning and even make some of the tough choices for you. (Example: Eying a certain venue but know it's out of your price range? Close the browser tab and move on!)
If you are footing the bill on your own, get realistic with your partner on how much you can spend without breaking the bank. Don't forget those hidden money suckers, too. It's not just venue, flowers, cake, food and clothes. Think about transportation costs for out-of-town guests, pre-wedding celebrations, (like showers and bachelorette parties), alterations for tuxedos or gowns, wedding favors and gratuities.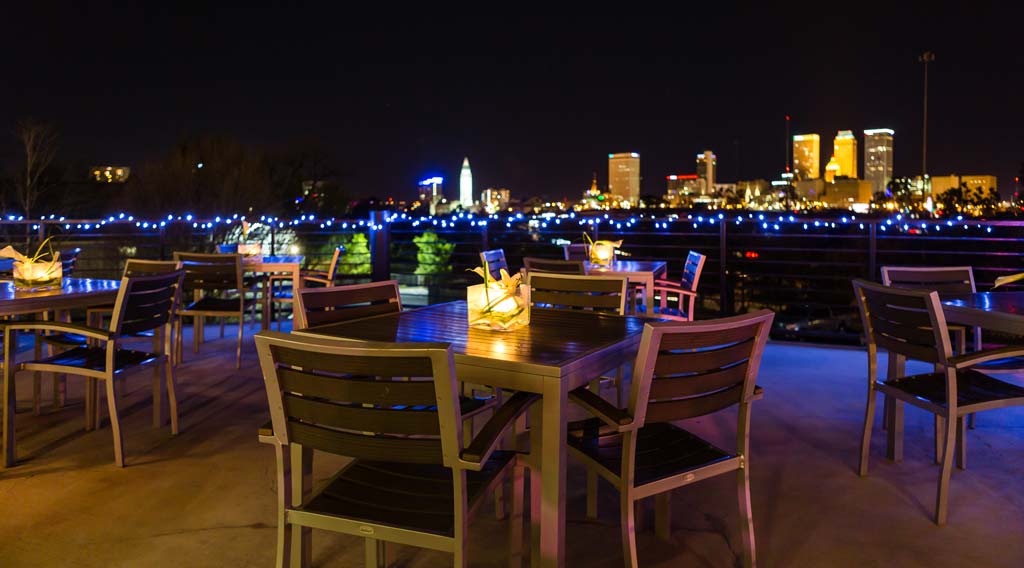 Venue Variations
The venue dictates the vibe. Planning a low key, rustic affair with a small guest list? Going all-out with a black-tie dress code and hundreds of onlookers? Make sure you book a place that aligns with your number of guests; you don't want to run into capacity issues or have a half-empty room due to a wobbly guest list.
If you're a stickler for a certain date, make sure tackling the venue is the first item checked off because many places book a year or more in advance. If you're a bit more laid-back about the day you tie the knot, know that there is a wedding offseason, when you may get a cheaper price or more flexibility. Try the first three months of the year if you're looking to save a bit of coin. Not surprisingly, the most popular months to wed include mild-weathered June, September and October.
Still on the fence? Take customer reviews into account and make sure you work well with the venue's point of contact.
Sip, Sip, Hooray 
Adding a bit of party fuel to your wedding in the form of alcohol is often an expected amenity. Opting for the lauded open bar is ambitious and a treat to your guests … but often expensive. While some view an open bar as more essential than the vows, others search for alternatives.
According to the Bridal Association of America (bridalassociationofamerica.com), the average cost for an open bar is around $2,800 for 170 guests. The price can vary with individual companies, the number of guests, the location and the quality of liquor. Regardless, that sum can often outrank other big ticket items, like your dress, the rehearsal dinner bill, decorations and rentals. Decide early about how much you're willing to spend on alcohol and how much of a role you want it to play in your celebrations.
Alternatives abound for those on the fence. Depending on the time of day of your wedding, host a cocktail hour with an open bar and serve only select beer and wine after the ceremony, or keep it simple with a champagne/mimosa brunch as a reception. Create personalized cocktails that showcase your and your partner's personalities. Check with your venue on Bring Your Own Liquor policies – if it's allowed, opt for purchasing your own beverages and hiring a bartender for the night. Booze doesn't have to break the bank.

Show Me the Grub
No matter which way you spin it, feeding your wedding guests is a must – and the right food and caterer are two of the most pressing planning elements of a wedding. The amount and type of food greatly depend on your ceremony's time of day and general vibe.
For a 7 p.m. ceremony, yes, you need a full buffet or a sit-down dinner. Don't invite your friends and family to a dinnertime event and set out a dinky vegetable tray – nothing's worse than hangry guests. Luckily, Okla
homa has a bevy of caterers well-versed in plated dinners, family-style dining and buffets. For the budget-conscious who still want an evening affair, food trucks are popular and can save you enormous costs on catering and servers.
Gunning for a 2 p.m. reception or brunch affair? No need for heavy food. Try light hors d'oeuvres or a cocktail hour with a smorgasbord of treats. Just remember to get food you want to eat.
You'll Be in Tiers 
Don't let your cake be an afterthought – after all, it's the first dessert you'll share as a married couple.
Come to your cake tastings ready to have fun, but also with key information. Do you or your spouse-to-be have any allergies? What type of cakes do you favor – sponge, angel food, butter, marble? Do you want a filling, like fruit, caramel or butter cream? How wild or tame are you trying to be in the design of the cake? If you're passionate about the wedding cake, respect your baker by ordering it at least three months in advance so she or he can get it just right.
For those looking for a non-traditional take, a bevy of other desserts will make your wedding memorable. Hire an ice cream truck for the evening to serve up chilled treats. Try a doughnut wall, doughnut holes or snow cones for a budget-friendly option. If you're planning a rustic, outdoor wedding, set up a s'mores-making station or create a pie buffet.
An 'Arranged' Marriage
Flower arrangements are key components to any ceremony and add the right touch of sophistication to your day. It's easy to imagine the extent of your florals being a few bouquets, but they play a bigger role in your nuptials than you may realize.
Along with the standard wedding party bouquets, make sure to budget in the boutonnieres you'll need for other family members. Flowers aren't just for people, however. Decor for the entryway, aisle and tables, and loose petals for guests to throw as you leave the reception are oft-forgotten additions.
Once you have a handle on the quantity, it's time to pick the actual colors and blooms you want to see. Major players in your decision should be the season of your wedding and the overall color scheme of your ceremony. (If money is no object, ignore the seasonal aspect.) In-season spring flowers include daffodils, ranunculus and orchids. Summer's blooms include carnations, chrysanthemums and sunflowers. Fall's are daisies, hostas and hydrangeas. Winter's include irises, tulips and pansies.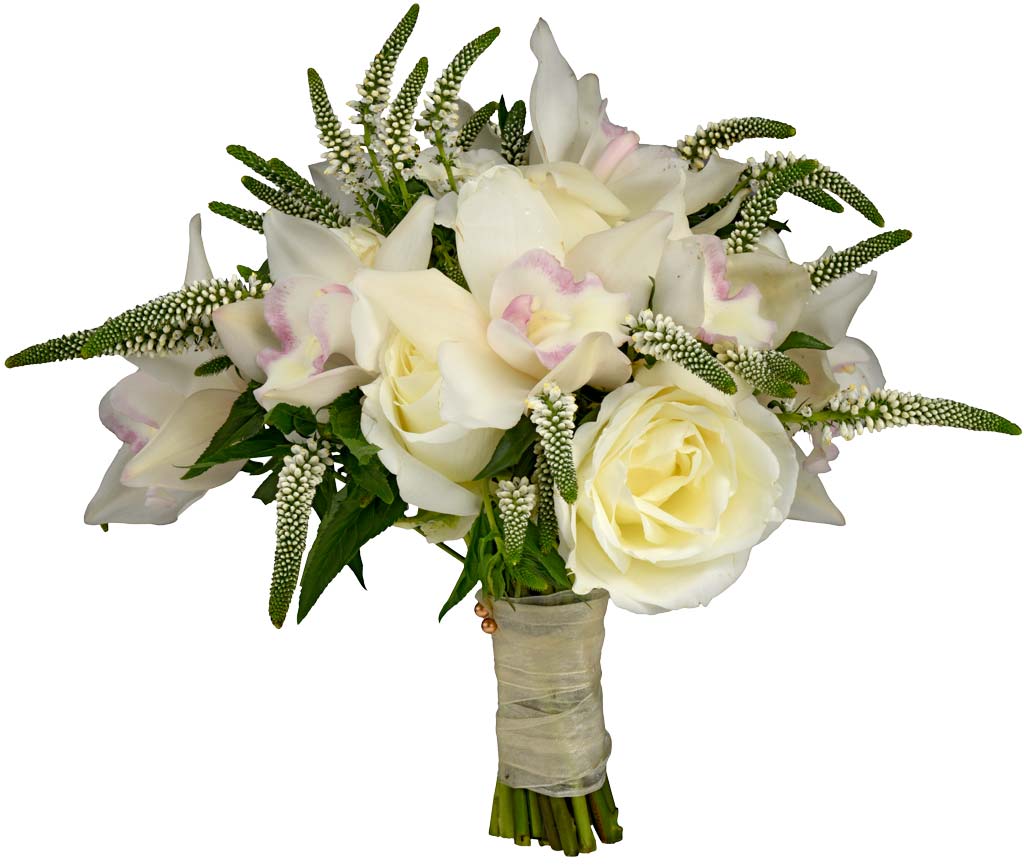 Here Comes the Bride …
… all dressed in white. Or, maybe not. In 2018, the sky's the limit when it comes to your divine dress.
Whether you're looking to rock a glitzed-out ball gown, avant-garde colorful creation or simple A-line frock, getting inspiration from magazines (hint: Oklahoma Magazine's January issue), social media and designer fashion will help. Just remember – not all trends hold up. You don't want to look back at your sheer wedding gown ten years from now and cringe.
Another facet of your search involves flattering your body type, whether it's curvy, petite, busty, pear-shaped or hourglass. No matter your shape, certain styles will look amazing on you – and others won't. A bit of research will save you time in the long run.
Once that research is done, have pictures or style names at the ready during shopping to make your life easier. Don't forget shoes similar to the ones you plan to wear with your dress, and allot plenty of time for alterations.
Stay in Favor
Thank your wedding party members and guests for being a part of your special day through favors that leave a lasting impression.
For your bridesmaids or groomsmen, personalization adds a special touch. Popular bridesmaids gifts include monogrammed robes, jewelry to wear during the ceremony and beauty products. Looking to get a bit more personal? Try a scrapbook of memories for each girl that you can present at the rehearsal dinner or during your prep time before the big day. If you're unsure of how much to spend, calibrate the lavishness of how much your party has spent on you during the process. (Think: showers, bachelorette parties, accessories, dresses, beauty rituals – how much did the girls pay for themselves?)
To the groom – you're not off the hook. Popular gifts for groomsmen include high-shelf booze, leather dopp kits, personalized cuff-links and customized bottle openers.
For your guests, think simple. Try a stemless wine glass with your and your fiance's names, lip balm, candies, picture frames or mini bottles of champagne. Letting your guests know you're happy they came is a welcomed treat.
What's Trending 
This year's wedding fads create a new landscape for those planning their nuptials. If you want to be on top of the trend game, try a few of these at your celebration.
Til the Sun Comes Up
Many couples are adding a late-night element to their wedding celebrations, complete with more snacks, more drinks and plenty of dancing after the reception winds down. Another exciting twist? A wardrobe change, like a shorter dress or jumpsuit, makes it easier to dance the night away.
Entertainment Abounds
If you're attending lots of weddings this year – good news! More couples are focusing on their guests' enjoyment during the big day instead of just their own. If you're planning a wedding, think about adding a caricature artist, theatrical performance, magician or tarot card reader to spice it up for your guests and make it an affair to remember.
Go Bold
From the wedding invitations to the cake, dramatic florals and colors are popular choices this year. Mix-and-matching and clashing color patterns add a whimsical element to the party.
Go Green
Potted plants and lush vines are replacing fabric drapery to add an organic, natural feel to outdoor weddings.
Registry Regulations
Unless specifically mentioned, many couples nowadays prefer you mail their wedding gifts instead of bringing them to the ceremony – after all, who's in charge of keeping track of all those presents, anyway? Most registries have the option to mail the gift, many without added shipping, making it a win for everyone.
Others are requesting money instead of appliances and other home necessities in 2018, whether it be for a trip, a down payment or another life milestone. Letting the couple choose what the money goes toward has left the tacky sphere and entered the normalized realm. Some philanthropic couples even choose a charity and ask guests to donate to it in lieu of a cash or registry gift.
Wedding Party Variations
Rules are a bit more lax with your wedding party this year. Want more than one maid of honor, or none at all? Go for it. Want your grandma in the party or a guy as a bridesmaid? Do it. Arbitrary rules shouldn't halt having your closest friends and family surround you on your big day.