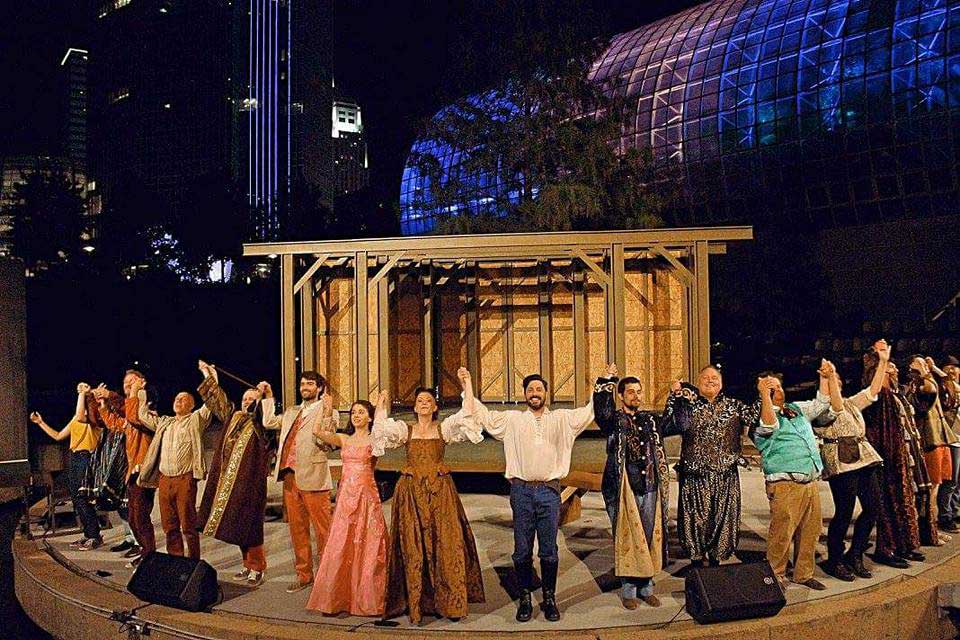 Enjoy outdoor theater and a rich Oklahoma City tradition at Shakespeare in the Park's first 2018 performance May 31-June 23. The company, founded in 1985, provides OKC with Shakespearean performances the way they were meant to be experienced – in a "theater in the round" atmosphere with grand acting and costumes.
"We mount a full, four-play season every summer outdoors at the Myriad Gardens Water Stage in downtown Oklahoma City and indoors at our intimate theater in the Paseo Arts District," says Kathryn McGill, the troupe's artistic director. "Our educational outreach programming includes student matinees, Shakespeare Camp, our Short Shakespeare touring program and residencies and workshops to schools throughout the state. Every major city in the United States supports a professional classical theater company that serves the region, and we are proud to be a part of Oklahoma City's growth."
The season begins with A Midsummer Night's Dream at the Myriad Gardens Water Stage. For tickets, visit oklahomashakespeare.com.