It could be an interesting equation: G = P³ – with Guymon as a product of its past and present in the Panhandle.
Spain and Mexico once possessed the land where the city sits, so vaqueros, then buckaroos (derived from that word), have worked on horseback and driven cattle there for centuries.
Guymon embraces cowboy culture; simultaneously, demographic changes mean that the city honors Hispanic heritage, too. The melding is seen in two celebrations dominating Guymon's calendar: this month's Fiesta and May's Pioneer Days Rodeo.
In rodeo circles, Guymon, the Saddle Bronc Capital of the World, is known for the Etbauer brothers and the Panhandle State University rodeo team in nearby Goodwell. Plus, the Pioneer Days Rodeo is the world's fifth-largest outdoor rodeo in terms of prize money, so people from across the country come to that event.
Danny, Billy and Robert Etbauer, among the best riders in saddle bronc history, don't brag about their accomplishments but quickly credit others for their success.
"A lot of Guymon being known for saddle bronc has to do with kids that [Richard] 'Doc' Gardner and others recruited," says Robert Etbauer, Gardner's successor at Panhandle State, winner of the past two men's national championships.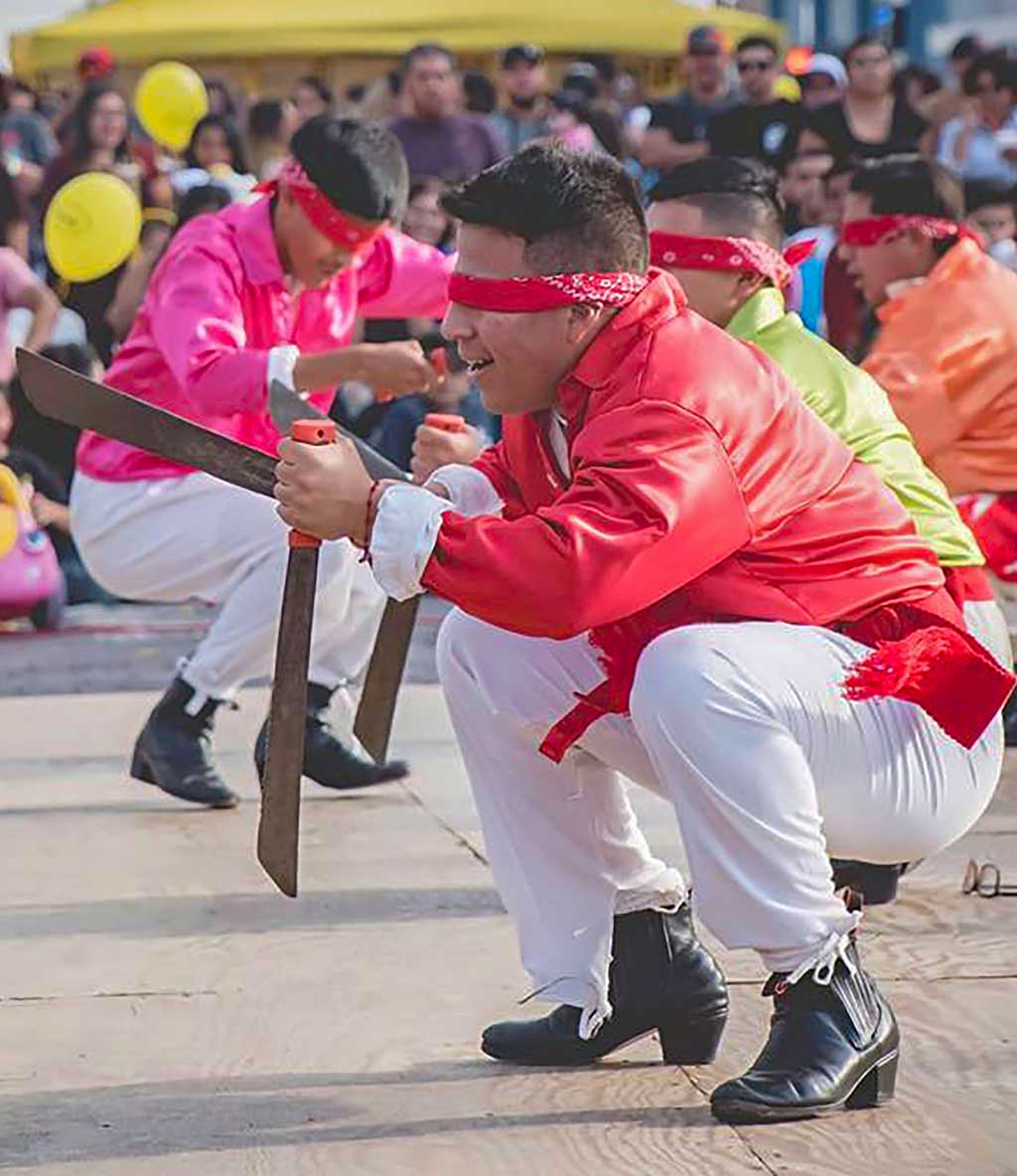 Etbauer, a world champion saddle bronc rider, also cites historic occupations.
"It's cowboy country for sure," he says. "Lots of people work in feedlots or as rangers or use cutting horses. Part of being a good bronc rider is being good on horseback."
He says successful saddle bronc riders take that skill, then "work on technique and fitness. There's a lot that goes into it, especially sheer determination and drive."
In historic terms, Guymon has long had Spanish speakers. That number increased dramatically in the 1990s, when Seaboard Foods opened a pork-processing plant that attracted many immigrants and their descendants from Mexico and Central America.
A cultural outcome is the annual Fiesta, which has its 22nd run from 3 to 8 p.m. Sept. 16 at Fifth and Main streets. Event coordinator Soila Medina says Guymon, as a Main Street Oklahoma town, has set an example for other cities.
"Food is the No. 1 attraction because everyone looks forward to it," she says. "Businesses also reach out to the Hispanic community and groups have a place to show everyone what they do.
"It's a complete event – dances, kids activities, performances. There's something for everyone."