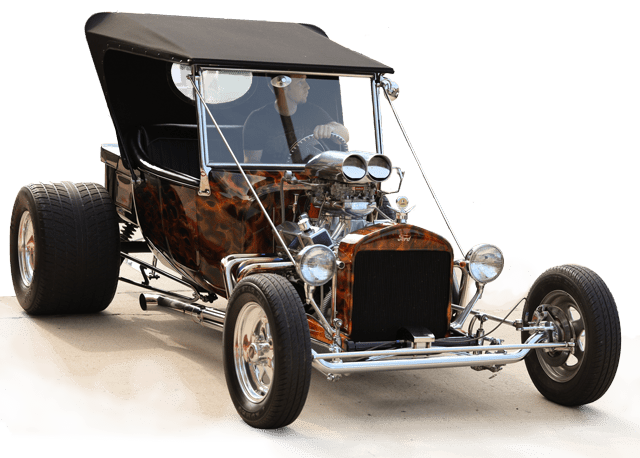 [dropcap]When[/dropcap] you hear the term car club, you might think it's only for people who own or share a common interest in a particular type or brand of automobile. While the initial draw for automotive enthusiasts is a love of cars, these groups are more than just wheels, motors and nifty modifications.
Many car clubs engage in activities that include car meets, community service, parades, DIY projects or even non-automobile related activities like watching movies or dining. Several have also added an online presence and have forums for members to share information or ask questions about their vehicles.
Coffee and Cars
Coffee and Cars OKC is one of the auto groups that gather to bask in their enthusiasm for automobiles. The group was formed in 2011 to bring car lovers of various backgrounds together for free. "We started Coffee and Cars as a free gathering for our clients at Synergy Advisors Group," says financial planner John Terrill.
The group has continued to grow and includes a variety of participants. "Coffee and Cars OKC is unique because of the eclectic mix of cars that attend," Terrill explains. "You can see a VW Bug, McLaren 675 Spider and everything in between."
Anyone is welcome to the car meet-ups that take place 8 a.m. to 11 a.m. on the first Saturday of every month in the parking lot at Northpark Mall in Oklahoma City. It doesn't cost to join, and there is no need to register – just show up and follow the general rules, which include no racing, burning out or parking on the grass, no parking in handicap spots without a permit, picking up trash, following traffic laws and being respectful.
Going beyond the sleek, new and restored cars, members of the group also believe in supporting the community. The group's participants have given thousands of dollars to local organizations such as Heartline, Love OKC and Citizens Caring for Children.
It's a Jeep Thing
While auto clubs are generally about a shared love of vehicles, some are more specific about their passions. Red Dirt Jeeps (RDJ) is an organization that focuses on community and off-roading.
Started in 2011, RDJ has grown from a small group to more than 3,600 online participants. Members do not pay dues and the only stipulations to join are that you own a Jeep and live in Oklahoma.
"Nazih 'Bug' Al-Mufleh started RDJ because he wanted to have a club that was family-oriented and allowed us to share our passion for off-roading," says Chris "Indy" Watham, one of the club's administrators. "We're one of the only family-friendly off-road groups in Oklahoma. It's the best feeling in the world to listen to my 6 year old giggle nonstop in the backseat when we splash through mud holes or climb the side of a mountain."
There are plenty of opportunities for members to come together, from every other Thursday meet-and-greets at the Bass Pro in downtown Oklahoma City to dinner invasions to charity events to parades and more.
The group supports the Oklahoma community as much as it can by running food and toy drives for the homeless and supporting a variety of charities. "Last year we had an enormous presence at the Back the Blue initiative," Watham explains. "We started a Back the Blue poker run. We had 250 vehicles involved, including other car clubs, and raised more than $2000."
If you're a Jeep owner looking for a club to join, RDJ might be the right group for you. "We have the best group of members in the state," Watham says. "They are what make the club what it is and are a great source of knowledge. If there is anything you need to know about Jeeps or off-roading, I guarantee you one of members can answer it or has done it before."
Corvettes, Cruisers and More
From late 1950s to brand new 2016 models, the Central Oklahoma Corvette Club (COCC) has one requirement for you to join: you must own a Corvette.
Chris Hohne, along with his dad and brother, formed COCC in 2001 as an alternative to the only other Corvette club in central Oklahoma. While the group does require dues and an application to join, it offers its members several activities.
"We formed the club to be a way to have fun with your Corvette," Hohne says. "We want our members to enjoy their Corvettes by doing the activities they enjoy."
The 200 members also have access to people with a broad range of experiences with Corvettes, and the club serves as a valuable source of information for people working on Corvettes, buying Corvettes or wanting to learn more about the history of the car itself.
A monthly member meeting is hosted at the Warr Acres Community Center on the third Tuesday of each month (except July and December). In July, the group has an annual club picnic, and members hold a Christmas dinner in December.
Like many other auto groups, COCC has made donations to charities and organizations like the Regional Food Bank, SWAB Squad, Center of Family Love, Hearts Hearing, Pepper's Ranch and the Children's Center Rehabilitation Hospital.
"We like to focus on charitable organizations the club has a close tie with – either our members utilize the services or work with the group," Hohne explains.
Looking for a car club or shows? Visit www.route66cruisersok.org to find a list of various clubs and shows in Oklahoma.