Preparing for Life After High School
Preparing students for life after high school is a continuing and evolving effort, with various methods and tools such as concurrent enrollment, college credit courses and assistance and counseling related to college admissions. Many schools emphasize opportunities like prep courses to ready oneself for collegiate entrance exams, including the SAT and ACT.
Assisting eventual graduates in navigating their post-high school life is a major priority for Tulsa Public Schools.
"At TPS, we believe there are many pathways to becoming college- and career-ready," says Deborah Gist, superintendent of TPS. "Our goal is to provide learner-centered experiences, designed to help students be successful in college, careers and life. Our students have access to rigorous advanced placement courses, career technology programs and concurrent enrollment opportunities, designed to help them achieve their goals and grow into the best versions of themselves."
The Pros and Cons of Artificial Intelligence 
Artificial intelligence is making major waves in the education sector, with new technology like ChatGPT finding its way into classrooms.
The AI is trained to interact in a "conversational way. The dialogue format makes it possible for ChatGPT to answer follow-up questions, admit its mistakes, challenge incorrect premises, and reject inappropriate requests," according to OpenAI. ChatGPT, and other tech like it, come with various pros and cons.
"Whether we like it or not, the genie is out of the bottle when it comes to generative AI that can generate intelligent content," says Akhilesh Bajaj, Ph.D., professor of computer information systems and director of the School of Accounting and CIS in the University of Tulsa's Collins College of Business. "The biggest pro, in my opinion, is the potential for chatGPT type AIs to be coaches that carry on a conversation with students, so that they learn at their own pace with a steady drill down into richer and richer ideas. A second pro is the ability of the AI to synthesize information that is already available and use it to generate content to answer the questions posed."
But, there's always a downside.
"The biggest con is that it can act as a crutch, where students do not develop their own abilities to create new ideas after reading through existing content," he says. "A second con is that students can potentially lose the ability to write prose, or paint or compose music, on their own, since generative AI will do it for them."
New AI technologies continue to emerge. TurnItIn – an internet-based plagiarism detection service – is used by all University of Oklahoma campuses for plagiarism/similarity detection in support of academic integrity, says Aaron Biggs, the university's Associate Provost for Academic Technology.  Biggs shared insights from the school's TurnItIn account manager, saying that the conversation about AI technology in the market evolves daily and AI detection has been, and continues to be, a front and center topic.
"The Turnitin AI Team has been working on paraphrase detection and AI writing detection for over a year now," says Biggs. "They hope to launch a back-end paraphrase detection service by the end of 2023. This will power a forthcoming tool to help instructors tackle the problem of AI paraphrasers. TurnItIn is also expanding the pool of AI researchers dedicated to paraphrase detection and AI writing detection. For educators, the top AI writing need is detecting auto-paraphrased papers."
Trey Hill, Ph.D., dean of the School of Arts, Sciences and Health at Oklahoma State University Insitute of Technology, says educators need to look at the bigger (positive) picture as it relates to AI. 
"Artificial intelligence, like any new technology, always has a mixed reception in the classroom. Higher education has a tendency to value progressive ideals, but to simultaneously be slow to change its time-honored traditions, even if those traditions are maladaptive," he says. "My view on artificial intelligence is that it is a net positive. Although there is always the possibility that students will find ways to use the technology to cheat, the technology simultaneously frees up our human resources to focus on larger, more important problems. By co-opting technology for mundane tasks, we can spend more time on larger problems that require more human interaction."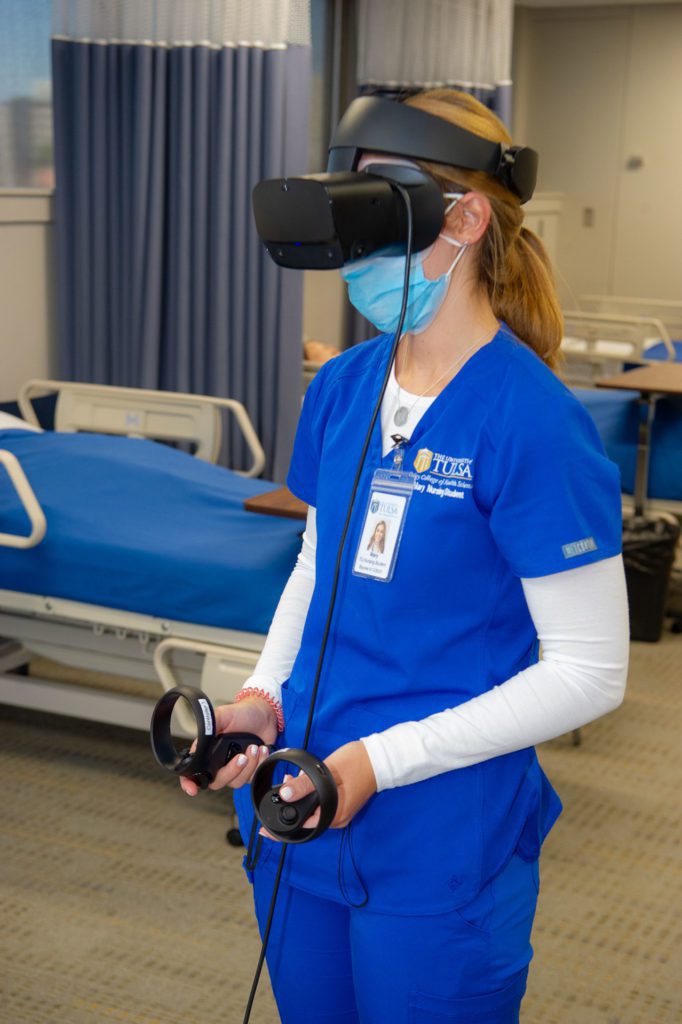 Protecting Online Privacy
The ever-evolving needs for both data security and protection against online threats to personal privacy weigh heavy on the minds of school officials – as schooling itself has relied more heavily on digital components in the last decade. Schools are working to ensure their students' online personal information is safe.
Northeastern State University takes the evolving threats seriously, says Richard Reif, Ph.D., the university's chief operating officer. The school has an existing agreement with a vendor for Security Operations Center protection, which ingests computer logs in real-time to search for threats. Additionally, NSU added a virtual chief information security officer (VCISO) to their ranks.
"The VCISO will ensure that NSU is providing quality cybersecurity defenses, as well as improving our policy and procedures," he says. "NSU has firewalls on all campuses and endpoint protection software on all campus-owned computers. NSU also patches computer systems on a regular basis so that security weaknesses may be reduced."
At OSUIT, leadership understands the risks of using online resources and is prepared for just about anything. 
"We have adopted leading cybersecurity frameworks, including the NIST Cybersecurity Framework and COBIT, to inform our implementation of protective security controls used to mitigate these risks to our stakeholders' personally identifiable information," says Kevin Hulett, Ph.D., associate vice president of tech services. "This is just part of a move toward a zero-trust architecture that employs various security controls to ensure that our systems never trust and always verify identity."
A representative at OU says "IT has a very robust set of tools to prevent and detect malicious network behaviors, and our team of security analysts can quickly respond to these threats. As the final and most personal layer of defense, we have had a very successful training and ongoing awareness campaign that helps our users detect phishing attacks and report them to a central collection tool."
Normalization of Hybrid Schooling 
More and more schools are adopting hybrid learning and teaching schedules – making higher education more flexible and accessible.
"OSUIT has made significant investments in expanding its distance learning capabilities and utilizing immersive virtual training environments to improve and expand student access to its hands-on applied technology programs," says Jody Grammer, the school's vice president of academic affairs. "This investment represents a critical component of OSUIT's strategic plan to ensure its long-term sustainability and ability to meet Oklahoma's workforce needs."
OSUIT uses these technologies to combine the most beneficial aspects of traditional and online instruction and add a new dimension to students' learning experiences, she says.
"Hybrid programs facilitate the online delivery of theory-based content that better prepares students to engage in hands-on learning activities, allowing instructors and students to maximize the effectiveness of their time together by focusing on the development and refinement of advanced technical and critical thinking skills," says Grammer. "Online and virtual technologies provide access to a wide range of resources, equipment and simulations that can be difficult to replicate in a traditional classroom or laboratory setting."
Institutions grapple with both optimizing the advantages and workshopping the challenges of remote learning and hybrid programs.
"Implementing virtual learning environments and distance learning technologies can be costly, and their effective use necessitates an investment in faculty training as well as ongoing support. Students must be self-motivated and disciplined to make the most of these learning technologies; however, instructors can encourage this behavior by creating engaging content that intentionally incorporates their use into the course curriculum."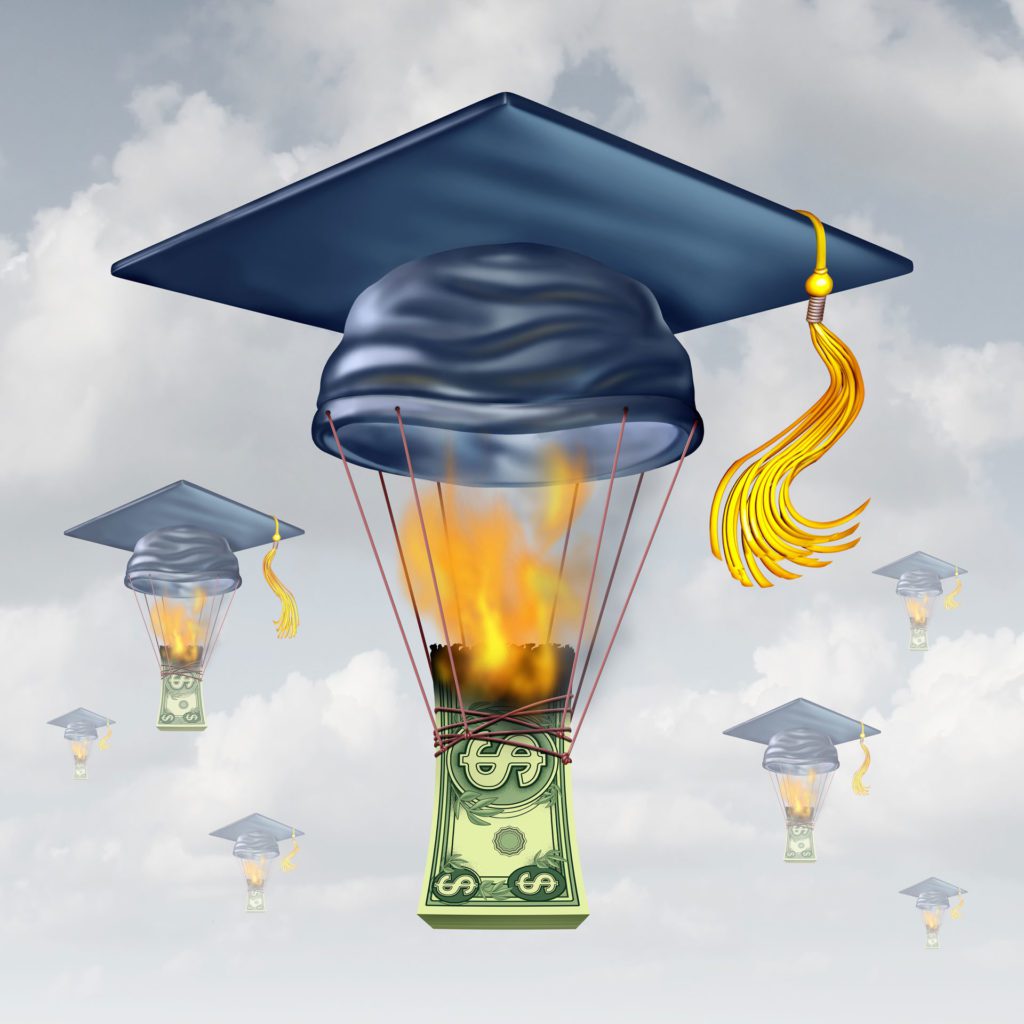 Fighting Rising Costs
Getting a college education is more expensive than ever … with zero signs of this fiscal fact changing anytime soon. Schools respond to rising costs in various ways, including the targeted marketing of attractive features such as state-of-the-art recreation centers or the offering of financial assistance.
At OSUIT, officials are taking a close look at many cost variables to discern what can be done more efficiently.
"Even though OSUIT had been very cost conscious and is constantly looking for efficiencies, [the school] started participating in an annual program evaluation analysis five and a half years ago," says Jim Smith, the school's vice president of fiscal services. "This analysis discloses the contribution margin of all schools, programs, courses and sections. OSUIT has been able to use this information to pinpoint actions to better the university financially," as well as to increase investment in different academic areas, give raises to its employees and invest in OSUIT's future.
"The investment in OSUIT's future includes development of an OSUIT Metaversity and related student services in XR Technology," says Smith. "It also includes the development of several training modules related to technical education."
Working on Admissons
The admissions process for Oklahoma universities is rigorous – but institutions are aiming to welcome well-rounded students first and foremost.
"The University of Oklahoma reviews freshman applications utilizing a holistic admissions process, which considers several factors that predict academic success," says Danielle Dunn, the school's director of communications and marketing in the division of enrollment management." These factors include high school GPA, academic rigor, ACT/SAT scores, and engagement in academic and non-academic activities. The primary emphasis of the review is the student's overall academic performance. However, we recognize that a student is more than a test score. That's why when evaluating a student, test scores are just one component considered.
"Since OU is dedicated to providing access to students who wish to attend, we are a test-optional institution. Submitting test scores is still a great option for applicants, but we encourage students to choose which option works best for them."