What Are We Drinkin' in 2023?
Drink trends wax and wane, that's true, but there are a few crazes that seem to be sticking around for the long haul.
(Another) Rise of the Martini
While this simple cocktail has been around since your grandparents were drinking, its many iterations are coming back into mainstream consciousness in a major way. Whether you find yourself partial to the classic dry gin, dirty vodka, espresso or chocolate, you really can't go wrong. Another popular variation, which we'll just call the 'P Star,' includes vanilla-flavored vodka, Passoã, passion fruit and lime juice, accompanied by a chilled shot glass of prosecco.
Getting Nice with Spice
Imbibers are looking to kick things up a notch in 2023 with spicy creations. Think bloody marias (the classic with tequila instead of vodka), alongside jalapeno margaritas, red pepper sangria and habanero martinis.
More At-Home Creations
It's never been easier to be your own bartender. All you gotta do? Order a few 'bartending tools' online and visit the world wide web to see what the pros can help you make.
Agave or Nothin'
It all started with agave-based artisanal tequila and mezcal, and now people are realizing just how great agave really is. A couple of lesser-known options you might see this year include raicilla – similar to mezcal; and bacanora – a spirit found in northern Mexico.
Conscious Cocktails
As we collectively move towards a more sustainable future, the booze industry wants in. You'll likely see restaurants and bars opting for green ingredients, alongside a focus on recyclable packaging and general sustainability.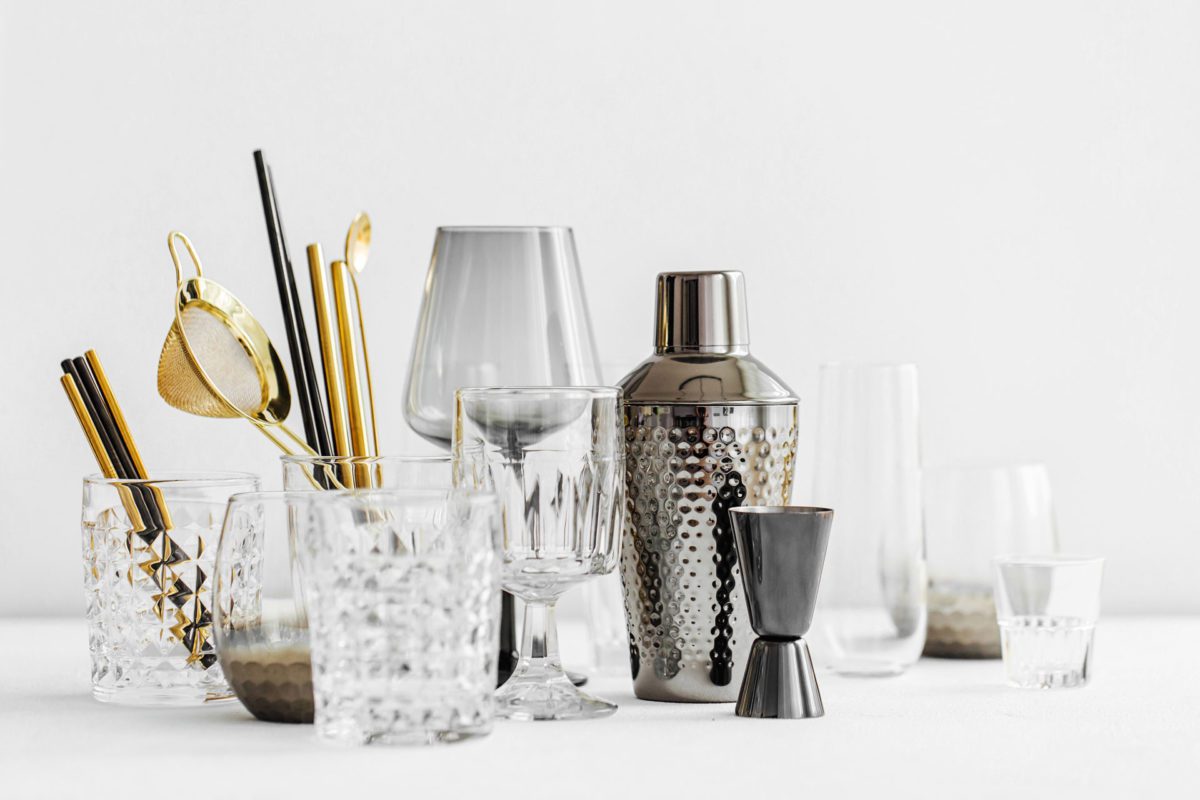 Learning the Origins
When you're waiting at a crowded bar, you probably don't stop to wonder why, exactly, it's called a 'Fuzzy Navel.' But often, some of these curious drink names have funny backstories. We explore a few.
Screwdriver – Legend has it, American oil workers used to add vodka to their orange juice while on the job in the Persian Gulf. They didn't have mixing tools, so what did they use to stir the new drink? An actual screwdriver, of course!
Mai Tai – A pretty simple translation, "maitai" means "good" or "nice" in Tahitian. You'll probably be feeling both good and nice after a few of these rum-heavy concoctions.
Mimosa – The combo of sparkling wine and juice most likely gets its name from a plant, acacia dealbata, also called the "mimosa tree." The tree grows orange-yellow flowers that look a lot like – you guessed it – the color of champagne and orange juice mixed together.
Fuzzy Navel – A drink created as a marketing tactic for DeKuyper Peachtree Schnapps, the Fuzzy Navel refers to peach fuzz (peach Schnapps) and the navel of an orange (orange juice). Get your mind outta the gutter!
Old Fashioned – During the cocktail renaissance of the 1800s, more drinks began using sweet liqueurs. The cocktails that remained popular without those elements were called "old fashioned" drinks – and the most popular of all got its name from that sentiment: just sugar, bitter, waters, orange and whiskey.
Mojito – According to the Oxford English Dictionary, this delicious cocktail takes its name from a relatively normal place – the Spanish word mojo, which is a Cuban sauce made with citrus fruit.
Cocktail – Perhaps the weirdest of them all, the word 'cocktail' comes from the French. Many a drink was served in an egg cup called a 'coquetier.' After a few too many, the pronunciation got a little slurred, leading to 'cocktail.'
Oklahoma-Based Brands
If you're looking to shop and drink local, try these brands/establishments on for size – either at the liquor store, bar or restaurant you visit next.
Beer:
405 Brewing
American Solera
Anthem Brewing Co.
Cabin Boys Brewery
COOP Ale Works
Elk Valley Brewing Co.
Fat Toad Brewing Co.
Heirloom Rustic Ales
Marshall Brewing Co.
Nothing's Left Brewing Co.
Prairie Artisan Ales
Roughtail Brewing Co.
Stonecloud Brewing Co.
Twisted Spike Brewery
& Tap Room
Welltown Brewing
Vanessa House Beer Co.
Seltzers and wines:
Blue Coyote Winery
Clauren Ridge
Vineyard and Winery
Clubby
Will and Wiley
Sparks Winery
Native Spirits Winery
Water's Edge Winery
Distilleries:
Cane Creek Distillery
Castle Spirits Distillery
Gambill's Distilling Co.
Morton Distilleries
Red Fork Distillery
WanderFolk Spirits
---
Recipe Corner
Valkyrie, Tulsa
Flower
1.5 oz. Hibiscus gin (house-made)
.5 oz. Lemon juice
.5 oz. Hibiscus syrup
.25 oz. Honey syrup
.25 oz. Cardamom syrup
.25 oz. St. Germain
6 drops Rose water
4 drops Salt solution
Shake and dump into an
old fashioned glass.
Garnish with an edible flower.
O Bar, OKC
Osler's Fix
2 oz. Bacon fat washed whiskey
.75 oz. Fresh lemon juice
.75 oz. Grade A maple syrup
2 dashes Orange bitters
Shake and strain over ice in a rocks glass.
Use orange expression and blueberries as a garnish.
Vintage Wine Bar, Tulsa
New York Sour
2 oz. Bourbon
.75 oz. Lemon
.5 oz. Simple syrup
Shake with egg whites.
Float red wine.
Top with cherry.
Jones Assembly, OKC
Tiny Dancer
.75 oz. Olive oil washed Dr. Bird rum
.5 oz. Gosling's Black Seal rum
.5 oz. Pasubio
.25 oz. St. Elizabeth allspice dram
.5 oz. Rosemary syrup
2 dashes Angostura bitters
Hodges Bend, Tulsa
Pastry War
.75 oz. Angostura aromatic bitters
.75 oz. Orgeat
.75 oz. Banhez Mezcal Artesanal
.75 oz. Lemon juice
Shake, garnish with dehydrated lime
and serve.
Saturn Room, Tulsa
Surfers On Acid #2
.75 oz. Plantation Pineapple
.75 oz. RumHaven coconut rum
.5 oz. Coconut cream
.5 oz. Lime juice
.5 oz. Pineapple juice
.75 oz. Jäegermeister (Float)
Shake everything except Jäegermeister with crushed ice.
Dump into pearl diver glass, float the Jäegermeister and garnish with pineapple.
Flamingo Tiki Room, OKC
Sidewinder's Fang
1.5 oz. Lime juice
1.5 oz. Orange juice
1.5 oz. Passion fruit syrup
1 oz. El Dorado three year rum
1 oz. Dark Jamaican rum
3 oz. Topo Chico
Add all ingredients, sans Topo Chico, to shaker tin, shake with ice.
Strain into oversized brandy snifter, add three oz. Topo Chico, add ice.
Garnish with mint and orange peel.
Mr. Kim's, Tulsa
Haetae
1 oz. Tito's vodka
1 oz. Olema Sauvignon Blanc
1 oz. Choya Ume plum liqueur
.5 oz. Chai tea demerara syrup
.25 oz. Lime juice
1 dash plum bitters
Top with soda and a couple shakes of plum sugar.
Vast, OKC
Florence Nights
1 oz. Meletti Cioccolato liqueur
1 oz. Raspberry vodka
.5 oz. Raspberry purée
1 oz. Half & Half
Served with a chocolate swizzle stick
Wild Fork, Tulsa
Dancing Cherries
Mezcal
Luxardo
Amarena cherry syrup
Lemon juice
Orange bitters
Simple syrup
Must-Try Hotspots
On the hunt for your next Cheers experience? Here are a few places where everyone will know your name … eventually, and if you tip well enough.
The Merritt – Nichols Hills
Experience: A reservation-only champagne lounge
themerret.com
Sidecar Barley and Wine Bar – Tulsa
Experience: Cherry Street's sky-high, sleek bar
sdcrbar.com
Palo Santo – OKC
Experience: An upscale cocktail bar with small bites
palosantobar.com
Roof 66 – Tulsa
Experience: A swanky lounge with great views
roofsixtysix.com
Parlor – OKC
Experience: Seven restaurants and a massive bar
parlorokc.com
Deco Lounge – Tulsa
Experience: An eclectic space with delicious drinks
facebook.com/decoloungetulsa
The Daley – OKC
Experience: An intimate bar with great brunch options
fridasouthwest.com/menu/brunch
Bar 473 – Tulsa
Experience: A laid-back watering hole with plenty of outdoor space
bar473.com
Bunker Club – OKC
Experience: A no-fuss joint with popular karaoke
bunkerclubokc.com
The Blok – OKC
Experience: A friendly, industrial space with delicious bar eats
facebook.com/blokbarokc
Bull in the Alley – Tulsa
Experience: An upscale speakeasy with high-end cocktails
bullinthealley.com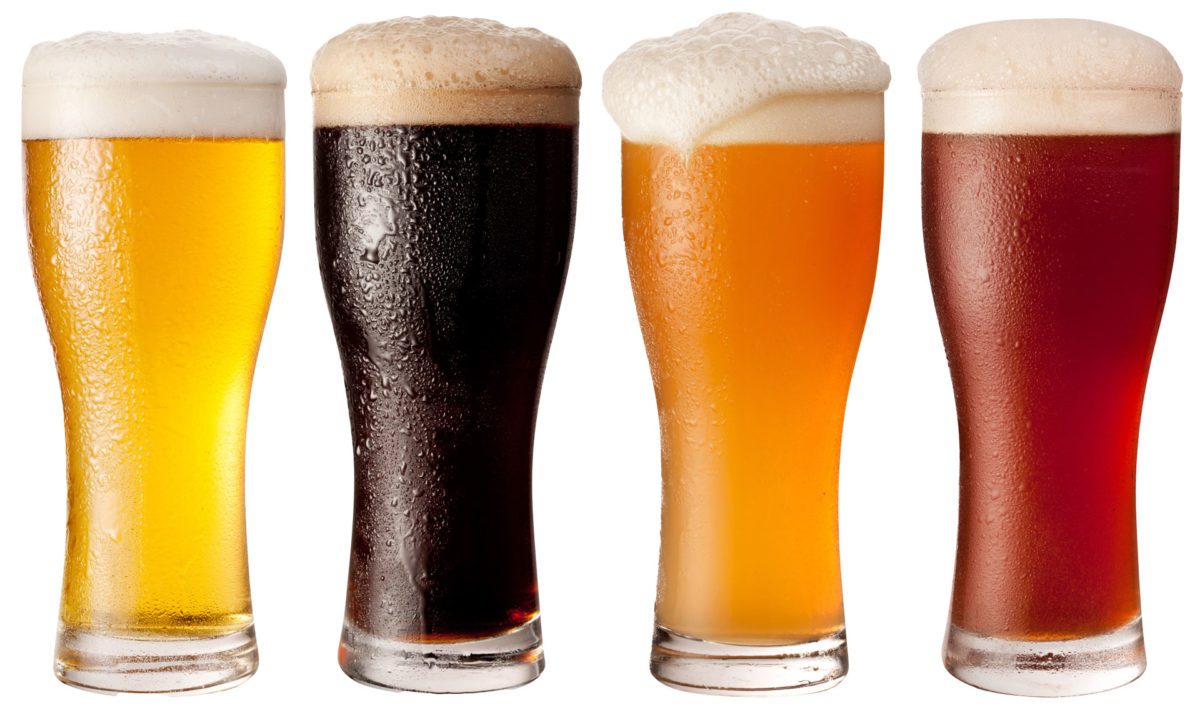 The Beer Lexicon
The craft beer industry has exploded over the last two decades, with an entirely new vocabulary to learn. Maybe you're a beer enthusiast or just like to order what sounds the most tasty. No matter how you 'experience' your brews, we offer a few vocab words that will help you out during your next beer-centric experience.
Types of Brews:
Ale: Ale is the original brew our forefathers (and mothers!) were drinking back in the day. What makes it specifically 'ale' is the warm-temperature fermentation and the introduction of top-fermenting yeasts.
Lager: The lager ferments for a longer time and a lower temperature than the ale. It also relies on bottom-fermenting yeasts.
Porter: Under the ale umbrella, porters are dark, malty beers that can be fruity or dry.
Stout: Another ale, stouts are also dark with roasted flavors. They've often got a coffee essence to them, with foam atop.
IPA: The India Pale Ale is a light beer that's as hoppy as can be – bitter with citrus, pine or resin flavors.
Pilsner: Under the lager umbrella, the pilsner is hoppy, dry and bitter.
Sour: Often described as funky, sour beers use wild yeasts and evoke tangy and spicy flavors.
Descriptors:
Crispy: If you see a beer described as 'crisp' or 'crispy,' it will likely be dry and clean, with very little sugar left behind after fermenting. Another word akin to crispy is 'bright.'
Dank: While 'dank' is often used to indicate there's a smell/taste of cannabis flavor in the beer, it can also mean the drink has an interesting musk to it.
Funky: Typically, a funky beer is one that's tart and acidic, often fermented with wild yeast. (Sours are often called funky.)
Hoppy: Hoppy almost always means slightly bitter – with hints of citrus or pine. (You'll see this a lot with IPAs).
Roasty: You'll see this descriptor on a variety of stouts and porters, referring to the taste of coffee.
Serving Styles/Packaging:
Growler: A 32- or 64-ounce jug for craft beer, sold to-go.
Crowler: A 32-ounce aluminum can for to-go pours. (It's basically a smaller growler, in a large can.)
Pony: A 7-ounce glass bottle.
Stubby: A 12-ounce glass bottle.
Tallboy: A 16-ounce can.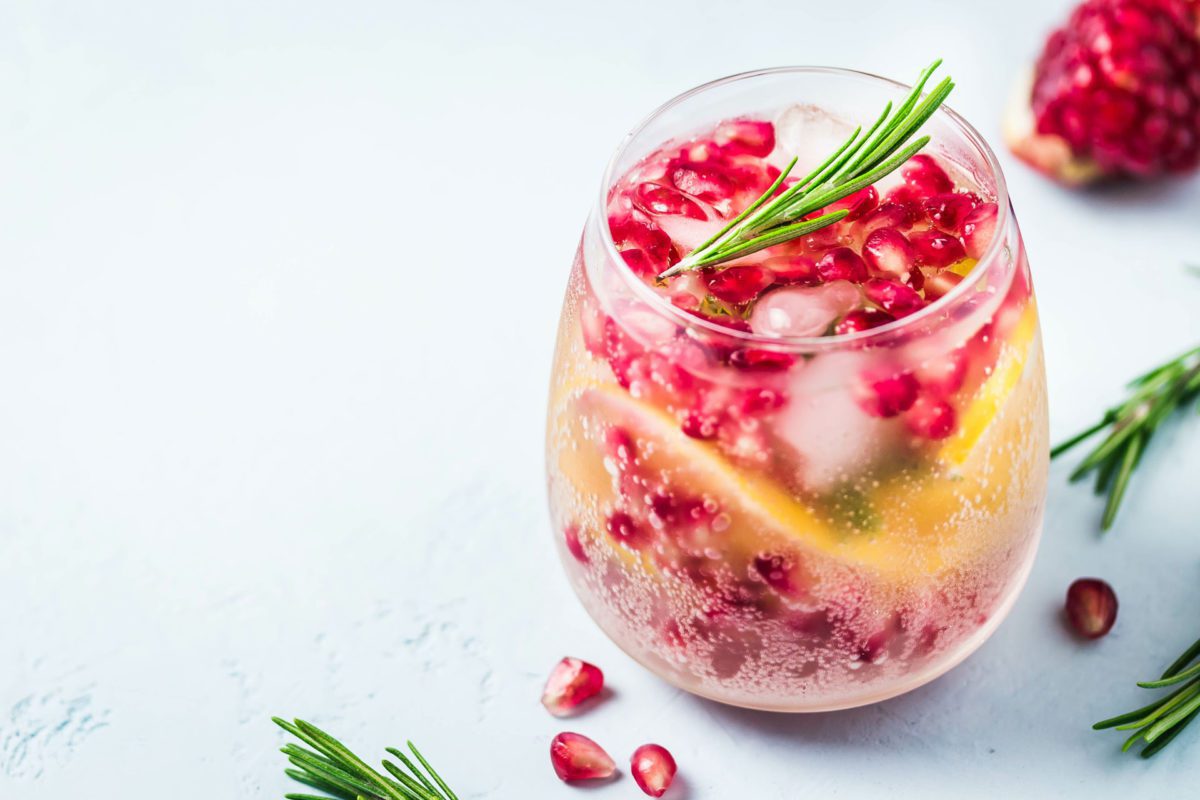 Non-Alcoholic Alternatives
If you're planning on keeping 'Dry January' up for a little longer, or even permanently, it's never been simpler to indulge in alcohol-free options. A few include:
Zero proof alcohols: If you enjoy the taste of booze but want a clear head and no chance of a hangover, there are plenty of zero-proof options. This way, you get the aroma and bite of booze without the consequences.
Botanicals: Zero-proof botanicals usually have ingredients like fennel, lemon and jasmine, so you can still make a delicious mocktail with gin-like flavors.
Seltzers and kombucha: A variety of brands are trying their hands at non-alcoholic seltzers and kombucha drinks. You can still feel involved during social events … without the threat of "hang-xiety."
Cannabis cocktails: If you're looking to move away from alcohol but still want a buzz, research THC and cannabis-infused drinks.
---
BONUS COCKTAILS
Valkyrie
Root
1 oz. Geijer Aqua Vitae
.5 oz. Plymouth navy strength gin
1 oz. Carrot juice
1 oz. Cocchi Americano
.5 oz. Campari
Stir and pour into Old Fashioned glass.
Use one big ice cube.
Garnish with a small dill sprig.
St. Vitus
"Cosmopolitan" On Tap
1 oz. Well-Made gin
.5 oz. Caravedo Quebranto Pisco
.75 oz. Triple sec
.5 oz. Simple syrup
.5 oz. Lime juice
.25 oz. Lemon juice
4 dashes Peychaud's Bitters
1 dash Bitter End Thai Bitters
Use Old Fashioned glass and cubed iced.
Garnish with a lemon peel.
"Negroni" On Tap
.75 oz. Gordon's Gin
.25 oz. Banhez Mezcal
.25 oz. Rothman & Winter Apricot Liqueur
.75 oz. Campari
.75 oz. Cocchi de Torino
1 dash Scrappy's Cardamom bitters
Use old fashioned glass and cubed ice.
Express and discard orange peel.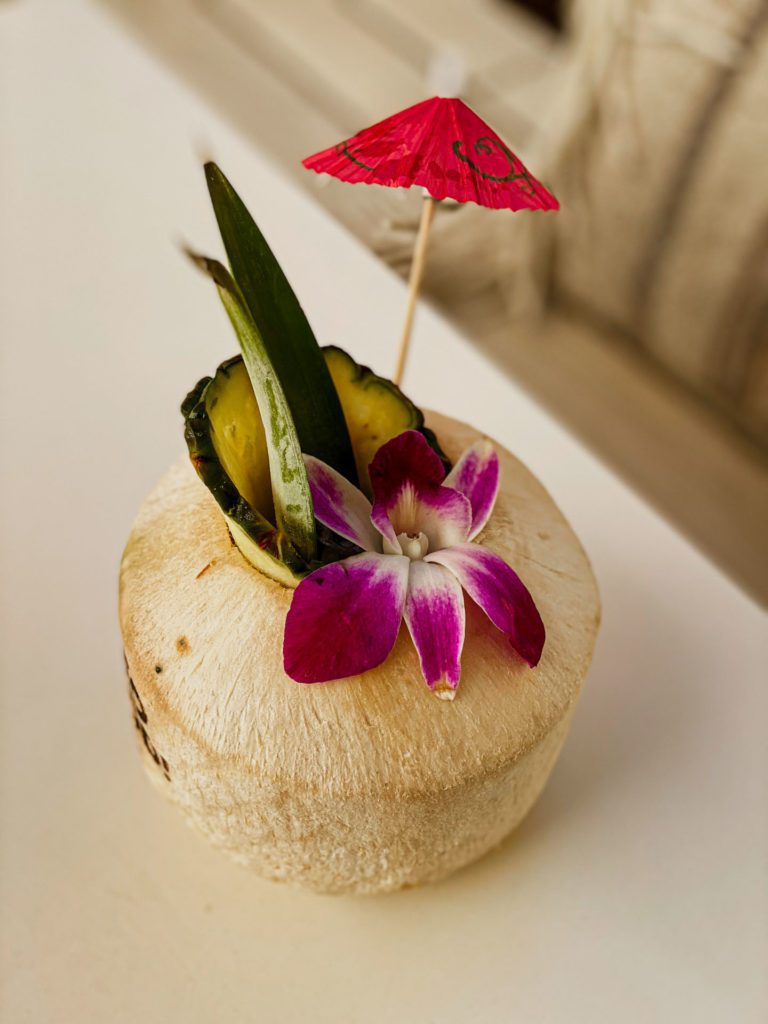 OSO Paseo
Vallarta Collada
1 oz. Honey syrup (equal parts hot water and honey)
1 oz. Cream of coconut
.5 oz. Lime juice
.5 oz. Smith & Cross rum
1 oz. Hamilton White Stache rum
Add all ingredients to shaker tin, add ice and shake.
Strain into hollowed coconut, add ice and garnish with pineapple fronds and umbrella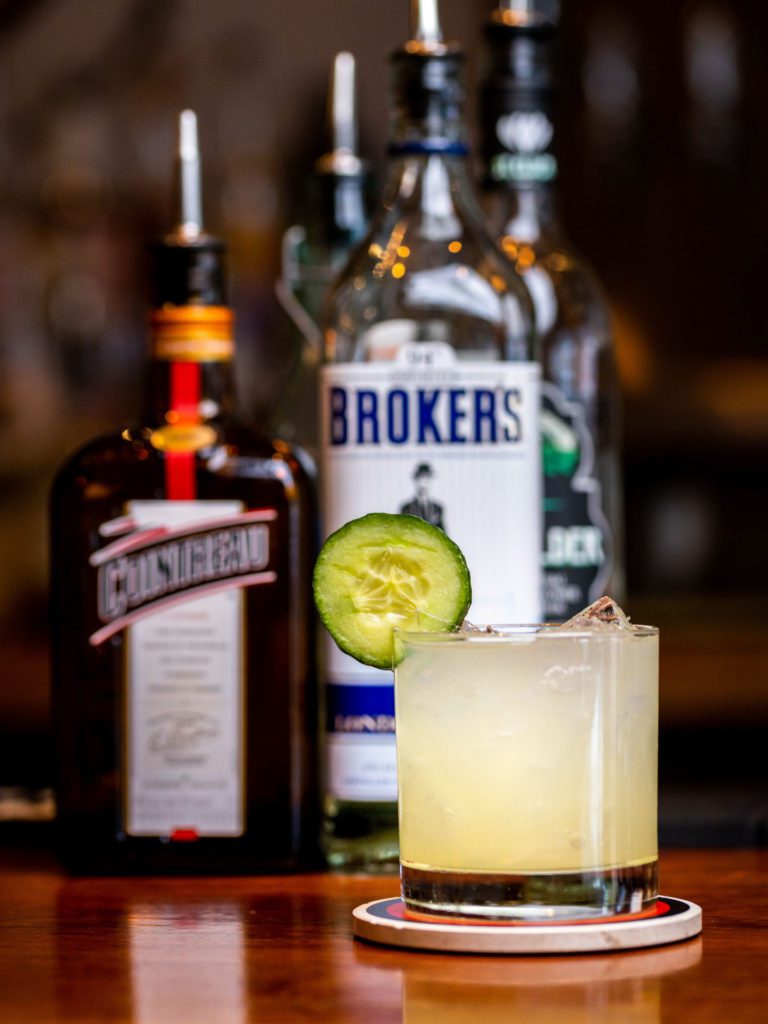 Yokozuna
Flying Lotus
Brokers Gin
Elderflower liqueur
Cointreau
Freshly muddled jalapeño
Cucumber
Lemon juice
Max's Retropub
Jem
Xrated Lemonade
Blue raspberry slush
Pop Rocks
Mr Kim's
Jjan Punch
Bombay London dry gin
Jinro soju
Soon Hari fruit soju
Matcha cold brew
Simple syrup
Lemon
Sparkling wine
Serves 4-6