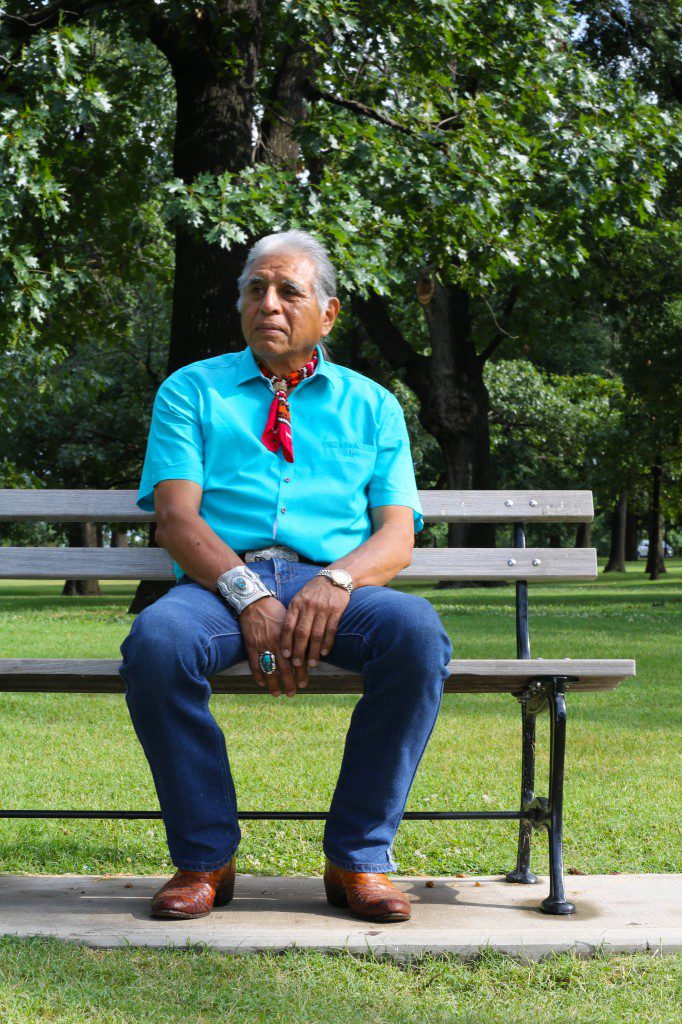 Luck favors Charlie Soap. His quest to bring water to the rural community of Bell, Okla., in the 1980s brought him into the orbit of Wilma Mankiller. The young activist cut her community development teeth on the Bell Water Project and later became the first female chief of the Cherokee Nation of Oklahoma. Married in 1986, the two were inseparable until her death in 2010.
Two years later, Soap set out to tell the Bell Water Project story on the big screen, but to do it, he'd need to tell his wife's story, too.
"In the beginning, I was very apprehensive about the movie," Soap, also Cherokee, says. "I wanted to make sure it was done right. I've seen plenty of films that didn't do justice to the people whose story they told. They could've been done better. I was really nervous about doing Wilma's story." [pullquote]"After we showed the movie, it got a standing ovation, and people were talking about projects for Moore. It was a very heartwarming experience," he says.[/pullquote]
While The Cherokee Word for Water was his first film project, telling stories with pictures wasn't new to Soap. An accomplished photographer, he was accustomed to chronicling events with images. Learning the technical aspects of filmmaking didn't slow him down nearly as much as the deja vu that came with directing such a personal story.
"It was difficult for me to get into at first. The executive producer, Paul Heller, noticed that I was holding back. After thinking about it, I realized it was too new for me because Wilma had only passed about a year earlier. It was too fresh and painful. I took some time off but came back saying, 'This is my story. This is mine and Wilma's story. I can do this. Let's do it right. Let's make a movie,'" he says.
Mirroring the story it tells, the film itself is a community effort, from the extras pulled from the Bell area to the film's distribution. It's currently available at select screenings around the state. The screenings are typically hosted by activist groups working in the communities where they're held. Soap hopes the film will inspire audiences to take on their own community development projects. So far, it's hit the mark.
"The movie really inspires people. We screened it in Moore a week after [the 2013] tornado. On my way to the theater, I was worried nobody would show. When I got there, the place was full. I was really surprised that people came to see it. After we showed the movie, it got a standing ovation, and people were talking about projects for Moore. It was a very heartwarming experience," he says.
Until finances permit, The Cherokee Word for Water won't see a big release. But while its distribution might not be as widespread as for a Hollywood feature, its production values and story make it worthy of wide release. The film has sparked interest in other projects, including a documentary film about Mankiller.
"We were advised by people in the business to take this movie directly to the public and see what kind of reception it gets. We've been doing that for a couple of years, and the response has been great. Wilma was well known and very popular. The theaters sell out," he says.