A Booming Industry
Peppered throughout Governor Kevin Stitt's Feb. 6 "State of the State" address were references to a staple of the Oklahoma economy: the aerospace industry.
The term covers the design, building and repair of aircraft flown within the atmosphere, programs associated with pilot training and anything to do with the space program. Oklahoma has all this and more.
The Oklahoma Department of Commerce refers to it as "aerospace and defense," taking in the state's five military installations, two Air National Guard operations and numerous aerospace assets, including the Oklahoma Air and Space Port.
But to hold its place as an industry leader, Oklahoma must continue to train its young people and provide manpower for the more than 1,100 aerospace entities operating here, the governor reminded.
"There is so much demand for these degrees," says Eric Wydra, director of the University of Oklahoma School of Aviation. "There is such a huge pilot shortage. It's amazing how short of pilots the industry is."
The job outlook for pilots "is expected to grow 6% in the next several years," according to a spokesman for the Federal Aviation Administration's Mike Monroney Aeronautical Center in Oklahoma City. "The outlook for mechanics is expected to grow 11% in the coming years. In Oklahoma, the aerospace industry ranks second, only behind the oil and gas industry."
OU offers academic degrees in professional piloting, aviation management with a pilot certificate, aviation management – non-flying, and air traffic management, says Wydra.
Enrollment in the pilot training program is capped at 250, but 100 more freshmen will be added in the fall, growing the school to 350 students and its airplanes from 19 to 28.
"By 2026, enrollment will be up over 600," Wydra says. "OU has already invested $12 million for that expansion plan."
Oklahoma State University and Southeastern Oklahoma State University also have professional pilot and other aviation degree programs; in fact, a total of nine of Oklahoma's colleges and universities offer aerospace degrees and certifications including graduate programs, according to the Department of Commerce.
Oklahoma CareerTech is a major player in aerospace training. Since 2006, Francis Tuttle Technology Center in Oklahoma City has produced more trained and certified professionals for Oklahoma aviation companies than any other program, according to its website.
"Within a matter of 10 to 15 weeks, they have the skill sets for entry-level placement at many of these maintenance, repair and overhaul companies that are working on aircraft," says Nick Powell, aerospace program manager at Francis Tuttle.
The Tulsa Technology Center offers aerospace training in nearly every sector of the industry, including drone maintenance and piloting, machine technician, aviation power plant and aviation airframe.
Tinker Air Force Base is the home of the Air Force Sustainment Center, which is strategic and tactical in creating combat power for the nation. Tinker is looking for qualified engineers and maintenance technicians to satisfy expected job growth, and CareerTech, including the Mid-Del Technology Center in Midwest City, offers students a career path to those high-paying, critical jobs.
Oklahoma students as young as kindergarteners can get a taste for the industry through partnerships between private and public sectors.
The FAA's STEM Aviation and Space Education Program teaches students about civil and commercial aviation and the critical role that science, technology, engineering and math play in a young aviator's future, according to the FAA website. Programs are offered at the elementary, middle school and high school level.
CareerTech also offers middle school and high school programs for students from campuses throughout the state, teaching such classes as automation and robotics, flight and space and engineering design.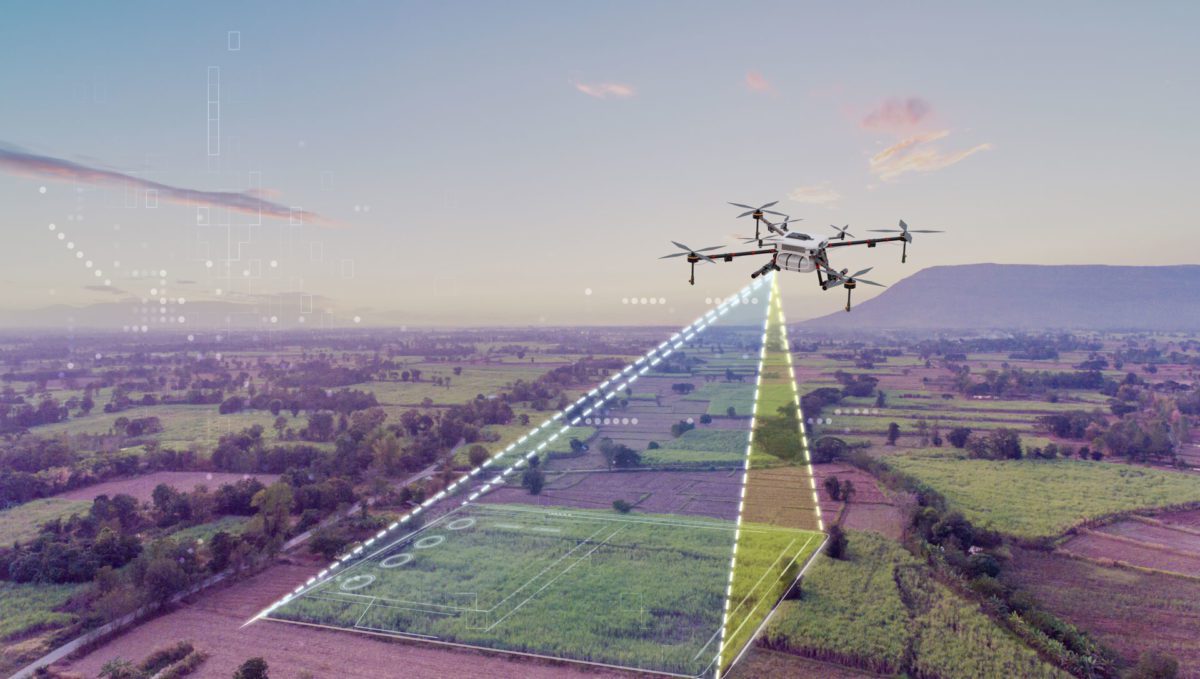 Companies and Schools in the Realm
The Mike Monroney Aeronautical Center occupies more than 130 buildings on 1,100 acres in Oklahoma City. It's home to more than 6,300 federal employees, contractors and students who work in organizations that provide critical functions in the National Airspace System.
With more than 25,000 military and civilian employees, Tinker Air Force Base is the largest single-site employer in Oklahoma, with an annual statewide economic impact of $3.51 billion, according to its website. In addition to hosting the Air Force Sustainment Center and Oklahoma City Air Logistics Complex, Tinker is home to six Department of Defense, Air Force and Navy activities with critical national defense missions.
The Air Force Sustainment Center at Tinker AFB has the mission of "sustaining weapon system readiness to generate airpower for America." It provides "war-winning expeditionary capabilities to the warfighter," according to its website, through depot maintenance, supply chain management and installation support.
The Aerospace, Autonomous Systems and Defense Council is chaired by Elizabeth Hutt Pollard, the state's secretary of science and innovation. The men and women who serve on the council provide guidance and strategic counsel to Pollard and Gov. Kevin Stitt to help move Oklahoma forward in the areas of aerospace and autonomous systems.
The Oklahoma Aerospace Alliance has a goal of advancing and strengthening the state's aerospace industry. Areas of focus are government affairs, workforce development and innovation and growth.
Tulsa is home to one of the 13 locations of LMI Aerospace, a St. Louis-based company that provides aerostructures, systems and components to the aerospace industry. It serves customers across the entire aircraft cycle, from design and build to manufacture and overhaul.
From its 300,000-square-foot engineering, research and development facility, the Boeing Company provides engineering, software, logistics services and maintenance for military aircraft; field support teams at Tinker Air Force Base; and contractor logistics services. Boeing has more than 3,500 employees in Oklahoma City and spends $348 million annually with 89 Oklahoma suppliers and vendors.
Spartan College of Aeronautics and Technology was founded in Tulsa in 1928 and has additional campuses in Colorado and California. Programs in Tulsa include aviation maintenance, aviation electronics, aviation flight and a bachelor's degree in technology management.
The University of Oklahoma School of Aviation offers academic degrees in professional pilot, aviation management with pilot certificate, aviation management – non-flying and air traffic management.
New Drone Technology
Oklahoma is ranked No. 1 in preparedness for the drone industry by the Mercatus Center at George Mason University, which scored each state based on factors such as airspace lease and easement laws, presence of a state task force or program office, a designated place to test new technologies and current number of drone jobs in the state.
The Unmanned Aerial Systems (UAS) industry is exploding, producing a sometimes-confusing list of acronyms, according to the Federal Aviation Administration.
A UAS consists of an unmanned aerial vehicle (UAV), a remote electronic controller and a command and control data system connecting the two so they can communicate. The UAV may be autonomous and operated by onboard computers, or piloted remotely by a human operator.
Alina George with the FAA's UAS Integration Office says "drone" is the colloquial term used for all remotely piloted aircraft. The FAA uses it to describe any aircraft without a pilot onboard, regardless of size, shape or capability.
Today's UAVs can collect signals intelligence, haul cargo, enforce laws, inspect remote pipelines and help fight wildfires. Commercial uses include photo and video services, data collection, package delivery, film production and mapping. Private citizens buy drones for entertainment and security purposes.
Oklahoma State University offered the nation's first graduate degree programs in UAS engineering at a research university, according to the Oklahoma Department of Commerce. OSU's Unmanned Systems Research Institute was the first to receive FAA approval to fly an unmanned fixed-wing aircraft swarm within national airspace.
Between 2014 and 2019, $44 million in contracts were awarded to Oklahoma companies and institutions in support of unmanned aerial systems, the commerce department reports. Sponsors include the National Science Foundation, NASA, the Department of Energy, the Department of Defense and the FAA.
The Choctaw Nation's Daisy Ranch is a 44,000-acre site where the tribe works with the FAA and other partners to safely test and validate UAS operations.
Among the employers of CareerTech graduates is Skydweller Aero, a cutting-edge aerospace company based in Oklahoma City that is working with solar power technology to develop a new class of unmanned aircraft.
Oklahoma City's Kratos, which has a partnership with Francis Tuttle Technology Center, designs and builds the XQ-58 Valkyrie, an unmanned combat aerial vehicle that serves as a wingman for fighter aircraft in combat.
The commerce department says Oklahoma's unique mix of terrain and testing capacity makes it the perfect state for UAS and UAV research and development.
Recruiting Women
Only 8% of pilots in the airline industry are women, says Wydra, but OU is out to change that.
"Women are very underrepresented, so we recruit hard," Wydra says.
Women currently make up about 24% percent of OU's pilot training classes.
"It used to be the military was the primary pipeline for hiring," says Wydra, who is a veteran of the U.S. Air Force. "Women weren't allowed to be military aviators until the 1980s. That has completely changed."
The Oklahoma Career Tech system, which offers a number of aerospace training programs, says women are joining the industry in greater numbers, serving as pilots, astronauts, maintenance technicians, engineers, air traffic controllers and business owners.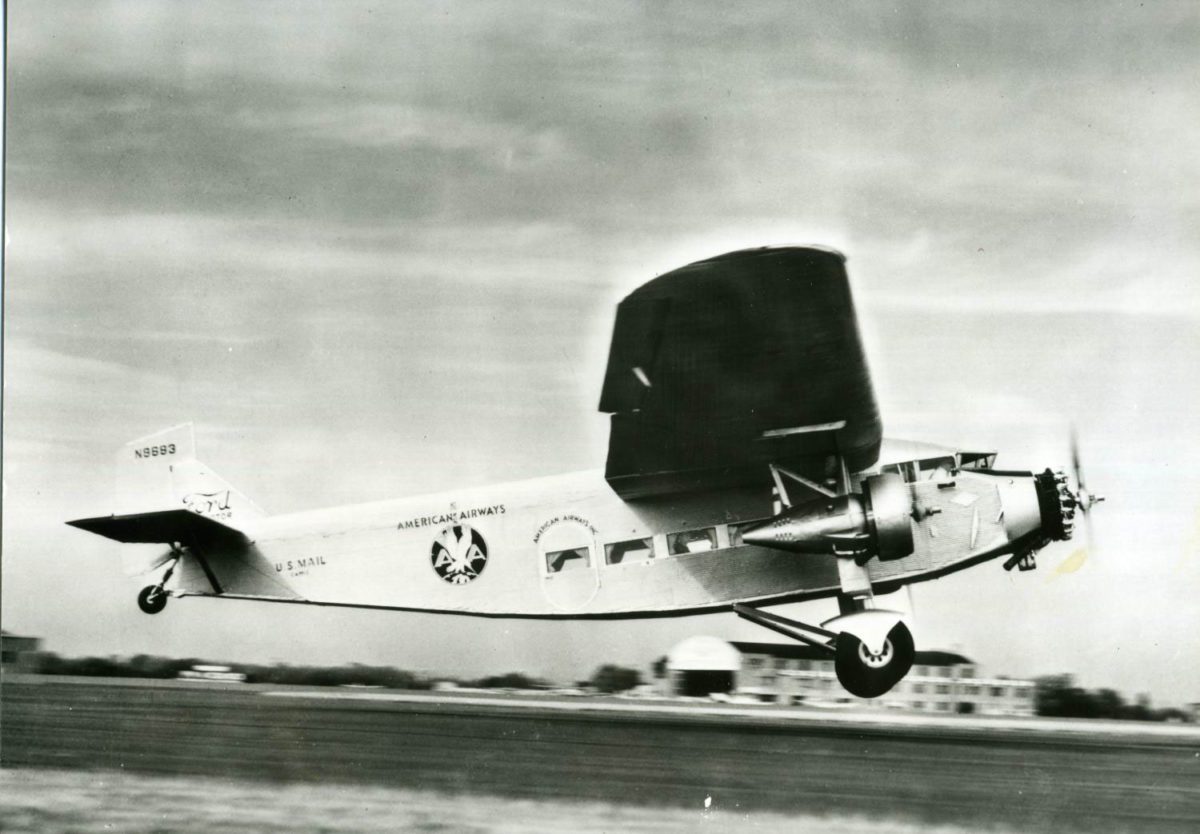 All About Connections
Oklahoma has a five-year strategic plan for science and innovation, and the combined industry that state leaders refer to as "aerospace, autonomous systems and defense" is a key pillar in the quest to be a top 10 state for innovation and economic growth.
Strictly speaking, aeronautics is the design, manufacture and maintenance of air flight–capable machines, and aviation has to do with aircraft operation. Oklahoma is a major player in both, and has kept pace in the rapidly developing field of unmanned systems. Add to that the state's five military installations and the Mike Monroney Aeronautical Center, and it's an industry that outshines the sum of its parts.
"The programs housed at the FAA touch every aspect of the nation's airspace by providing training, supply chain management, medical/educational human factors research and the national registration database of all U.S.-registered aircraft and airmen," a spokesman for the MMAC said.
Diversity and interdependence contribute as much to the success of the industry as the raw numbers of jobs created, says the Greater Oklahoma City Chamber.
"In recent years, several new state-of-the-art facilities have come to fruition," the Chamber reports on its website, "demonstrating once again the incredible partnership among officials, citizens and corporations statewide."