Armstrong Auditorium
Performing arts enthusiasts can celebrate 25 years of Edmond's Armstrong Auditorium with the 2023-24 season. On the roster is a bevy of live performances from international artists.
"It's fantastic to have some legendary names back for our 25th anniversary season, as well as artists we've been eager to debut here for some time," says Ryan Malone, Armstrong's director of programming. "We are extremely grateful to all our patrons who have supported us over this amazing quarter century, from humble beginnings to such illustrious line-ups like this season's."
The season kicks off on Sept. 12 with Oklahoma native, talented cellist Joshua Roman. Other goodies to look forward to include the Paris-based Baroque quartet Le Consort on Nov. 7; Russian pianist Ilya Yakushev Nov. 30; and the Italian Saxophone Quartet on Feb. 7. A return artist is violinist Ray Chen, coming on March 14.
"We immediately set out to rebook him," says Malone, who urges those interested to buy tickets early. The season concludes with the world-famous Glenn Miller Orchestra on April 4.
Get your tickets at armstrongauditorium.com.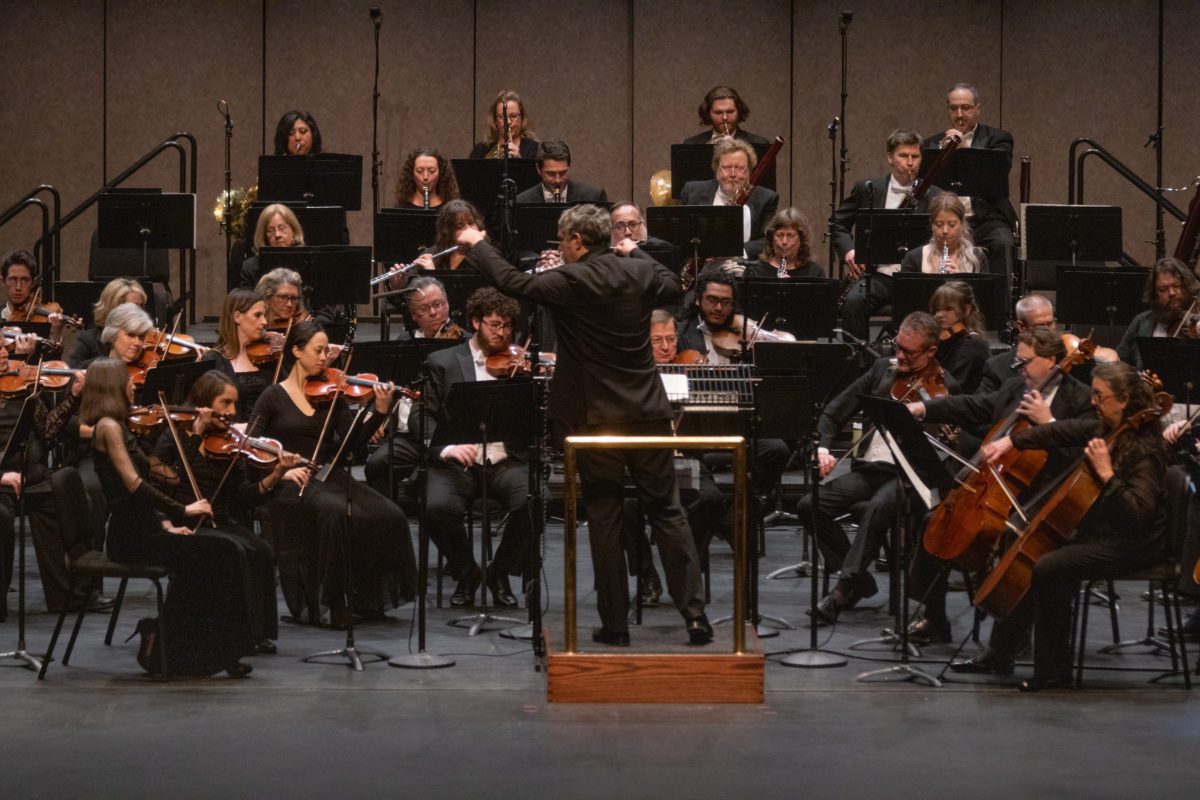 Tulsa Symphony & OKC Philharmonic
Symphonic showcases abound this season from both Tulsa Symphony and the OKC Philharmonic.
At TSO, interim executive director Ron Predl is excited about the season's assortment of performances.
"You will experience a diverse collection of the most loved works and composers, led by outstanding internationally acclaimed guest conductors from across the country," he says.
The season kicks off at Guthrie Green on Sept. 1, with the "lively and entertaining Symphony in the Park," says Predl. Other performances to enjoy include Masquerade: Shostakovich's Symphony No. 9 onOct. 7; Ebb & Flow: Brahms' Symphony No. 3 on Jan. 13; and Fantastique Experience: Berlioz's Symphonie fantastique on Feb. 3.
Additionally, the David B. Waters Series: TSO @ TU offers "unique Sunday matinée concerts of charming and appealing chamber orchestra music," says Predl.
In OKC, the Philharmonic is prepping for another knock-out season with both Pops and Classics concerts. Highlights include From Chinatown to La La Land on Nov. 3-4; Rachmaninoff! on Jan. 13; and An Evening with Bernadette Peters on May 3-4.
"We want the Oklahoma City Philharmonic to be meaningful throughout Oklahoma, to be fun and to just create something where there's a place we are all one," says music director and maestro Alexander Mickelthwate. "It sounds very simple, but it's true. Doesn't matter what race, color or ideology. We are humans, and we celebrate that through creativity. We want to have that creative force become so strong it shines outside Oklahoma City and helps elevate the entire state. We are your Oklahoma City Philharmonic. We feel the love, and we give it right back."
For season tickets and more information, visit tulsasymphony.org and okcphil.org.
OKC Ballet & Tulsa Ballet
Ballet fans in both of Oklahoma's major metros have plenty of performances to get excited about.
In OKC, the season kicks off on Sept. 15 with Ballet Under the Stars at Scissortail Park. Other performances include Hamlet from Oct. 27-29, and The Nutcracker on Dec. 8-18 – which was recently re-imagined by artistic director Ryan Jolicoeur-Nye.
"We had wonderful feedback from Ryan's new version," says OKC Ballet's executive director Jo Lynne Jones. "It was vibrant, clever, funny, and of course, stunningly beautiful."
Other gems include Future Voices, running March 7-10, and the season closer, Shorts – running May 10-12. The latter presents three works in one program.
"Shorts is going to knock your socks off," says Jolicoeur-Nye. "My world premiere of Carmina Burana will feature dozens of local, live vocalists."
Tulsa Ballet offers no shortage of innovative works.
"Tulsa Ballet's 2023-24 season is a celebration of the great works we have created and introduced in our repertory during the past decade or so," says Marcello Angelini, TB's artistic director "Tradition and innovation are the driving forces behind the success of our organization."
The events kick off Sept. 15-24 with Creations in Studio K. Other must-sees include Don Quixote, Nov. 2-5; The Nutcracker, Dec. 9-23; Strictly Gershwin, Feb. 8-11; and Romeo & Juliet, March 21-24. The season concludes May 9-12 with Signature Series.
"Each year, Tulsa Ballet commissions a new work created especially for our annual fundraising gala, Icons and Idols; dances that up to now have been exclusively performed at the gala," according to the website. "Starting in May of 2024, we will share those special dances with you during Signature Series."
For tickets and more information, visit okcballet.org and tulsaballet.org.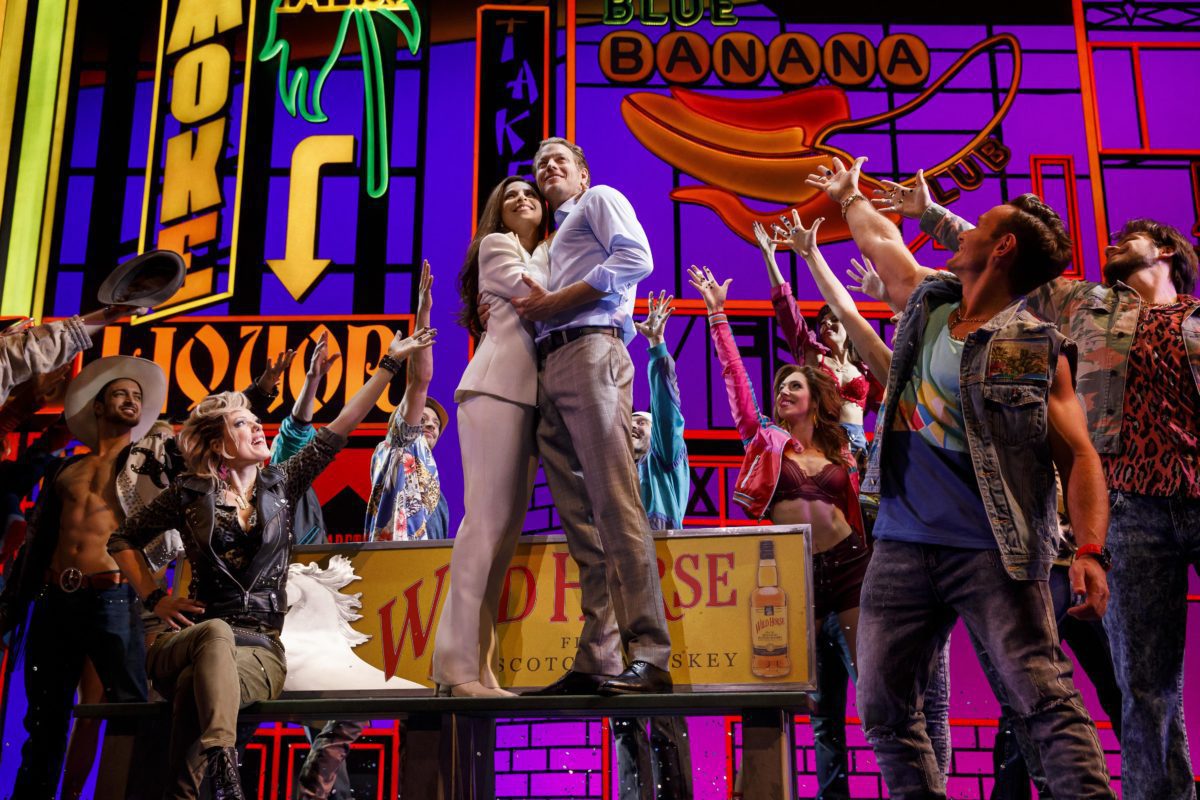 Tulsa Performing Arts Center
Tulsa's hub for all things creative, the Tulsa PAC beckons one and all to enjoy a diverse, enticing season of showcases.
Most of the region's largest performing arts companies host their shows here – from Celebrity Attractions to Tulsa Ballet, Chamber Music Tulsa, Tulsa Symphony and Theatre Tulsa. But the PAC also hosts a bevy of smaller local theatre showcases, including works from American Theatre Company, Theatre North and World Stage Theatre Company.
The TPAC, however, presents a variety of showcases themselves. Highlights include Trancisco Trevino on Oct. 4; Straight No Chaser on Nov. 7; Festival Bell Ringers on Dec. 6, Call of the Wild on Feb. 29 and Pat Hobbs on May 8. For individual tickets and more information, visit tulsapac.com.
Celebrity Attractions
Celebrity Attractions brings another great season of Broadway goodies to Tulsa.
"We love the support that the Tulsa and surrounding communities provide, allowing us to present first-class touring Broadway at the Tulsa PAC," says Kristin Dotson, CEO of Celebrity Attractions. "When the company started 40 years ago, it began in a back room of the home of owners and founders Larry and Kay Payton. In these 40 years, we have grown to become a preferred market for first-run Broadway tours as well as investors in Broadway shows."
Highlights this year include Disney's Aladdin, Sept. 26-Oct. 1; Beetlejuice, Nov. 21-26; Hairspray, Jan. 2-7; Harper Lee's To Kill A Mockingbird, March 26-31; and Tina – The Tina Turner Musical, May 14-19.
It is estimated that the current Broadway season in Tulsa has contributed over $40 million dollars to the local economy; be a part of the movement by getting season tickets at celebrityattractions.com.
Oklahoma City Museum of Art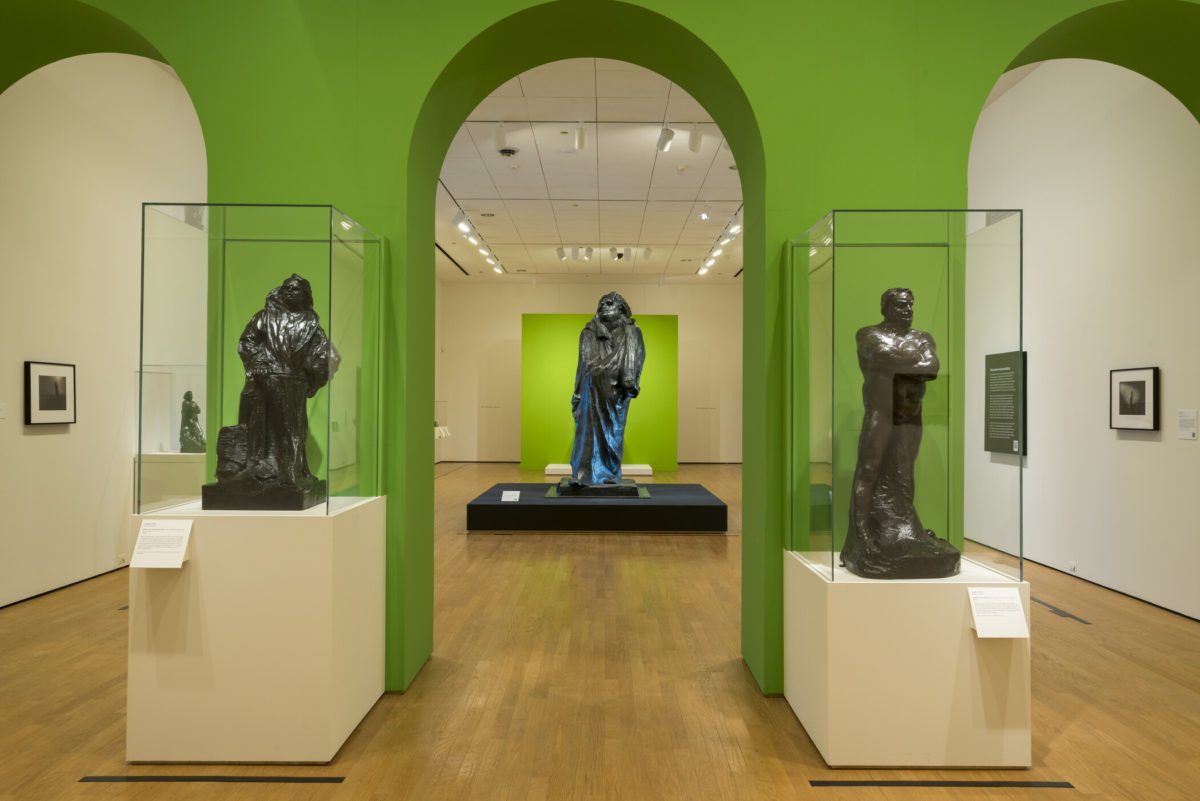 Art is around every corner at the OKCMOA. Exhibitions, programming and events are sure to enrich and thrill.
Running through Sept. 3, Experiments in Abstraction: Art in Post War America 1950s-1980s displays experimental art that yields illusionistic and distorting effects – providing almost hallucinogenic experiences. True Nature: Rodin and the Age of Impressionism presents 100 artworks including sculptures, paintings, prints and photographs celebrating artist Auguste Rodin. The show runs through Oct. 22.
Down the line, visitors can enjoy Preston Singletary: Raven and the Box of Daylight, presented in tandem with the Chickasaw Nation, running from Nov. 11-April 28.
"We were presented with an incredible opportunity to not only bring the work of a living glass artist to Oklahoma City but that of one of OKCMOA collection icon Dale Chihuly's most important collaborators," says Michael Anderson, president and CEO of the museum. "Every aspect of this exhibition reflects our mission and purpose: to enrich lives through the visual arts, and to serve the entire Oklahoma City community."
Next summer, make sure to check out Edith Head: The Golden Age of Hollywood Costume Design, running June 22 to Sept. 29. The exhibition "will feature costumes from the 1930s to the 1970s that were worn by some of Hollywood's biggest stars of the 20th century," according to the museum's website.
For more information, visit okcmoa.com.
Oklahoma Contemporary
"From blockbuster exhibitions to groundbreaking performances, Oklahoma Contemporary's 2023-24 season will offer something for everyone," says Linda Santiago, communications associate with the center.
Guests can enjoy "local and international artists, literary collaborations, hands-on art-making, holiday fun and so much more," she says. "Admission to the galleries and most programs are free."
Highlights include Eva Schlegel's, Multiple Voices, running Aug. 31-Jan. 13. The Austria-born and -based artist is best known for engineering steel and mirrors into architectonic sculptures. Stick around for ArtNow, running until Jan. 15. The show is the latest iteration of Oklahoma Contemporary's biennial ArtNow exhibition.
Through Oct. 23, Patterns of Knowing features works by three artists – Jordan Ann Craig, the late Benjamin Harjo Jr. and Jeri Redcorn – "exploring how patterns sourced from Indigenous cultures embody a lineage of ideas," according to the organization's website. Stick around for showcases from other creators including Eduardo Sarabia and Jose Dávila, both running through August of next year.
Visitokcontemp.org for updates and details.
---
108 Contemporary
Linda Lopez & Mathew McConnell: Live from the Moon
Aug. 4-Sept. 24
Shin-hee Chin: Entangled Harmony
Oct. 6-Nov. 19
The State of Craft 2023
Dec. 1-Jan. 2
Cynthia Marcoux
Feb. 2-March 24
Kayla Ohlmer & Ryan Kepler
April 5-May 26
Fiberworks
June 7-July 21
American Theatre Company
The Great American Trailer Park Musical
Oct. 6-14
A Christmas Carol
Dec. 8-23
All The King's Women
March 1-9
Under the Skin
May 3-11
Ann
Summer 2024
Armstrong Auditorium
Joshua Roman
Sept. 12
Voces8
Oct. 24
Le Consort
Nov. 7
Ilya Vakushev
Nov. 30
Vida Guitar Quartet
Jan. 25
Italian Saxophone Quartet
Feb. 7
Sofia Philharmonic
Feb. 27
Ray Chen
March 14
Glenn Miller Orchestra
April 4
BOK Center
Zach Bryan
Aug. 11-12
Fuerza Regida
Aug. 19
Nickelback
Sept. 21
Carin Leon
Sept. 23
Luke Bryan
Sept. 30
Jonas Brothers
Oct. 3
Nate Bargatze
Oct. 20
NeedtoBreathe
Oct. 21
Chris Stapleton
Oct. 26
Aerosmith
Nov. 4
MercyMe
Nov. 9
Cirque Holidaze
Nov. 29
Parker McCollum
Dec. 30
Bob Dylan Center
Patti Smith Trio
Aug. 9
An Evening with the Bob Dylan Center
Aug. 30
Becoming Bob Dylan: Photographs by Ted Russell 1961-1964
Through Oct. 15
The Gift
Ongoing
Canterbury Voices
Modern Masters
Oct. 22
Handel's Messiah
Dec. 3
For All the Saints (especially Patrick)
March 14
Crescendo!
TBD
Celebrity Attractions
Disney's Aladdin
Sept. 26-Oct. 1
Beetlejuice
Nov. 21-26
Hairspray
Jan. 2-7
My Fair Lady
Feb. 27-March 3
Harper Lee's To Kill A Mockingbird
March 26-31
Tina – The Tina Turner Musical
May 14-19
Chamber Music Tulsa
Junction Trio
Sept. 16-17
WindSync
Oct. 13-15
Castalian String Quartet
Nov. 17-19
Danish String Quartet
Feb. 17-18
Horszowski Trio
March 15-17
Dali Quartet
April 19-21
Civic Center Music Hall
Events listed are presented by the Civic Center Music Hall; events presented by other performing arts companies, also to be hosted at the Civic Center, are listed under the according company
John Crist
Sept. 14
Little Theatre presents: The Turn of the Screw
Sept. 29-30
La India Yurida
Oct. 8
Joe Bonamassa
Nov. 5
Colin and Brad: Scared Scriptless
Nov. 19
Discovery Lab
Math and Music Exhibit
Ongoing
Energy Exhibit
Ongoing
HydroLab
Ongoing
Central Gallery
Ongoing
Featured Hall
Ongoing
The Workshop
Ongoing
The Little Lab
Ongoing
Science Lab
Ongoing
First Americans Museum
200 Years of Doctrine of Discovery: Johnson V. M'Intosh and the Indian Removal Act
Through Aug. 31
One Place, Many Nations: Acknowledging the 39
Through 2025
OKLA HOMMA
Ongoing
WINIKO: Life of an Object
Ongoing
21st Century Mound Builders
Ongoing
Fred Jones Jr. Museum of Art
Yellowstone in Color: Moran and Prang Print the West
Through Nov. 26
Greenwood Rising
Still We Rise
Ongoing
The Greenwood Spirit
Ongoing
The Arc of Oppression
Ongoing
The 1921 Tulsa Race Massacre
Ongoing
Changing Fortunes
Ongoing
A Journey Towards Reconciliation
Ongoing
Jasmine Moran Children's Museum
Explorers Hall
Ongoing
Main Street
Ongoing
Science Wing
Ongoing
Roesler Hall
Ongoing
Living Arts
Oh, Tulsa! Biennial
Aug. 4-18
Protection: Adaptation & Resistance
Sept. 1-Oct. 13
Dia de los Muertos Arts Festival and Exhibition
Nov. 3-11
Drawing Rally
Dec. 1
Lyric Theatre of Oklahoma
Concerto
Sept. 13-Oct. 1
Lyric's A Christmas Carol '23
Nov. 24-Dec. 24
Mabee Center
Gaither Homecoming
Aug. 18-19
National Fiddler Hall of Fame Induction Concert
Sept. 16
Casting Crowns
Oct. 19
Grady Nichols Christmas Show
Dec. 5
Mabee-Gerrer Museum of Art
Fr. Gerrer's Travels
Through Aug. 27
McKnight Center for Performing Arts
Scotty McCreery
Sept. 15
New York Philharmonic: Bright Night Gala Concert
Sept. 22
New York Philharmonic: Saturday Night at the Movies
Sept. 23
New York Philharmonic: New World Symphony
Sept. 24
Chris Botti
Oct. 13
Pretty Woman: The Musical
Oct. 31-Nov. 1
Postmodern Jukebox: Life in the Past Lane Tour
Nov. 3
How the Grinch Stole Christmas: In Concert with the Tulsa Symphony
Nov. 30
Martina McBride: The Joy of Christmas Tour
Dec. 2
Come From Away
Jan. 23-24
1964 The Tribute
Feb. 9
An Evening with Sutton Foster
Feb. 14
The Duke Ellington Orchestra
Feb. 25
Chamber Music: Piano Spectacular
March 3
The Cameraman: Silent Film with Organist Peter Krasinksi
March 10
The Book of Mormon
April 1-2
Yo-Yo Ma and Kathryn Stott
April 5
National Cowboy and Western Heritage Museum
American Farmer
Aug. 25-Oct. 18
Nations at War!
Sept. 1-Jan. 21
Women in Wyoming
Sept. 8-Jan. 2
King Ranch: A Legacy in Art; Paintings by Noe Perez
Sept. 22-Jan. 2
Black Cowboys
Sept. 22-Jan. 2
Widewest
Through Oct. 15
Small Works, Great Wonders
Nov. 4-26
Italy's Legendary Cowboys of the Maremma, Photographs by Gabrielle Saveri
Dec. 8-May 7
Open for Business
Through Feb. 18
OKC Ballet
Ballet Under the Stars
Sept. 15
Hamlet
Oct. 27-29
The Nutcracker
Dec. 8-18
Giselle
Feb. 9-11
Future Voices
March 7-10
Shorts
May 10-12
OKC Broadway
Ain't Too Proud
Aug. 15-20
Spider-Man: Into the Spiderverse
Sept. 21
Six
Sept. 26-Oct. 1
To Kill a Mockingbird
Oct. 10-15
Tina – The Tina Turner Musical
Dec. 26-31
Les Miserables
Jan. 16-21
Wicked
Feb. 21-March 10
Chicago
April 9-14
Mamma Mia!
May 21-26
OKC Philharmonic
Opening Night!
Sept. 9
Gothic Midnight
Oct. 7
From Chinatown to La La Land
Nov. 3-4
Folk Roots
Nov. 11
A Very Merry Pops with Take 6 and Sandi Patty
Dec. 1-2
Rachmaninoff!
Jan. 13
Mariachi Los Camperos
Jan. 26-27
Brahms
Feb. 3
Bravo Broadway!
Feb. 16-17
Glorious Life
March 23
Cirque Musica Heroes & Villians
April 5-6
Pines of Rome
April 20
An Evening with Bernadette Peters
May 3-4
Tosca
May 18
OKC Town Hall
Cristina Zenato
Sept. 21
Karl Rove
Oct. 19
Chris Willingham
Nov. 16
Thomas David Jones
Feb. 15
Mollie Hemingway
March 21
Pete Hegseth
April 18
Oklahoma City Museum of Art
An Artist's Perspective Tour: True Nature
Aug. 6, Oct. 7
Drop-In Art
Aug. 19, Sept. 16, Oct. 21, Nov. 18
Public Exhibition Tour: True Nature
Aug. 26, Sept. 10, Oct. 12
Late Night
Sept. 8
Experiments in Abstraction: Art in Post War America 1950s-1980s
Through Sept. 3
ARTonTAP
Oct. 13
True Nature: Rodin and the Age of Impressionism
Through Oct. 22
Preston Singletary: Raven and the Box of Daylight Members' Preview Celebration
Nov. 10
Preston Singletary: Raven and the Box of Daylight
Nov. 11-April 28
Cynthia Daignault: Oklahoma
Through Dec. 31
Paul Reed: Works on Paper
Through Jan. 31
James C. Meade Friends' Lecture and Annual Friends' Dinner
May 15
Edith Head: The Golden Age of Hollywood Costume Design Members' Preview Celebration
June 21
Edith Head: The Golden Age of Hollywood Costume Design
June 22, 2024-Sept. 29, 2024
Chihuly Then and Now: The Collection at Twenty
Through June 23, 2024
Oklahoma Contemporary
Thursday Night Late: Summer Music Series
Aug. 10 and Sept. 14
Freedom Story: An Art Experience Celebrating 1958 Sit-ins
Aug. 18
Eva Schlegel Opening Reception and Artist Talk
Aug. 31
Eva Schlegel: Multiple Voices
Aug. 31-Jan. 13, 2025
Second Saturday Events
Sept. 9, Oct. 14, Nov. 11 and Dec. 9
Performance Lecture – Thanmáhel
Sept. 28
The Antelope Party (In partnership with OKC Rep)
Oct. 12-22
Patterns of Knowing
Through Oct. 23
Looking for Tiger Lily (In partnership with OKC Rep)
Nov. 16-18
Artisan Holiday Market
Dec. 8-11
ArtNow 2023
Through Jan. 15
Under The Radar: On The Road (In partnership with OKC Rep)
Jan. 25-28
Vietgone (In partnership with OKC Rep)
Feb. 29-March 9
Eduardo Sarabia: Green Vines
Through Aug. 2024
Jose Dávila
Through Aug. 2024
Paycom Center
Thomas Rhett
Aug. 17
Santa Fe Klan
Aug. 18
PBR Freedom Fest
Sept. 8-10
Jelly Roll
Sept. 19
Odeza
Oct. 12
Jason Aldean
Oct. 13
Nitro Circus
Oct. 20
Nate Bargatze
Oct. 22
Luis Miguel
Oct. 26
Ringling Bros and Barnum & Bailey: The Greatest Show on Earth
Dec. 15-17
Philbrook Museum of Art
New Realms: Art Lab
Through Sept. 17
Trade & Transformation
Oct. 18-Dec. 31
Alexandre Hogue: Human/Nature
Through Oct. 29
Floral Resilience
Through Dec. 31
Printmaking: Art and the Written Word
Through Dec. 31
Terrain Notes
Through Dec. 31
Wyeths: Textures of Nature
Through June 9, 2024
Sam Noble Museum
Curiousiday: Wildlife Jamboree
Aug. 12
Nature's Blueprints: Biomimicry in Art and Design
Through Oct. 22
Flight Lines: The Art of Natural History
Through Nov. 26
Science Museum Oklahoma
Silent Sky
Aug. 10-13
Sensory Room
Opening mid-August SMO21+
Aug. 25, Oct. 20
Currents: Turning the Tide on Ocean Conservation
Sept. 2 – Aug. 2024
Tinkerfest
Sept. 30
Solar Eclipse event
Oct. 14
Parlor Car Tours
Nov. 23–Jan. 1
Frameless: NFTs in Contemporary Art
Through early 2024
Signature Symphony
Bluegrass to Bohemia
Sept. 30
Christmas in Tulsa
Dec. 15
Inspirations
Jan. 27
Inevitable Beethoven: The Struggle for Creation
March 2
Theatre North
Topdog/Underdog
Feb. 17-25
Stew
May 18-26
Theatre Tulsa
Beautiful: The Carole King Musical
Sept. 15-Oct. 1
The Trail to Oregon!
Nov. 2-4
Mean Girls: High School Edition
Nov. 17-19
Annie
Jan. 19-Feb. 4
21 Chump Street
March 2
Calendar Girls
March 15-24
Once on This Island
April 26-May 12
Willy Wonka Jr.
May 24-26
Tulsa Air and Space Museum
Ray Booker Flight Lab
Ongoing
Build Your Own Aircraft Simulator
Ongoing
Bernouilli's Principle
Ongoing
Shuttle Simulator
Ongoing
James E. Bertelsmeyer Planetarium
Ongoing
Tulsa Ballet
Jacob's Pilow Bon Voyage Performance
Aug. 18
Jacob's Pillow Festival
Aug. 23-27
Creations In Studio K
Sept. 15-24
Ballet on the Green
Oct. 6
Jack & the Beanstalk
Oct. 13-14
Don Quixote
Nov. 2-5
The Nutcracker
Dec. 9-23
Strictly Gershwin
Feb. 8-11
Romeo & Juliet
March 21-24
Icons & Idols
April 13
Jack & the Beanstalk
April 19-20
Sharing Dance Day
April 27
Signature Series
May 9-12
Tulsa Botanic Garden
Autumn in the Botanic Garden
Sept. 21-Oct. 31
Botanic Garden of Lights
Select nights Nov. 24-Dec. 29
Tulsa Botanic Blooms
March 21-April 21
Tulsa Chorale
Brahms Requiem
Nov. 18
Rutter Requiem
Feb. 10
Mozart Requiem with Tulsa Symphony Orchestra
April 13
Tulsa Opera
Tulsa Youth Opera's Amahl and the Night Visitors
Jan. 6-7
I Love You, You're Perfect, Now Change
Feb. 9-11
Opera Fizz: A Bubbly Night of Music and Mixology
April 26
Tulsa PAC
Events listed are presented by the TPAC; events presented by other performing arts companies, also to be hosted at the TPAC, are listed under the according company
Francisco Trevino
Oct. 4
Straight No Chaser
Nov. 7
Janet's Planet: A Tour Through the Solar System
Nov. 15-16
Festival Bell Ringers
Dec. 6
Cat Kid Comic Club: The Musical
Feb. 8
The Call of the Wild
Feb. 29
Vintage Wildflowers
March 6
Patt Hobbs
May 8
Discovery Awards
May 23
Tulsa Spotlight Theatre
The Jungle Book
Through Aug. 6
How I Met Your Mummy
Oct. 6-15
An Enchanted Bookshop Christmas
Dec. 8-17
The Drunkard and the Olio
Every Saturday
Tulsa Symphony
Symphony in the Park
Sept. 1
Prelude: Beethoven's Symphony No. 5
Sept. 9
Chamber Music Series: Farrenc
Sept. 22
Masquerade: Shostakovich's Symphony No. 9
Oct. 7
The David B. Waters Series: TSO @ TU – Mozart's Symphony No. 40
Oct. 15
Honor, Americana: Price's Symphony No. 1
Nov. 11
Chamber Music Series: Mendelssohn
Nov. 17
How the Grinch Stole Christmas
Dec. 1
Ebb & Flow: Brahms' Symphony No. 3
Jan. 13
Fantastique Experience: Berlioz's Symphonie fantastique
Feb. 3
Chamber Music Series: Beethoven
March 15
The David B. Waters Series: TSO @ TU – Mendelssohn's Symphony No. 4
April 7
Fame & Fate: Mozart's Requiem
April 13
Chamber Music Series: De Rivera
April 19
Finale: Mahler's Symphony No. 5
May 11
Tulsa Town Hall
Bill Browder
Oct. 6
Brian Greene
Nov. 10
Rosanne Cash
Feb. 2
Mary Louise Kelly
March 8
Dawn Porter
April 12
Tulsa Youth Symphony
Fall Concert
Dec. 4
January Concert
Jan. 27-28
Winter Concert / Alumni Homecoming
March 10
Spring Serenade
May 5
Woody Guthrie Museum
Love Saves the Day: The Subettanean History of American Disco
Through Oct. 1
John Mellencamp and Woody Guthrie
Ongoing
Ballad Monger: Oscar Brand in Story & Song
Ongoing
World Stage Theatre Company
A Man of No Importance
Sept. 15
Reflections
Oct. 19-29
Choir Boy
April 4-14
Big, Scary Animals
June 6-16