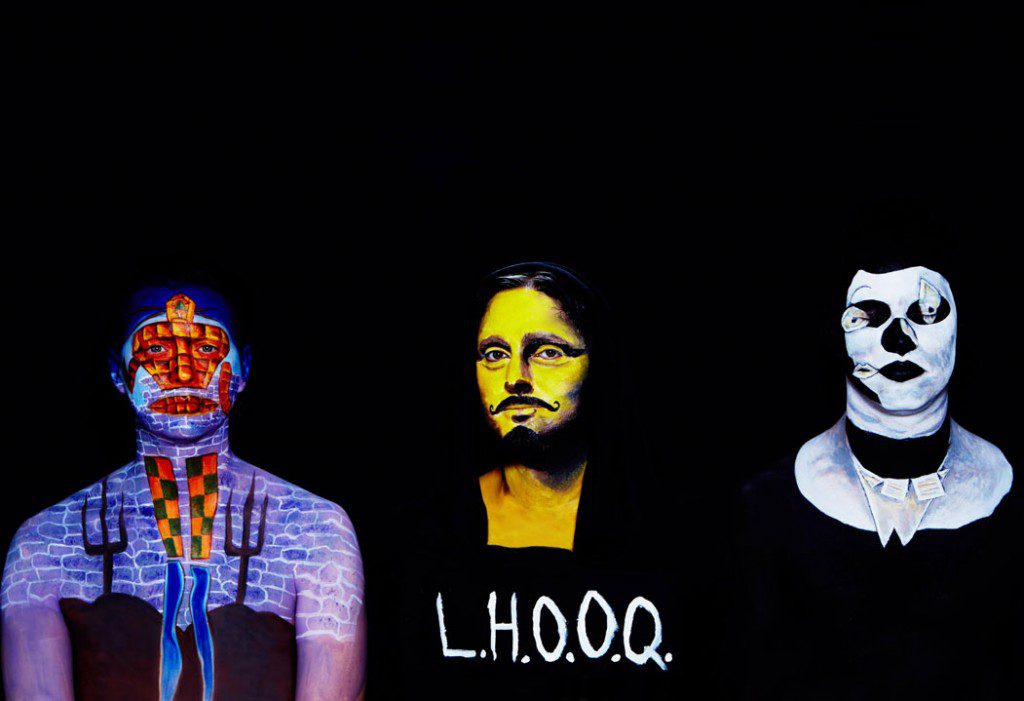 Sun, May 1st – Cain's Ballroom –
From cainsballroom.com – At the beginning there were two of them – Avey Tare and Panda Bear – banging drums and tweaking synths in their bedrooms, singing strange and sometimes heartbreaking songs about imaginary friends and childhood pets. Carried along by washes of squalling feedback, the music was noisy, and it was weird, but it was, at heart, pop music. This was the start of Animal Collective. For fifteen years Dave Porter (Tare), Noah Lennox (Bear), Brian "Geologist" Weitz and Josh "Deakin" Dibb have been rewriting the musical map, their line-up and aesthetic shifting with each astonishing release as they continue their pursuit of a new psychedelia. Their wild path has taken them from cramped concrete basement shows and forest floor singalongs to immersive installations at the Guggenheim and performances to millions on national television. So where now from here?
"Caveman circles", says Lennox, discussing the vision for their eleventh full-length album, Painting With; "Caveman circles, the first Ramones record, early Beatles and electronically produced. I think that was kind of our starting point". Dizzyingly upbeat and gloriously realised, their latest LP bounces and pops with an urgent, ecstatic energy, propelled by polyrhythmic beats and gurgling modular synth, with Lennox and Portner's vocals gleefully falling in and out of syncopation and off-kilter harmony. The songs are as experimental and deeply textured as anything that has come before but sound as sharp and snappy as chart hits, finding the band at both their most minimal and most ambitious: "The idea with cavemen was about being more primitive – the way we sounded when we were first playing together in New York" says Portner. "I feel like what we were doing with the last record [2012's Centipede Hz] was something a little more complicated. This time we wanted to strip it down and simplify it, like techno and punk… And then put the Animal Collective filter on it all."
For tickets visit cainsballroom.com.