Getting Back into
the Swing of Things
For many institutions, like the University of Tulsa and the University of Oklahoma, this fall marks a full return to in-person learning and campus activities.
"In May 2020, after two months of online instruction and remote work, the university began its phased return to normal operations," says David A. Surratt, Ed.D., OU's vice president of student affairs and the dean of students. "Over the last 14 months, we have slowly welcomed back faculty, staff and students to campus. As always, all decisions have been guided by OU's chief COVID-19 officer Dr. Dale Bratzler and our other public health and infectious diseases experts."
Easing the transition, as well as assisting students who may be behind the curve, is a focus for educators. At TU, chemistry professor Gabriel LeBlanc developed 'Re-Active Review' to help familiarize students with the school's learning management system in a "lunch and learn" session recorded for later access, says Mona Chamberlin, senior executive director of marketing and communications. English professor Sara Beam created catch up summer programming called 'On-Ramp to Writing,' and other initiatives include a STEM bootcamp, review and prep materials, and programs for various subjects.
"At the University of Science and Arts of Oklahoma, 66% of classes remained in-person for the 2020-21 academic year," says Amy Goddard, the school's director of communications and marketing. "Due to our intentionally small class sizes, most of our students and teachers could safely meet in person if they chose to. Throughout the pandemic, our Student Success Center has been more integral than ever in providing both in-person and online tutoring options to help our students stay on top of their studies. We have also added tele-mental health options for students."
Northeastern State University's Jerrid Freeman, Ph.D, who acts as provost and vice president for student affairs, believes "there's a small amount of people who are behind the curve because of [the pandemic], but I think that's because they truly didn't like any of this environment where there was limited physical interaction and limited communication. They like the in-person, where you can have more connection and engagement, and in fact, I think the bulk of our students want and need that experience."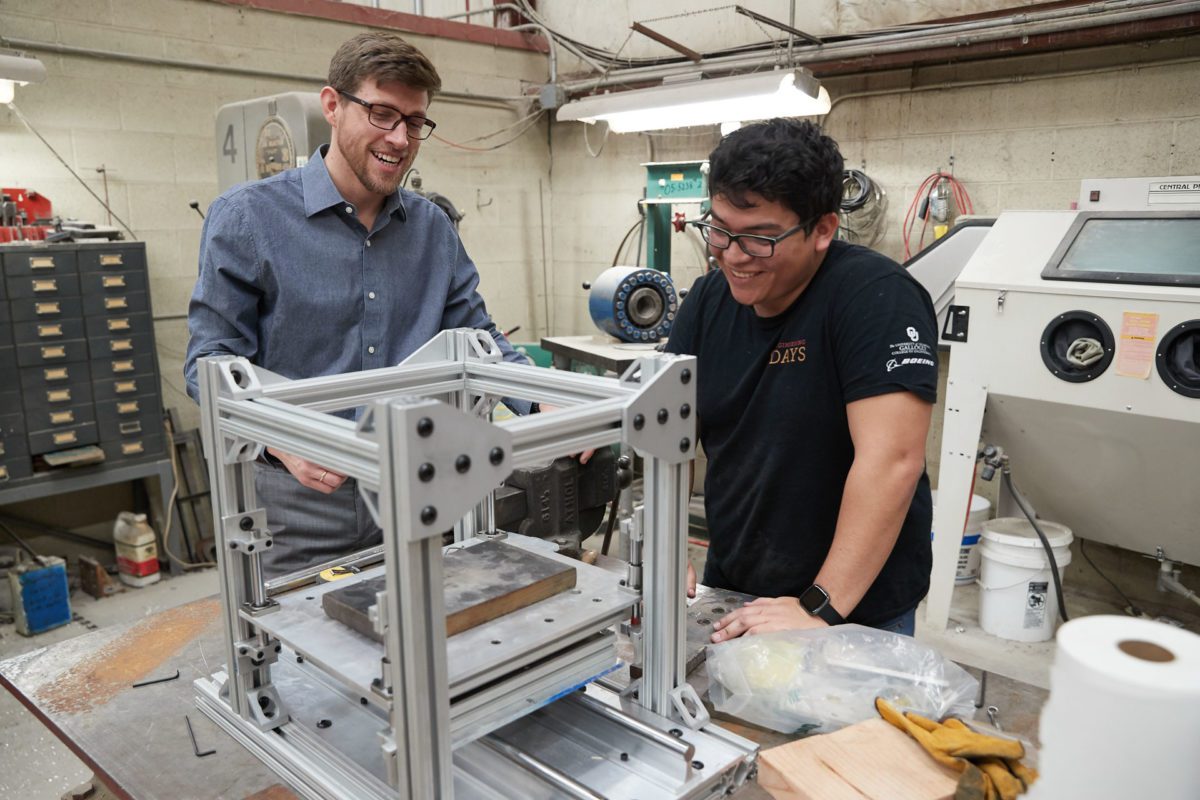 Trends in Learning
At OU, professors are implementing nano-learning, in which students absorb smaller amounts of information over shorter periods of time; these short bursts can increase the ability to retain.
"Although a new and trendy term, nano-learning is related to pedagogical learning techniques such as scaffolded learning," says Morvant.
Gamification – learning via game-playing – is multifaceted. At NSU, faculty member Barbara Fuller is the director of the Innovation and Discovery Education Academy, where robotics are among the methods used in teaching and learning.
Maker learning is based on the idea of encouraging interest-driven problem solving and hands-on activities; it has growing in popularity at TU, says Chamberlin.
"Nowhere is there more traction than in our department of mechanical engineering," she says. "In the words of professor Steven Tipton: 'Mechanical engineers are the ultimate makers. They imagine machines that will solve some specific problem. They visualize what it will look like, and then make those machines into real things!'"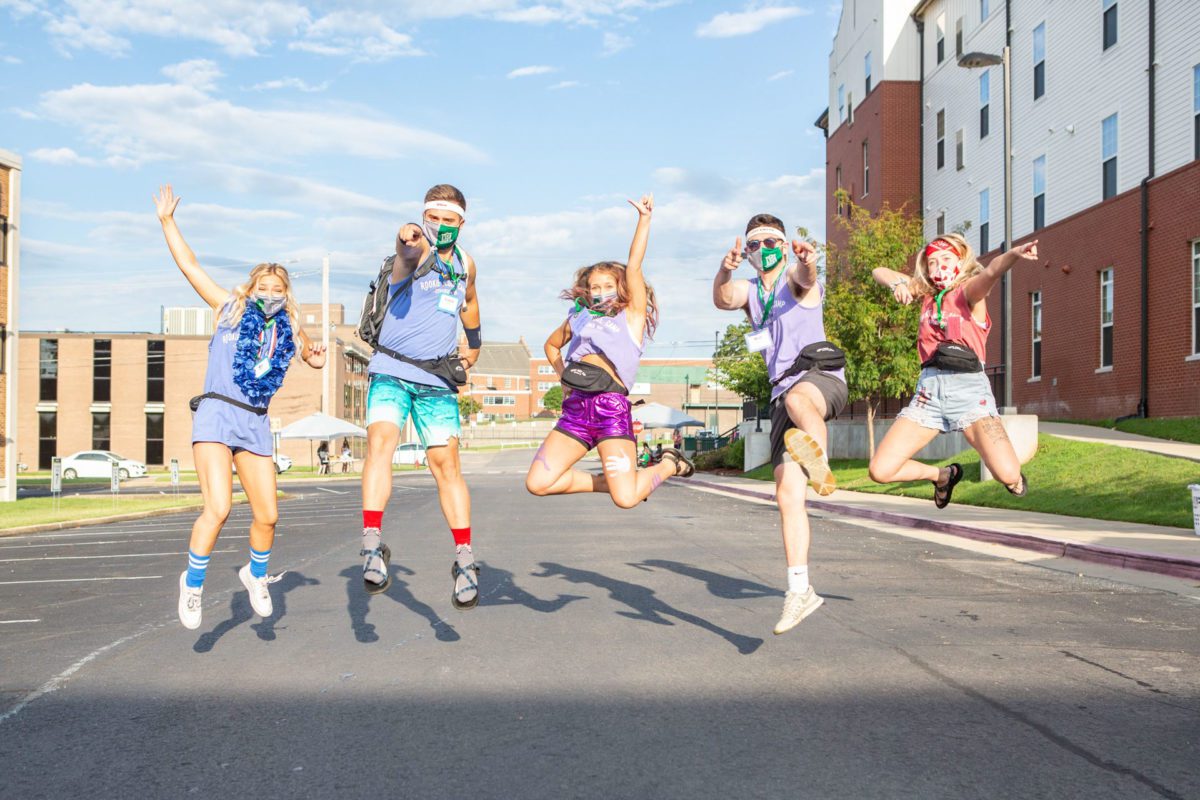 What's New
OSU Center for Health Sciences:
Recent additions to the OSU Center for Health Sciences include a new physician assistant program, says Melani Hamilton, managing director of marketing and communications. She says the PA program is 28 months total, consisting of 13 months of didactic training, followed by 15 months of clinical rotations. At the end of the program, students earn a Master of Science degree in physician assistant studies.
OU:
"As with most other universities, the COVID-19 pandemic required us to adapt our instructional model, and to offer additional modes of instruction," says Mark Morvant, Ph.D, vice provost of instruction and student success. "The university instituted a balance of in-person, hybrid and online courses for the fall 2020 and spring 2021 semesters, and [we] had great success with all formats. For that reason, remote learning has been added to the delivery formats the university will offer going forward."
NSU:
Dan Mabery, vice president for university relations, says capital projects include ongoing restoration of Seminary Hall and Wilson Hall, and the Veterans Memorial and Plaza construction will be completed with a planned dedication on Nov. 11. Two new degree programs were added in the last year: a master's degree in physician assistant studies, and a Master of Public Health with specializations in global health and public health leadership. Fall of 2021 will be the first offering of NSU's Department of Natural Sciences freshwater sciences program.
Science and Arts:
New developments at Science and Arts include hosting an international conference through its Center for Social Justice and Racial Healing. Other news includes a partnership with the Oklahoma Arts Institute to host a two-week residential academy for gifted high school students, along with a partnership with Harding Fine Arts Academy in OKC. The school has received donations and grants including a $200,000 commitment from an alum for renovations to Davis Hall Amphitheater and a $90,000 athletic facilities improvement gift from the Patton family.
TCC:
The college recently received multiple national awards, says Eunice Tarver, vice president of student success and equity. These include: the American Association of Community College naming TCC the top community college for student success and leadership safety and planning in the country; and the Association of College and Research Libraries award for excellence in academic libraries. Other updates include the launch of the interactive Degree Pathways Search Tool to help students see the path from a TCC associate degree to a bachelor's degree.
TU:
The University of Tulsa used the pandemic as a means to restructure learning platforms to better benefit their students. "In response to the COVID-19 pandemic, during 2020 we invested in significant expansions and enhancements to the audio and video capabilities in TU's classrooms," says Chamberlin. "Even though the majority of learning will be done in person in 2021-22, instructors can use this technology to assist any students who must be absent from class."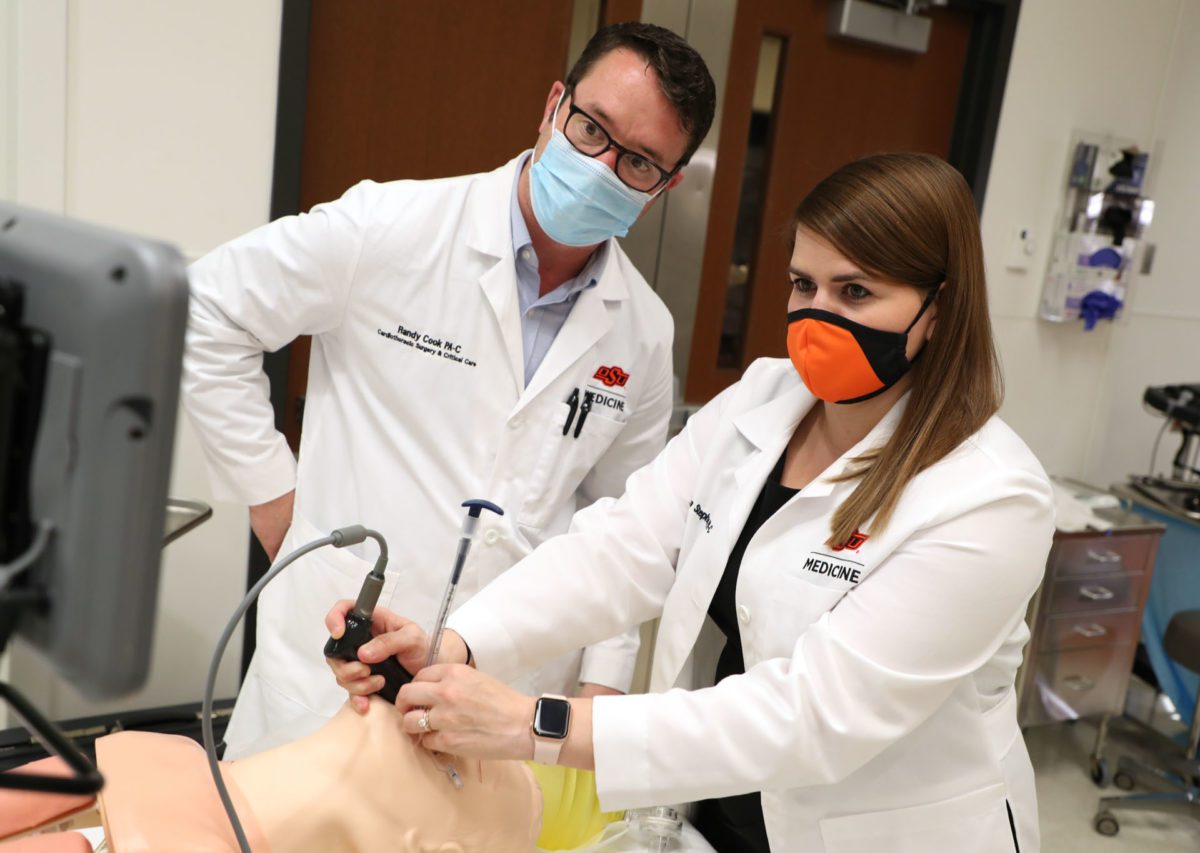 The Importance of Collaboration
Collaboration in education often plays a role in securing employment in the real world.
At Northeastern State University, students "have the chance to engage with subject matter, each other, faculty and other members of the learning community in ways that go far beyond typical, lecture-question-response patterns," says Debbie Landry, Ph.D, provost and vice president of academic affairs. "We call it immersive learning."
Immersive learning experiences facilitate real-world approaches, require learners to synthesize knowledge and skill, and connect students to career and employment opportunities, she says. Each major is grounded in immersive learning experiences, ranging from embedded course activities, community service through major clubs, or culminating internship and capstone experiences. Whether it is the opportunity to conduct research with a faculty member, argue a case in moot court, teach math to middle school students, help a senior prepare a tax form, or test water samples in area streams, NSU students learn to make a difference far beyond the classroom.
At OU, Surratt says that "collaboration is an essential part of the learning and professional environment. Students must learn to work in tandem with individuals at all levels – from professors, classmates, colleagues and supervisors. Because of this, OU emphasizes cooperative and collaborative learning activities, such as group assignments. Through these activities, students learn how to communicate effectively with others, particularly in diverse working environments."
Improving Rates of College Completion
College completion rates vary around the U.S. Factors such as course difficulty and financial burdens are addressed in various ways at universities, with resources available to help students graduate.
At Science and Arts, resources include flexible options for tutoring services, enhanced academic advisement and career services offerings through the Student Success Center, says Goddard. Students also receive messages about their progress in their courses at mid-term to keep them on track.
NSU encourages students to "Think 30" by taking 15 hours per semester to stay on track to graduate in four years, says Landry. "We offer both an academic advisor and a faculty mentor for each student to help with advisement, coaching and career opportunities following graduation."
When it comes to late graduation, NSU's Freeman says: "Seniors may not graduate on-time for a number of reasons such as financial aid running out, difficult final classes and/or aligning their schedule with when the class they need is offered. The better your advising is, the less likely you have students running into roadblocks ahead of completing his/her degree."
Community College:
A Bridge to Equity
Community colleges help to provide an affordable path to a college degree by allowing individuals to complete the first two years of their education for less money than a 4-year institution. Tulsa Community College offers a quality education, small class sizes and a schedule convenient for all students.
For those who come directly to TCC from high school and qualify for Tulsa Achieves, they pay no tuition and fees, says Tarver.
"Like a scholarship, Tulsa Achieves pays for 63 college credit hours or three years of college – whichever comes first for eligible students."
She continues: "As a community college, TCC is the critical agent in higher education to bring about equity. TCC serves as a bridge to a livable wage for people who have historically not had high quality education opportunities due to affordability and access. The college is being intentional about connecting students to majors that lead to a livable and competitive salary.
"We serve high school students, recent graduates and adult learners with the focus of meeting students where they are and fostering a culture of diversity, equity and inclusion."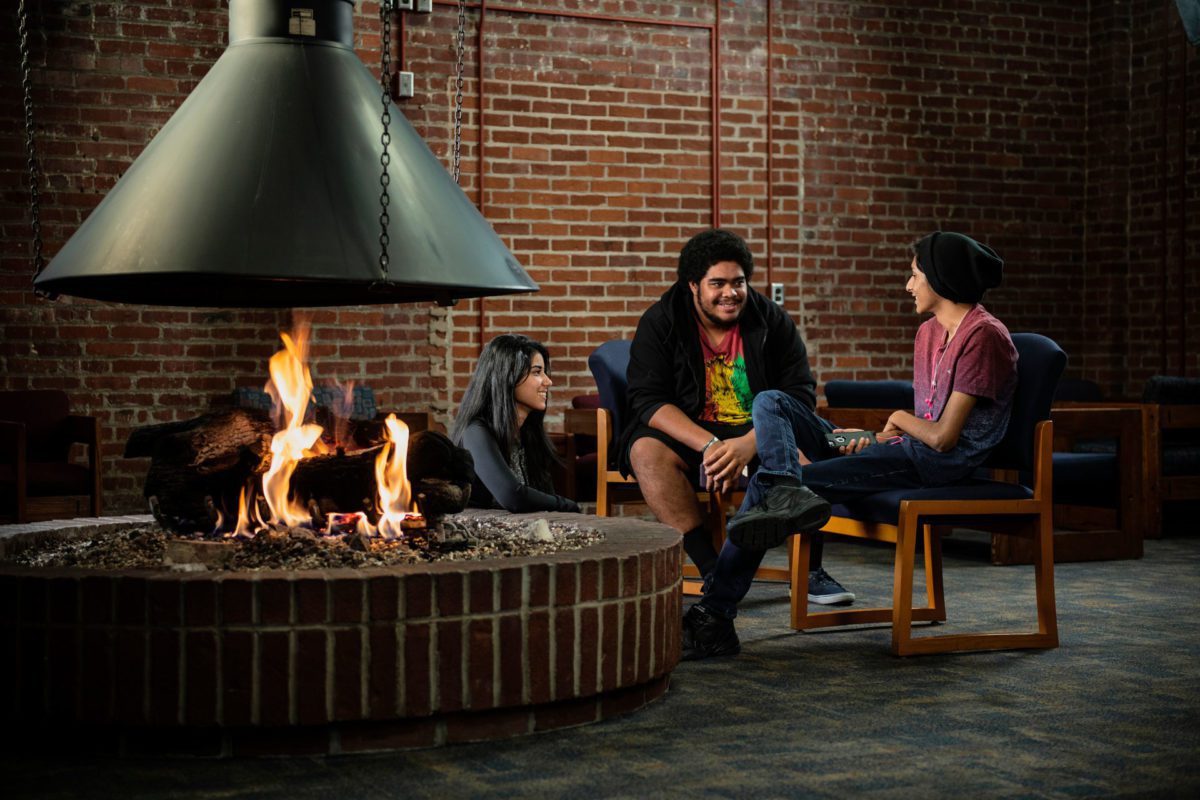 Securing the Job
Getting the degree is great, but gainful employment is the end goal. Universities offer ample resources to get you there.
"Science and Arts offers students extracurricular programs ranging from resume writing and interview prep to personal budgeting and managing money," says Goddard. "Any student can access our Dress for Success Closet for free to get clothing for an interview or to start a new job. The university also has a graduate school assistance scholarship, which covers the cost of any graduate school entrance exam or the cost of a portfolio submission."
Surratt says that at OU, "one of our top priorities is preparing students for a life of success, meaning, service and positive impact. Through OU Career Services, students have the opportunity to attend career fairs, receive personalized advising, attend resume building workshops and join interview etiquette trainings. Additionally, to help enhance skill set and marketability, students are encouraged to join student organizations and to pursue leadership roles within those organizations."
Surratt offers these helpful tips:
Resume Do's:
Remember who is reading your resume. Be selective of what content to use, only including experiences and achievements that are valuable to the employer.
Include any study abroad experience.
Save your resume in PDF format before you send it to an employer to avoid incompatibility issues.
Resume Don'ts:
Do not use graphics unless you are in a creative field. Even then, use them sparingly.
Do not include overly personal information, such as your birthday or a photo of yourself.
Do not exaggerate or embellish your achievements.
Interview Etiquette:
Wear professional attire, exhibit good posture and maintain eye contact.
Arrive at least 15 minutes early. This helps leave room for traffic and parking problems and allows time to check your appearance, get organized and catch your breath.
Take a portfolio with multiple copies of your resume, transcript, typed list of questions and typed list of references. If appropriate, include examples of your work.
Know your qualifications and strengths.
Be knowledgeable regarding the organization and position.