Darryl Starbird was just a kid when America began its deep love affair with the car. In the mid-20th century, Americans, finished with Europe and tired of war, returned home to play, and their favorite toy was the automobile. It rapidly became a steel symbol of the American dream, an emblem of hard work. Like America, it was full of possibilities, and Starbird and a handful of talented designers and builders were hell-bent on exploring every one of them.
The National Rod and Custom Car Hall of Fame Museum sits, fittingly, on Route 66 near Grand Lake. Home to more than 50 unique automobiles, its mission is two-fold: to recognize the best designers and builders on the custom car scene that exploded after World War II and to memorialize America's love affair with the automobile.
"I want people to appreciate not just the cars. I want them to appreciate the designers and the skill and effort it takes to build the cars," says Starbird. "Mostly, I just want to keep the American love affair with the automobile alive and well. That's really what it's all about."
Founded by Starbird and his wife, Donna Starbird, in 1994, the museum holds 52 custom vehicles at any given time. Twenty-six are Starbird creations, a snapshot of his five-decade career as a custom car builder. The rest of the specimens are on loan from other builders around the country.
To be considered for display at the museum, a car must excel in one area: uniqueness. It must, above all other things, be one of a kind. The cars are stylistically wild, the futuristic imaginings of dreamers, who paid full attention in shop class. As unique as it gets, they're named like horses: Predicta, Futurista, Debonair, Reactor Mach II.
"We have all types of cars in the museum," says Starbird. "The main criteria is that they must be one-of-a-kind, exotic vehicles. We don't display [cars from] even your average show car. They must be unique. We've only got room for 52 of them, so the cars must be well-known, as well; maybe they've gotten a lot of publicity or won awards."
Starbird's career began with tinkering. He had no formal training as an automobile designer but earned his chops doing bodywork in his hometown of Wichita, Kan. He picked up mentors along the way, heavy-hitters on the nascent custom car scene: George Barris, Sam Barris and Joe Bailon. In 1954, Starbird began customizing his own vehicles, a hobby financed by his fledgling business, the Star Kustom Shop.
After a couple of well-received entries at custom car shows, Starbird hit the big time in 1959 at the National Hot Rod Association's National Custom Car Show in Detroit, then the automobile capital of the world. His entry, a 1957 Thunderbird lovingly named Le Perle, swept the top honors. With its smooth lines, accented fins and tubular styling, the car hinted at the aerodynamic designs that would become the Starbird trademark over the years.
"I went to school to be an aeronautical engineer. I worked at Boeing while I was in college. That background and being from Wichita, which was the airplane capital of the world back then, made an impact. The aerodynamic part of it, the aircraft influence of it, has affected my designs more than anything else," says Starbird.
Starbird's 1960 entry further wowed the auto world: the futuristic Predicta, a heavily modified 1956 Thunderbird that featured stick steering, a television, and most importantly, a bubble top – edge-to-edge glass with no support. The Predicta erased all suspicions that Starbird was just a flash in the pan and earned him the nickname of "The Bubble Top King." Until Starbird put bubble tops on working cars, they were little more than sketches and drawings in the pages of Popular Mechanics. The Predicta was named "Car of the Future."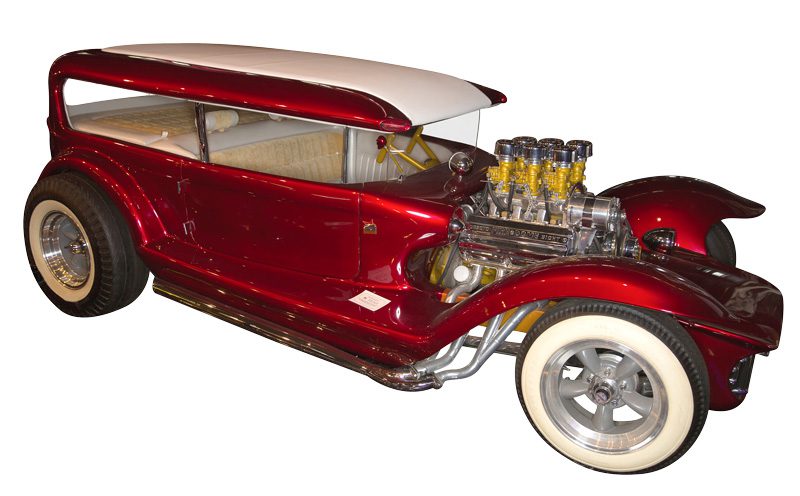 Custom car aficionados know Starbird's name. They also know that his contributions to the popularization of the custom car scene weren't limited to his unique creations. In 1957, he donned the promoter's hat and hosted his own show in Wichita. It was a hit, and he expanded his repertoire to include 15 major cities across the country. His Tulsa show is the largest indoor car show in the nation.
"Darryl made two big contributions. One was producing car shows. It was significant because it brought a large number of people to see those beautiful automobiles. That's one facet of his career. The other contribution is in the cars he built," says Tom Vodele, editor of StreetScene magazine.
With these new and expanding outlets for creativity, the custom car scene exploded. As the shows drew in hundreds of thousands, Starbird and other creators focused solely on competition, rejecting lucrative orders from private collectors and auto enthusiasts.
Many of the popular draws for those shows live at the museum these days. Gene Winfield's Reactor Mach II is a favorite for visitors. A modified 1956 Citroen DS, it found its way on to television shows like Bewitched, Star Trek and Batman. It proved that no Hollywood imagination of the future could fly without a serious imagination of the car, as well.
For Starbird and his colleagues, designing and building custom cars has taken on a cultural significance.
"I feel that it's a sport because of the competition," he says. "The guys actually build the cars to enter in the car shows around the country to win trophies. They're competing with their skills, like you would in any sport. It takes real skill to build a car, and they're definitely competing."
As the audience grew, Starbird redoubled his efforts to inject custom cars into popular culture. In 1975, he founded the National Rod and Custom Association, an organization charged with spreading the enthusiasm for custom cars.
Starbird's biggest pop culture coup sprang from the aisles of toy and hobby stores. A 1963 offering, the aptly named Futurista, was the first car built wholly by Starbird. The car body was handmade, and with stick steering, a double bubble top, fully electronic controls and a ton of other dream accessories, it's considered futuristic even by today's standards. It was also one of the first kits released by the Monogram model company with Starbird's name on it. As a design consultant with the company, Starbird ultimately contributed 15 kits. Over the years Monogram has sold more than a million units of Starbird's designs, and several are still available.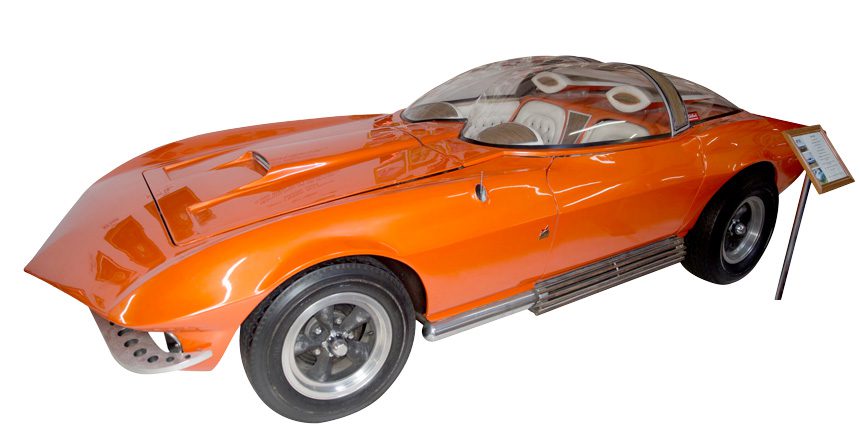 "Through his relationship with Monogram and his model car kits, he inspired many people. I hear so many people at our events tell Darryl, 'I remember building that model car kit that you designed with Monogram!' They inspired a lot of young people to get into this hobby," says Vodele.
For his part, Starbird knew that custom cars had dented pop culture when his name popped up in George Lucas's masterful teen epic, 1973's American Graffiti. Though he served as a consultant on the film, Starbird wasn't expecting to hear his name dropped in it.
"I thought it was just a B movie that would run at [drive-ins] and go away," he says. "Lucas picked me over other designers because he, like me, was very much interested in futuristic things. My cars, of course, are futuristic. I felt really good about it. I probably got more mention from that one sentence in American Graffiti than I've gotten from all the cars I've built."
Now 82 and theoretically retired, Starbird can still be found in his Grand Lake shop every day. He continues to add to the more than 200 cars he's designed and built over five decades. The game has changed over the years as new technologies and materials become available. The emphasis these days, he says, is not so much on body styling. Contemporary enthusiasts are retooling engines and replacing interiors. The quest for singularity, however, remains.
The museum's 20th anniversary celebration, set for June, will be big. Custom car designers from around the world will attend an award ceremony that's garnered a reputation as the Oscars of the custom scene. Two new creators are slated for induction into the hall of fame, and a few of their cars will be on hand. Designers and builders from around the world will converge on Grand Lake, and they'll bring some of their cars with them. More than 200 unique creations, past and present, will be on display for the public.
"The museum is the only place in the world that pays homage to these builders. There are museums for NASCAR. There are museums of drag racing. There are basically museums for all mainstream forms of motorsports. This is the only spot that pays homage to custom car builders and hot rodders. For that single reason, it's important," says Vodele.