It's brightly lit with lots of white – it's minimal, blond wood gleaming. Gambill's Wine and Coffee, a new tapas bar in Tulsa, is absolutely gorgeous. The man behind it all is the restaurant's namesake, Hunter Gambill.
It's no surprise that Gambill's first job was as a cook. At age 14, he went to work in an Italian restaurant in Oklahoma City. Just two years later, he went to culinary school, first in OKC and then at Tri-County Tech in Bartlesville.
"The faculty was great," says Gambill. "Philippe Garmy and Tiffany Poe were cooking there. And that's where I met Kevin Snell, when I was seventeen."
Gambill traveled a lot in his younger days, so again, it's not a shock that his tapas bar serves alfajores, a cookie he came across in Argentina.
"There's also bocadillos – I had those in Spain," he says. "And it's all very affordable. The bocadillos are big, and they are between $2 and $4."
In fact, the inspiration for the decor comes from an upscale tapas bar in Lima, Peru.
Gambill, standing by a huge, white wine bar (where almost all the drinks are under $10 a glass), is wearing a black mask, a black long-sleeve T-shirt and a smile. He laughs easily. He's obviously happy, and how could he not be in this lovely place? So it comes as a big surprise to learn that his early life was far from carefree.
"All the way from elementary through senior high," he recalls, "I ate the free lunch at school, and we also needed WIC. We didn't have money."
Perhaps that's why, as Gambill says, "I focus on the affordable, not the high end. The new pasta place I'm opening next month has handmade pasta, which sounds very high end, but you're getting big bowls of pasta for under $8. A good classic Alfredo for $8. We didn't spend a million dollars on the building, we spent money on the kitchen. I want an environment where I can dress and be me. I wear shorts and a hoodie and, for me, the best food comes from a mom and pop store.
"Of course, the food has to be original. If I'm to back a place, it has to add to the community, it must fill some need we're just not seeing in Tulsa. My tacos space, Taqueria Escondido – we have handmade tortillas. Yes, other places have that. But we also brew our own cider and mead. It's aged. We do have some unique things, a pastor taco with kimchi made in-house … and it's all really good!"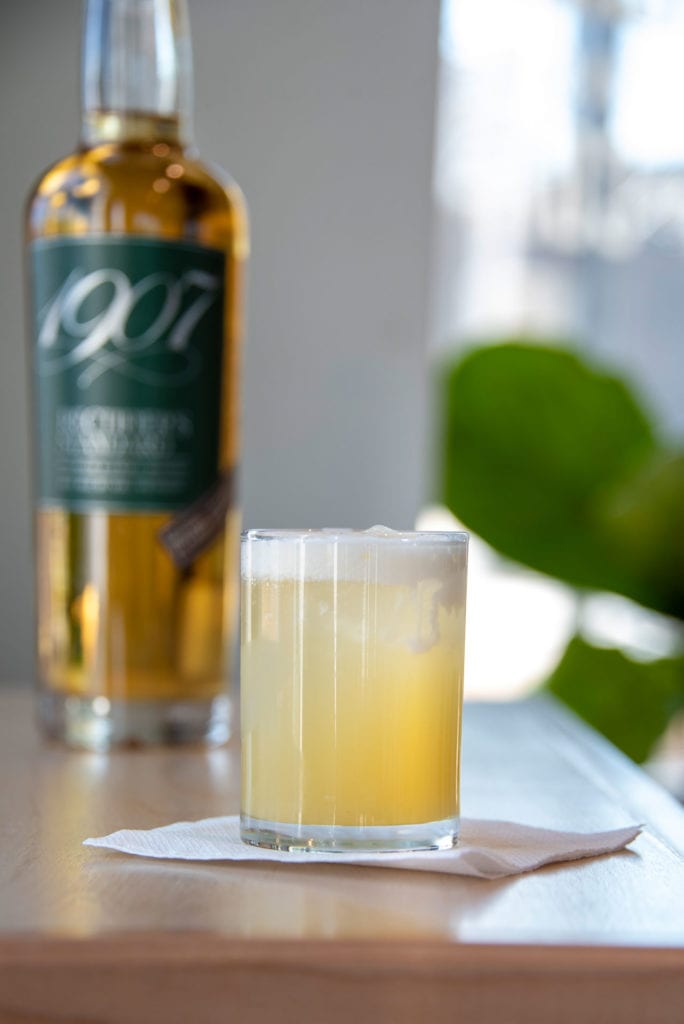 In fact, James Beard semi-finalist Kevin Snell (the one Hunter met years before at cooking school) works there. How did they team up?
"I try to surround myself with people with similar mind-sets," says Gambill. "Kevin, he's willing to do anything – paint a wall, build a stove, whatever the job needs doing, he'll do it. I'm like that too. My big focus is on attitude and not just talent … it's attitude that sets the tone for your business."
Gambill designed the kimchi taco, Snell the rest, "but we each had input on every dish. He works with me on lots of my projects. We work well together. We challenge each other. Together we do better than either of us could do apart."
And then there's Gambill's biggest business, Oklahoma Distilling Company – which acts as both a bar and distillery.
"I started it because there was no other distillery in Tulsa," he says. "But what I'm doing there and everywhere is creating art. Food is art, drinks are art. My goal is to create unique and wonderful experiences for people. That's surely art."