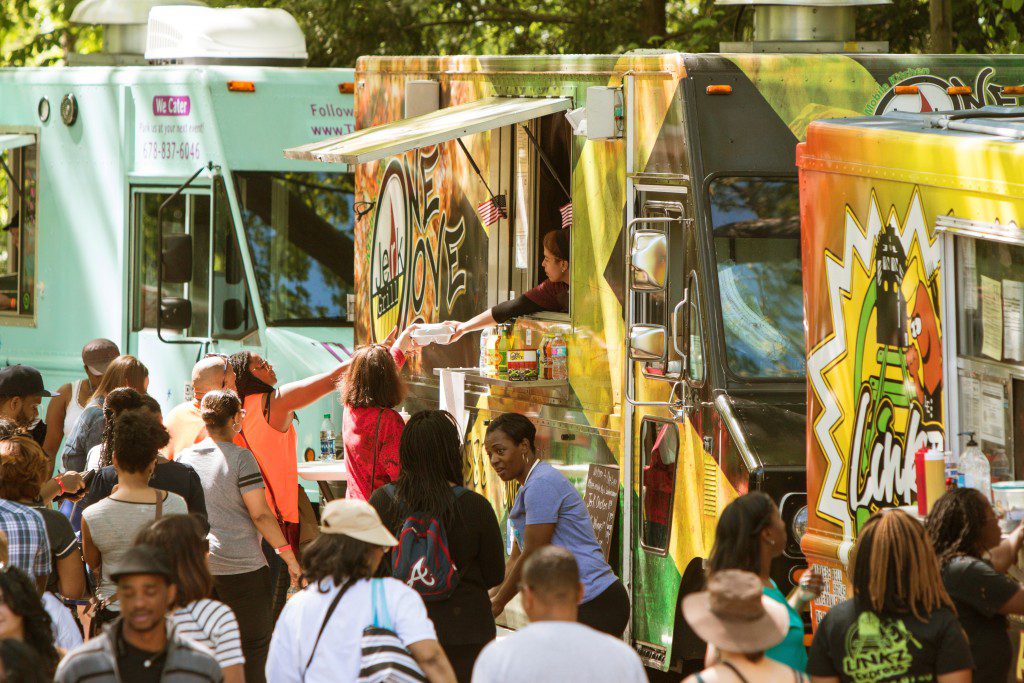 Sat., June 11 at Riverwind Casino in Norman
From chickasawcountry.com – Come celebrate Riverwind Casino's 10th year of business with 5 monthly food and live music events! The second Beats & Bites Festival will be held on Saturday, May 14th from 6:00 p.m. to 10:00 p.m. in the casino's west parking lot.
Featured Food Trucks:
The Candy Basket
Chef Ray's Street Eats
Dippin Dots
Murphy's Cook Shack
Phill Me Up Cheesesteaks
Kona Ice
Big Truck Tacos
St. Paddy Cakes
Klemm's Smoke Haus
A Latte Love Coffee House
Pinky's Rolling Fresh
MMP Concessions
La Gumbo Ya Ya
I Don't Know & I Don't Care
Pop's Pockets
That Pie Truck
Okie's Old Time Root Beer
Featured Vendors:
South Pointe Advertising
Creative Key Entertainment
Trimble Sales
Indian Creek Village Winery
The Rusty Nail Winery
Dancing Rabbit Creek Winery
Waddell Vineyards
Hooper Party Rentals
Traditions Spirits
Britt's Bows
Blackjack Beef Jerky
405 Mobile Boutique
Bring a lawn chair to better enjoy music by artists Woody's Rampage and The Weathermen!* Shop local vendors offering unique merchandise, body henna, and face painting. This festival has it all – so gather the entire family for a fun evening of music and food in Norman!
Beats & Bites will also be held on June 11th, July 9th and Aug. 6th. Festival attendees who want to visit the Riverwind Casino during or after Beats & Bites are welcome!*
For more information about this event, please contact Riverwind Casino at 405-322-6000.
* Pets and outside beverages are prohibited.
*Those visiting the casino floor must be 18 years or older.