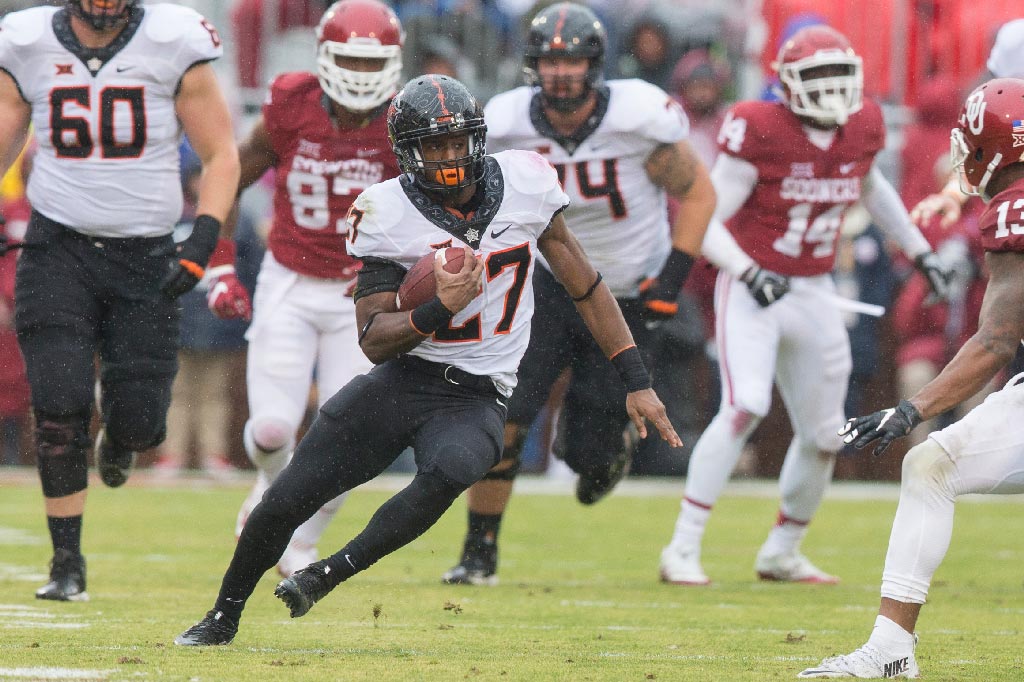 Only twice since 1999 has the Bedlam football game between the University of Oklahoma and Oklahoma State University not kicked off in late November or early December. Make that three times because the Sooners visit the Cowboys on Nov. 4 at Boone Pickens Stadium.
For many years, the Big 12 Conference title has been decided with the OSU-OU game. However, this year's contest comes just a bit over halfway through the schedule because of the reintroduction of a conference championship, Dec. 2 at AT&T Stadium in Arlington, Texas. Schedule makers did not want the Cowboys and Sooners, who often vie for the top two spots, facing each other on successive weeks late in the season.
Many think that the Bedlam Series came from the football rivalry. The name actually derived from the raucous crowds at OU-OSU wrestling duels, both in Norman and Stillwater. The noise levels and rowdiness reached levels that made the matches, in terms of decibels and hurled insults, the equivalent of the eponymous Bedlam asylum in Victorian London. Visit okstate.com or soonersports.com for tickets.