One thing we love about Oklahoma is its location, surrounded by great states that offer fun day-trips, weekend getaways and long, extended vacations. You don't have to travel far from home to enjoy quality time with your friends and family. Cross over the state line to visit our neighbors: Arkansas, Missouri, Kansas, Texas, Colorado and New Mexico. Travel a tad bit farther for the excitement that awaits in Arizona and Louisiana. In each of these states, there's something to do for every type of traveler.
The Outdoors
Slide Rock State Park 
Sedona, Ariz. Slide Rock's slippery creek bottom offers its guests a natural waterslide. Glide across a smooth, red-sandstone surface and careen over the edge down into the swimming hole below.
Big Bend National Park 
Texas Here, more than 150 miles of trails welcome outdoor enthusiasts to explore its 1,100-square-mile, 800,000-acre wilderness. River, desert and mountain habitats make up Big Bend's landscape, and hiking, bicycling, water adventures through the park's five river canyons and horseback tours that range from short, hour-long trips to multi-day camping excursions are available.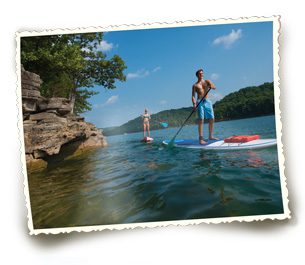 Hueco Tanks State Park & Historic Site 
El Paso, Texas Hueco Tanks' rocks entice climbers, hikers and explorers from all over the country. Whether hanging from its sheer rock faces or hiking over its bulging boulders, Heuco Tanks is a great destination for outdoor fun. Because it's such a unique environment, only 70 guests are allowed in its self-guided area at one time, and guests are required to watch a 15-minute orientation video before treking out alone.
Open Space & Mountain Parks 
Boulder, Colo. This mountainous terrain is home to more than 50 miles of bike trails, welcoming its visitors' wheels and gears for exercise and exploration. With more than 145 miles of hiking trails, escaping into silence, solitude and beautiful scenery is easy. Waters teeming with bass, bluegill and trout provide fun catches, and boulders and sheer rock walls offer exciting climbs that provide challenges for any skill level.
Beaver Lake 
Rogers, Ark. This 28,370-acre lake offers boating, skiing, fishing, swimming and camping. With more than 2,000 acres of campgrounds, Beaver Lake offers more than 650 individual campsites along its shores. Facilities include picnic sites, swimming beaches, hiking trails, boat launching ramps and amphitheaters. Get lost in adventure on the waters and shorelines of this beautiful destination.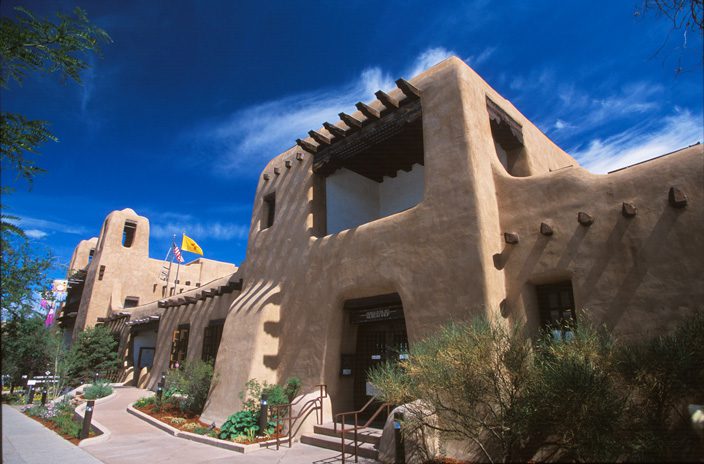 Arts & Education
Museums and Galleries
Santa Fe, N.M. Named a Top Ten International City for Art by Reuters in 2012, this quaint mountain town is a go-to destination for art and education. Uncover its rich history and art by exploring the New Mexico Museum of Art, Georgia O'Keefe Museum and Museum of Contemporary Native Arts, along with Canyon Road, downtown Lincoln Avenue and the Railyard District.
Arkansas Art Trail
Ozark Mountains, Ark. Explore these 11 sites to unearth nature, art and culture unique to Arkansas. Daylong, driving adventures take visitors across Arkansas' scenic landscape to must-see destinations: Crystal Bridges Museum of American Art, Bentonville Square, War Eagle Mill, Harrison Square and more. With the ability to hit all 11 sites in three days, this one-of-a-kind way to experience Arkansas can be accomplished on a short trip to the Ozarks.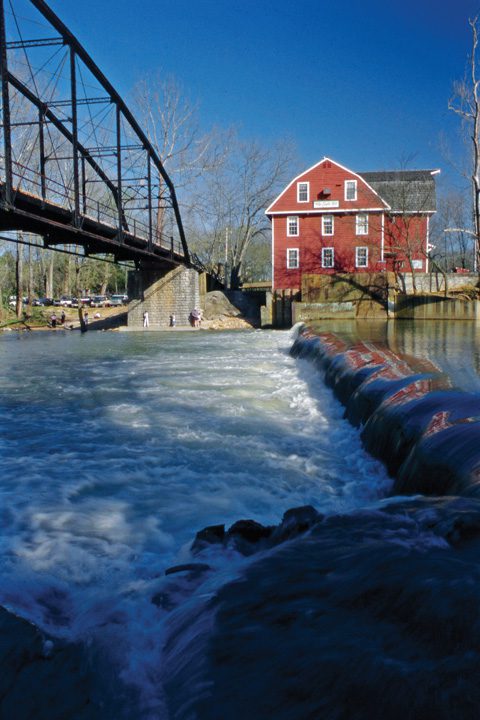 Tlaquepaque Arts and Crafts Village
Sedona, Ariz. Designed with a traditional Mexican village in mind, Tlaquepaque sits on the banks of Oak Creek. This quaint, relaxing destination is a great place to find local artisans exploring all mediums of art. Sculptures, ceramics, glass, contemporary and Southwestern fine art paintings, weavings, photography and more can be found here.
Dallas Museum of Art
Dallas, Texas Its history begins in 1903 in the Dallas Public Library where the first exhibit was held. Since, the museum has shared with its community and its visitors artists from around the world that span the last 5,000 years. 2015 marks the second year of DMA Friends, a free membership program that rolled out in partnership with the Los Angeles County Museum of Art, Denver Art Museum and Minneapolis Institute of Arts.
La Vallita: Historic Arts Village
San Antonio, Texas This block of galleries and shops has been a Historic Arts Village since 1939. With art from all over the region, stroll La Vallita's cobble stone streets and uncover oil paintings, sculptures, water-colors, metal art, rock art, textiles, copper wares, pottery, jewelry, stained glass and regional folk art.