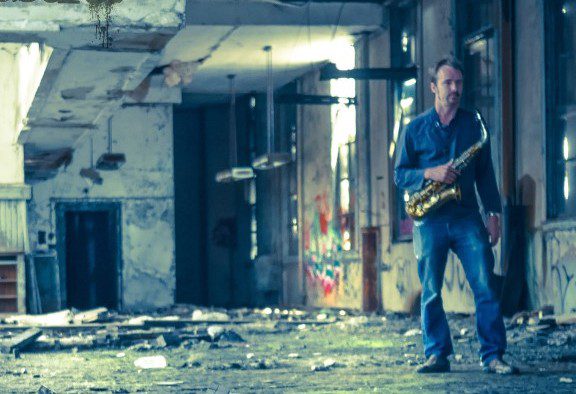 [dropcap]Back[/dropcap] in 1949 and 1950, the celebrated jazz saxophonist Charlie "Yardbird" Parker recorded a pair of albums that became the biggest sellers of his career. Done for record producer Norman Granz, these two discs – both titled Charlie Parker with Strings – surrounded the bebop pioneer with a full string section, turning him loose on a variety of pop and big-band standards like "Laura," "April in Paris" and "They Can't Take That Away from Me."
As often happens when a genre star tries something different, many jazz critics of the time weren't kind to Charlie Parker with Strings, considering the whole project a kind of sellout. With time, however, recognition has come to the discs; in 1988, they were admitted to the Grammy Hall of Fame, which honors "recordings of lasting qualitative or historic significance," according to the Grammy website (grammy.org).
At this point, you may be wondering why something about Charlie Parker is appearing in this column. After all, he wasn't an Oklahoman (although he was close – a Kansas City, Kansas native who grew up in Kansas City, Missouri). I could tell you he's here because his first extensive recording sessions, done just about a decade before Charlie Parker with Strings, came while he was with the band of pianist Jay McShann, the jazz and blues legend from Muskogee. The real reason, though, is a brand-new Parker-related CD by Clark Gibson, director of jazz studies at Northeastern State University in Tahlequah. Released on the Chicago-based Blujazz label, Bird with Strings: The Lost Arrangements features treatments of 14 songs arranged for Parker during his Charlie Parker with Strings period but never recorded.
Most of them weren't, anyway. As saxophonist Gibson notes, a few showed up later in recordings of Parker's live concerts. [pullquote]'Repetition' was one that he played in concert, and the reason we did it was because, historically, it was the most important piece of that whole project," – Clark Gibson, NSU Director of Jazz Studies[/pullquote]
"'Repetition' was one that he played in concert, and the reason we did it was because, historically, it was the most important piece of that whole [Charlie Parker with Strings] project," he explains. "It was the first piece Charlie Parker ever recorded with strings. And it stayed in his repertoire for live shows. He performed 'Stardust' live at his Rockland Palace concert [in New York, 1952], and there's a bootleg recording of that, but the sound is so bad you can't hear the arrangement. The same goes for 'Gold Rush,' which he played on that same concert. Other than those three, he never recorded any of the songs we put on the CD."
"Repetition," written by Neal Hefti (best-known to baby-boomers and nostalgia fans for composing the theme to TV's Batman), was one of the songs producer Granz wanted for a recorded collection of what Gibson describes as "a snapshot of everything happening [in New York's jazz scene] around the late '40s." In addition to Hefti, the producer hired several other top jazz figures of the time, including Parker, to record their own tunes.
"Norman Granz had rented out all the rooms in Carnegie Hall for these recording sessions," notes Gibson. "So Bird finished recording his song in one room and, as he was walking out, he heard Neal Hefti rehearsing 'Repetition' with a big band and strings.
'Repetition' had been written for no soloists, but when Bird went in and asked if he could play on it, Neal Hefti said, 'Sure.' And that's how it all started."