Black History Month is an opportunity to re-examine one's understanding of U.S. history and recognize the countless achievements Black visionaries have made. Because Oklahoma was originally Indian Territory, it has a complex and rich past unlike any other state in the nation.
"Many historians don't want to say their state's history is unique," says Larry O'Dell, historian and director of communications and development at the Oklahoma Historical Society. "But Oklahoma has a very unique African American history."
O'Dell explains that one of the factors that makes its history compelling is the way in which African American people arrived in Oklahoma. When the federal government forced the Chickasaw, Choctaw, Cherokee, Seminole and Creek tribes into Indian Territory, they brought African Americans along with them as slaves. After the Civil War, many of these former slaves received tribal allotments and created settlements of their own.
In an effort to retrace Oklahomans' heritages, the Oklahoma Historical Society will connect people with resources that can help them research their ancestry in From Tulsa to Beyond: African American Genealogy in Indian Territory and Oklahoma. Genealogist Nicka Smith leads this virtual presentation on Thursday, Feb. 10.
Later in history, during the land runs, Black people flooded to Oklahoma, seeing it as an opportunity to create their own livelihoods. Eventually, the state became home to nearly 60 all-Black communities, more than any other state in the nation, says O'Dell.
Entrepreneur Ottawa W. Gurley was one of the many hopefuls who came to Oklahoma in pursuit of the American dream. He purchased over 40 acres of land, which he sold to other African Americans. These 40 acres grew into the Historic Greenwood District, a vibrant strip of Black-owned businesses. Before the 1921 Tulsa Race Massacre, its main street buzzed with barber shops, restaurants and offices.
Tulsa's Greenwood Rising museum pays homage to the legacies of the Greenwood residents through a multimedia, fully immersive and guided experience.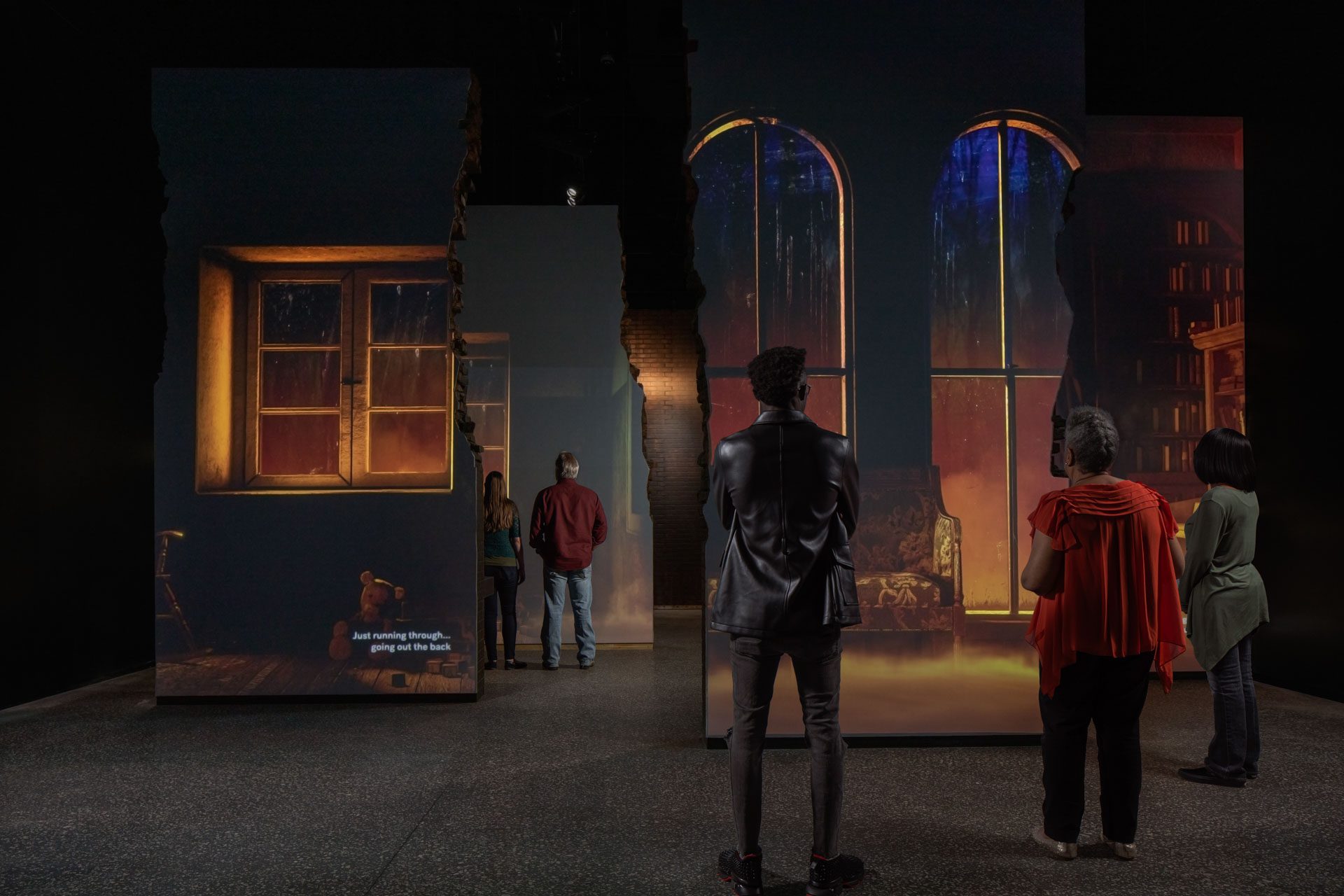 "When you go to Greenwood Rising, you're going to have an experiential encounter with history," says Hannibal Johnson, award-winning author and curator/board member at Greenwood Rising. "We paint a holistic portrait of the community."
In celebration of Black History Month, Greenwood Rising will display a hand-written letter from Martin Luther King Jr. to Tulsa local and civil rights activist John Cloman for the entire month of February. In the letter, King respectfully rejects Cloman's invitation to travel to Tulsa to rally the Black community.
Phil Armstrong, interim director at Greenwood Rising, attributes King's response to the important role that Oklahoma played in the civil rights movement.
"The start of the Tulsa civil rights movement was in the Eaton Barber Shop," he says. "Black churches, Black barber shops, beauty salons – those safe spaces [were] where Black people would gather."
Instead, Martin Luther King Jr. traveled to Oklahoma City, where he spoke at the Calvary Baptist Church in 1960. Around this time, Clara Luper and other Black leaders were staging peaceful sit-ins throughout the city and paving the way for integration at the University of Oklahoma.
On Saturday, Feb. 5, the Oklahoma Historical Society explores the impact of sit-ins during its screening of Seizing Justice: The Greensboro 4 at the Oklahoma History Center. The event concludes with a panel discussion.
To learn more the Oklahoma Historical Society's upcoming events, go to okhistory.org/blackhistory.
"Oklahoma itself was a bastion of civil rights for high achieving; African Americans who were in business [and] who did significant things in the community," says Armstrong. "It just hasn't been talked about in our history books."