Oklahoma's Most Popular Cocktails
We asked bartenders two questions: What's the most popular standard drink ordered at your bar, and what's the most popular craft cocktail?
Standard drink: Definitely an Old Fashioned, a vodka soda, a dirty martini, or just a good bourbon on an ice ball
Craft cocktail: A Hike in the Pines. (Psst … the recipe is on page 30!)
Standard drink: Espresso martini
Craft cocktail: Disco Nap – a margarita made with blackberries and sage simple syrup
Standard drink: Manhattan
Craft cocktail: Tobacco Old Fashioned – made with rum, sugar and tobacco bitters
Standard drink: Tito's and soda
Craft cocktail: Vallarta Colada – cream of coconut, honey, lime, blended white rum and overproof Jamaican rum, served in a coconut
Standard drink: Mai Tai
Craft cocktail: Saturn – made with gin, falernum, passion fruit, orgeat and lemon
---
Atop the Trends
One things for certain – people are still drinking in 2022. But a few trends have emerged as of late, so keep your eyes peeled for these:
Lower ABV content:
While people are still happy to imbibe, they're looking for lower alcohol by volume (ABV) in their drinks. Perhaps we're getting a bit sick of hangovers?
Canned cocktails:
If you've made a sojourn to the grocery or liquor store in the last year, you've probably noticed just about every cocktail can now be found in a can. Vodka tonic, Paloma, Old Fashioned, you name it.
Healthy drinks:
Perhaps it's the excitement of a new year, but people are looking to incorporate more fruits and veggies into their drinks, along with base liquids like kombucha and even vegan cocktail options.
CBD-infused drinks:
From mocktail tonics with CBD to hemp-infused seltzers, a bit of green could be making its way into your neighborhood bar soon enough.
---
The Skills to Tend Bar
From being quick with numbers to having a strong physique, being a bartender isn't for the faint of heart. Here are a few personality traits, plus hard and soft skills, you'll need for a life behind bars.
Friendly but firm: Being a bartender means straddling a fine line: Welcoming, but not so nice you can't exit a conversation swiftly. Chummy, but not enough to overserve a rowdy guest.
Multi-tasker: You'll often have four people making intense eye-contact with you to get in a drink order … while you're already handling four drink tickets. If you work at a place with food, you'll have to keep an eye on the kitchen for bar orders, all while making conversation, ensuring your drinks are poured correctly, keeping tabs on the ice and kegs, yelling over the music and tabbing people out as they're ready to leave. Stressed yet?
Ability to eyeball/measure drinks: This one might take a bit of time, but it's important not to under- or overserve your customers with the wrong pour of their spirit.
Sturdy: On a busy night, you'll be hard-pressed to find a moment to sit down. Bartenders need to be fit to some degree – able to move around, bend down, reach up and engage their stamina to stay upright and moving for long shifts.
Good memory: You're on the way to put a drink order in when another patron stops you to ask for a round of shots. Then someone else wants an appetizer. Oh, and you have two drinks half-way made sitting on the bar. Keeping a sharp mind is essential.
Good with math: You don't have the time to count on your fingers when you're making someone's change on a Friday evening.
Dexterous: Ever seen a bartender holding four drinks in two hands? How about a waiter carrying a tray with drinks filled to the brim? A steady set of hands is essential behind the bar.
---
Distilleries Are In
Bars and breweries in Oklahoma abound and continue to grow. But the state is also home to a variety of distilleries, which create a bevy of distilled spirits right here at home.
The following is a listing of several, what they make and where you can find them.
Oklahoma
Distilling Company
Tulsa and soon-to-open in OKC
Offerings: Vodka, gin, cider, sparkling wine, whiskey, bourbon, soju, amaro, rum, orange liqueur, and a blanco agave spirit
okdistilling.com
Guthrie
Offerings: Vodka (Prairie Wolf Spirits and Garden Club), bourbon (Same Old Moses), and gin (Garden Club)
wanderfolkspirits.com
Tulsa
Offerings: Whiskey, bourbon, vodka and moonshine
redforkdistilleryok.com
Moore
Offerings: Whiskey, rum, bourbon and rye
leadslingerswhiskey.com
OKC
Offerings: Vodka
successvodka.com
Boynton
Offerings: Whiskey
canecreekdistillery.com
Stillwater
Offerings: Whiskey
territorydistilling.com
By the Liquor
There are six types of liquor – brandy, gin, rum, tequila, vodka and whiskey. Aside from their coloring and taste, you may not know much about these distilled spirits and their differences. We present a small breakdown of each:
– Distilled from: Grapes and other fruits, including apples, cherries and peaches
– Tastes like: Fruity or burnt wine
– Popular drinks made with brandy: Sidecar; Brandy Alexander; French Connection
– Distilled from: Grains, like corn and barley, combined with botanicals
– Tastes like: Dry pine and herbs
– Popular drinks made with gin: Martini; Gimlet; Negroni
– Distilled from: Sugar, either sugar cane or molasses
– Tastes like: Sweet, toasted sugar
– Popular drinks made with rum: Pina Colada; Daquiri; Mai Tai
– Distilled from: Fermented juices of the agave plant
– Tastes like: Sweet, spicy and vegetal
– Popular drinks made with tequila: Margarita; Paloma; Ranch Water; Tequila Sunrise
– Fast facts: There are a variety of tequila types, like blanco, reposado and anejo, along with other agave spirits including mezcal and pulque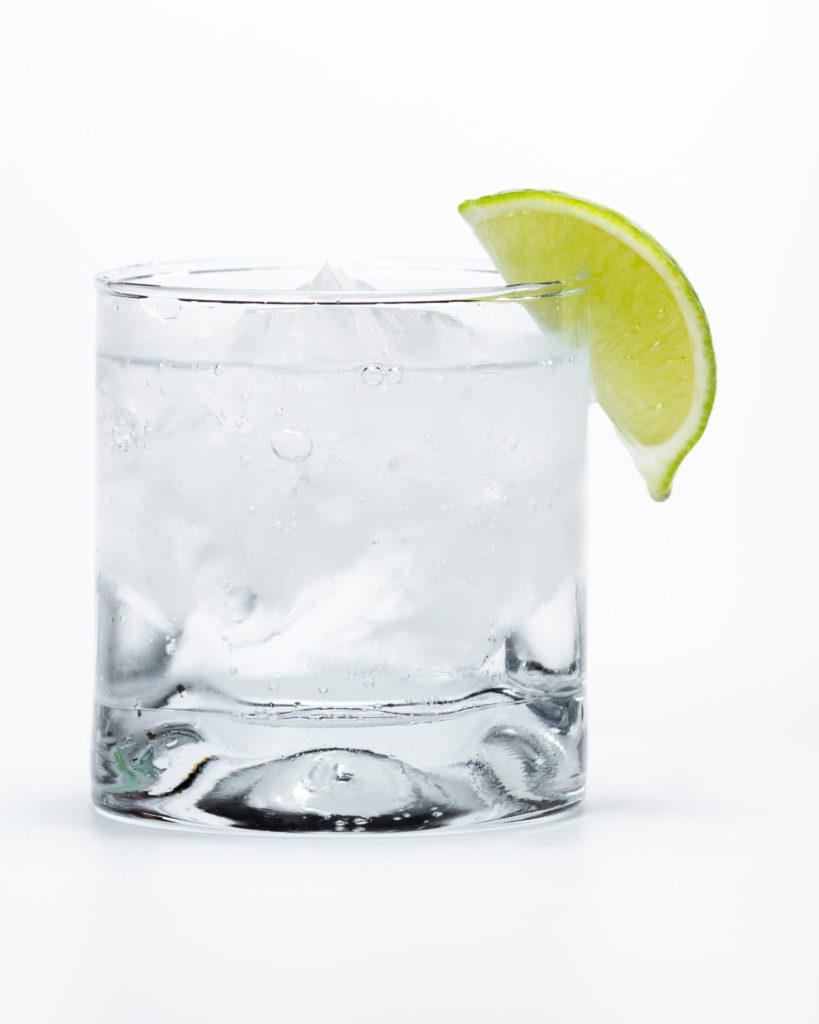 – Distilled from: Lots of things, including potatoes, corn, wheat and even beets
– Tastes like: Not much, apart from neutral alcohol – which makes it great for mixing
– Popular drinks made with vodka: Bloody Mary; Cosmopolitan; Screwdriver; Moscow Mule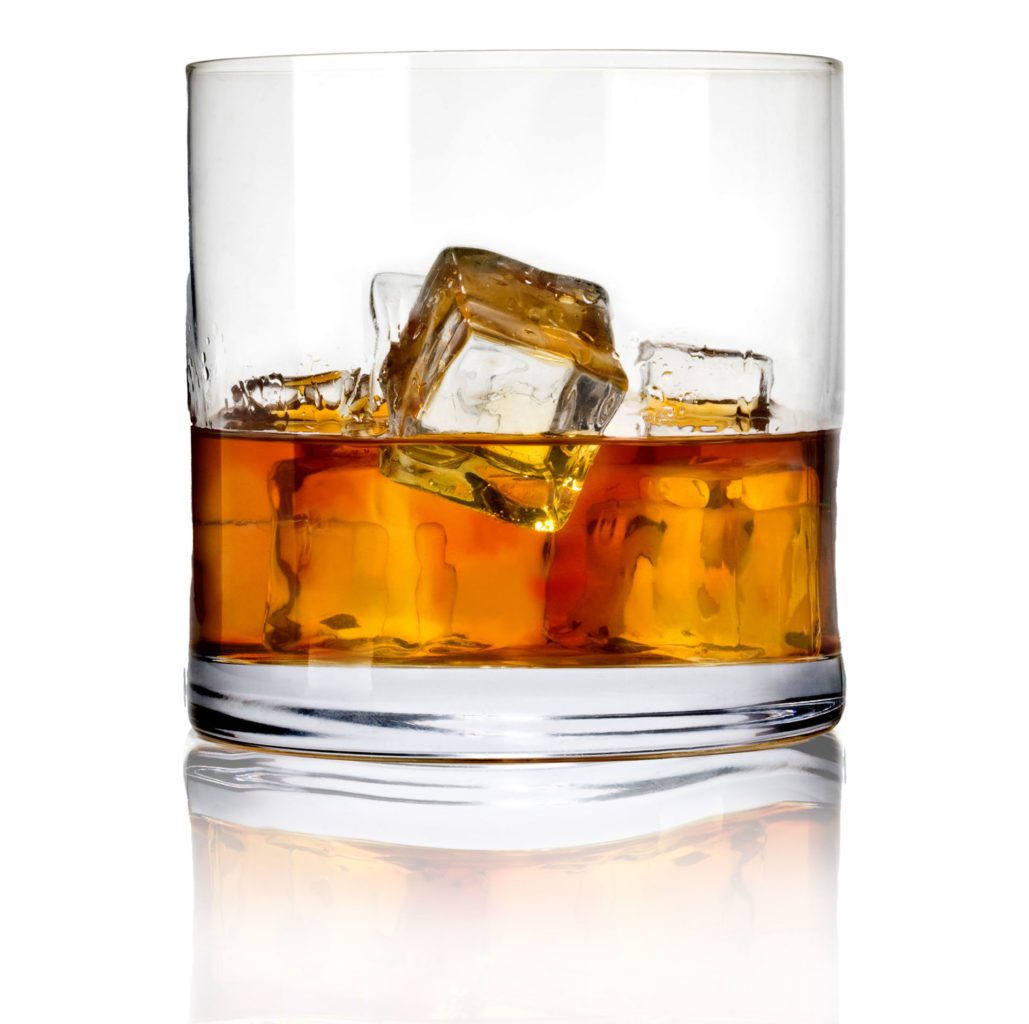 – Distilled from: Malted grains, like rye and barley, typically aged in wooden casks
– Tastes like: Distinct by style, but typically roasted and malted grain
– Popular drinks made with whiskey: Old Fashioned; Whiskey Sour; Mint Julep
– Fast facts: Bourbon, plus Irish, Rye and Scotch whisky, are all styles of this distilled spirit
Recipe Corner
A Hike in the Pines
Summit Club, Tulsa
2 oz. Gin
½ oz. St. Germaine
½ oz. Lime
¼ oz. Ginger syrup
1 dash Cardamom bitters
Top with Prosecco
"This is a cocktail I came up with when I started here about 5 years ago," says Sarah Elliot, Summit's lead bartender. "It has become a Summit staple."
Cin Cin Martini
The Jones Assembly, OKC
2 oz. Malfy gin
2 oz. Bombay Sapphire East gin
2 oz. Barbadillo Fino sherry
1.5 oz. Italicus Bergamot liqueur
.5 oz. Genepy Le Chamois
4 dashes Regan's orange bitters
Combine all ingredients into a sealable 12 oz. glass bottle, store in freezer until cold and ready to serve.
"We wanted to create a dry martini that was complex in flavor, yet approachable enough that someone would want to drink it straight out of the freezer at home," says Charles Freidrichs, Jones' principal bartender. "This martini can be ordered as a single or 'to share.'"
Night Shift
Hodges Bend, Tulsa
Created by Nick Shaw at the Minnesota location
1 oz. Gin
.5 oz. Aquavit (made in house)
.5 oz. Pineapple amaro (Heirloom)
.25 oz. Falernum
.25 oz. Rich simple syrup
.75 oz. Lemon juice
2 dashes Tropical bitters
Hopped water (Lagunitas) to top
Add ingredients to a shaker, then shake and double strain over ice in a Collins glass. Top with hopped water and garnish with 2 pineapple leaves.
Smooth Operator
Frida Southwest, OKC
1.5 oz. Old Overhold rye
.5 oz. Rossa amara
.75 oz. Spiced grenadine
.75 oz. Fresh lemon
3 dashes Angostura bitters
2 dashes Apple bitters
"I wanted to do a take on the classic Scofflaw cocktail but with a fun, seasonal twist," says Zac Speegle, bartender at Frida. "We make a spiced grenadine in-house by infusing pomegranate juice with cinnamon, clove and cardamom, and sweeten it with maple syrup. Vermouth is replaced with a blood orange amaro from Sicily called amara that adds a citrus, herbaceous depth and Old Overhold rye rounds out the drink. For a whimsical spin, the cocktail is made into a clarified milk punch that lends a silky, rich mouth feel, and a bit of deception to the final product."
Midwinter Spritz
Lowood Modern Woodfire, Tulsa
.5 oz. Grapefruit juice
.5 oz. Rossa Amara liqueur
1 oz. Punt e Mes
Build in wine glass, add ice to the top, top with Cocchi Brachetto d'Acqui.
Garnish with a slice of grapefruit and a sprig of rosemary.
"The Midwinter Spritz was inspired by Chris Ciesiel, the owner of the bar The Campground in Kansas City," says Nate Young, bartender at Lowood. "Spritzs are usually reserved for warmer temperatures, but I wanted to do something that is a low alcohol spritz but that had winter flavors."
Try Something New
Sidecar Barley and Wine Bar, Tulsa
Atop the new Cherry Street Plaza, Sidecar (which also has locations in OKC and Jenks), offers stunning views and ample booze.
sdcrbar.com
Sleek and luxurious, Metro 623 combines delicious bites and luxurious digs for a great date night spot.
metro623lounge.com
Finally reopened in November of last year, the Drake brings high-quality seafood and any cocktail you can imagine.
thedrakeokc.com
Know the Facts
The Centers for Disease Control and Prevention released a data brief in 2020 that gives insight into Americans and their drinking habits.
According to its study, two-thirds (66.3%) of adults aged 18 and over consumed alcohol in 2018. Among those adults aged 18 and over, 5.1% engaged in heavy drinking – which the CDC defines as "consumption of an average of more than 14 alcoholic drinks per week for men or more than 7 drinks per week for women." 15.5% engaged in moderate drinking, 45.7% engaged in light drinking, and 33.7% did not consume alcohol at all.
The CDC sites long-term health risks of excessive alcohol use as high blood pressure, heart disease, liver disease, stroke, learning and memory problems, weakening of the immune system, and a variety of other risks. Suffice it to say: drink responsibly!