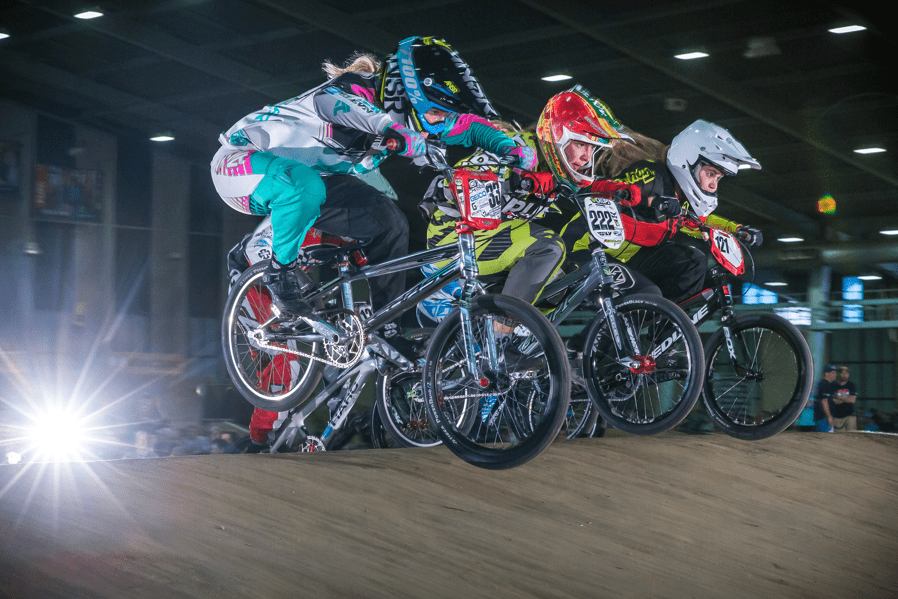 November 25 through 27 at River Spirit Expo
The BMX Grand Nationals come to Tulsa on Friday, where competitors will race on a 1,100-foot-long course, filled with obstacles of varying degrees of difficulty. Since BMX has become a uniquely family-oriented sport, one can often see three generations of a family racing on the course during different events!
The competition runs through Sunday evening. Visit usabmx.com for scheduling and more information.