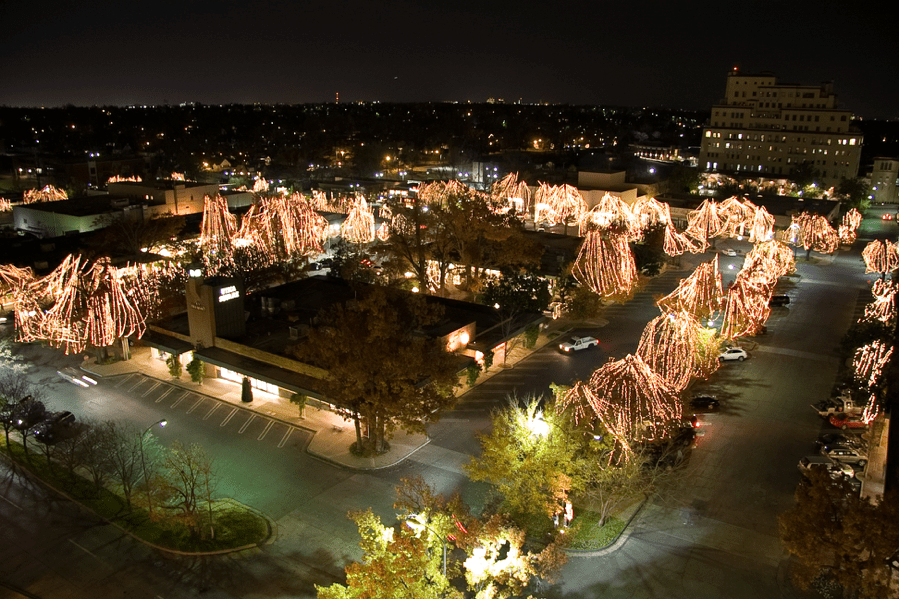 November 24 at Utica Square
[dropcap]Put[/dropcap] away the turkey, bundle up the kids and head over to Utica Square. For over 40 years, Lights On has evoked the holiday spirit in all who attend. Sip on some hot chocolate as you sing your favorite holiday carols. And for the little ones, Santa Claus will be there to conduct the final countdown when over 700,000 lights, adorning 175 trees, light up the evening sky. This Thanksgiving, make a Tulsa tradition a family tradition at Utica Square.
The event begins at 6:30 p.m. on Thanksgiving Day. For details, visit uticasquare.com.