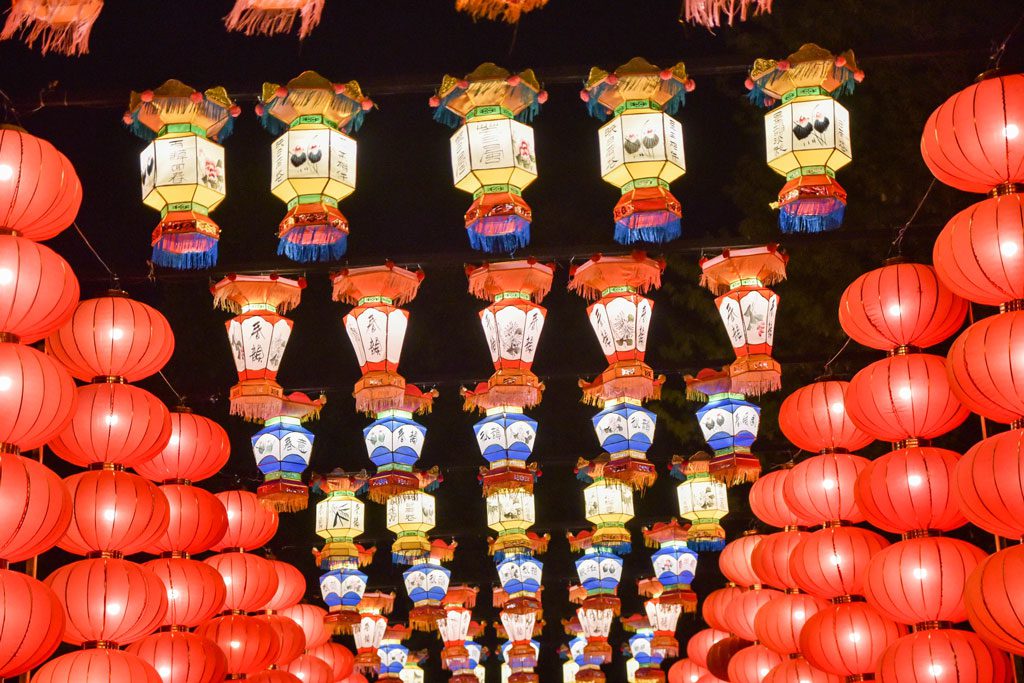 The Lantern Festival, marking the 15th day of the first Chinese lunar month, traditionally ends the culture's New Year period. Families have enjoyed lanterns, traditional lantern riddles, eating tangyuan or yuanxiao (spherical dessert dumplings in soup), and lion and dragon dances as part of this holiday for more than 2,000 years.
The Tulsa Lantern Light Show, held at River West Festival Park through Jan. 14, replicates this traditional celebration with offerings of delectable Chinese food, "lion" and "dragon" rides, fireworks and the Forbidden City Maze.
Live entertainment, including Chinese acrobats, and lantern making are also part of the sights and sounds of the traveling event. Activities for children abound, including mining for emeralds, face painting and miniature golf.
The lanterns, however, are the must-see attraction – enormous, glowing spectacles custom-built by Chinese artisans. Each lantern takes four weeks and a team of seven to complete, according to Tulsa Lantern Light Festival's website. The lanterns are made from hundreds of pieces of silky cloth and can measure up to 30 feet high and 300 feet long.
Designs include everything from holidays and architecture around the world to creatures of the land and sea. As a special nod to Tulsa, this festival features a glowing Golden Driller.
Show hours are 5-10 p.m. each Thursday and Sunday, and 5-11 p.m. each Friday and Saturday.
Tickets are $20 for adults and $16 for children ages 3-12 ($12 on Thursdays). The festival has VIP packages and military, group and senior citizen discounts. Activities and food are not included in the ticket prices.
To avoid lines, the Tulsa Lantern Light Festival recommends buying tickets online at lanternlightfestival.com/tulsa.