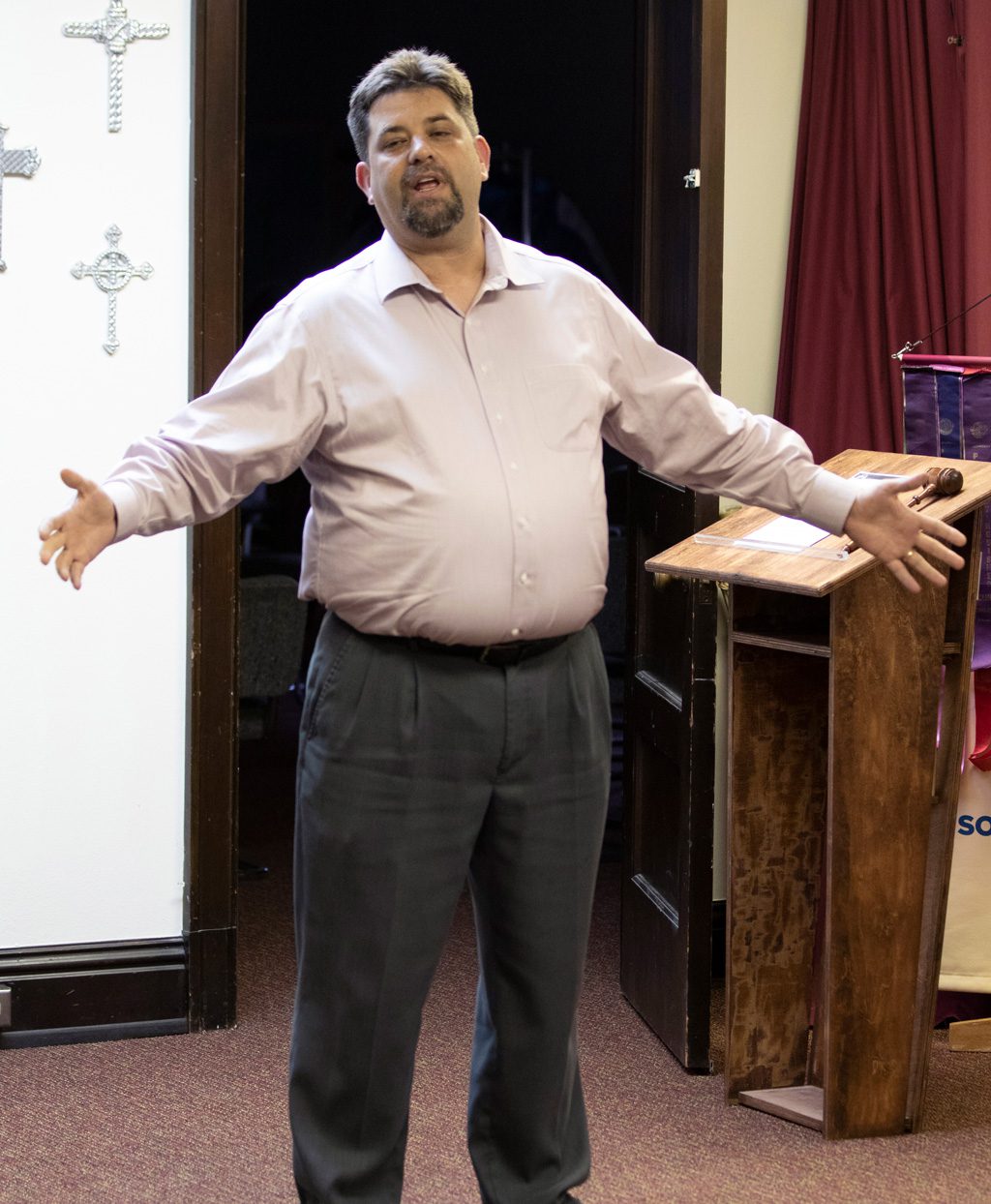 Communication and leadership skills are just the beginning of what you get out of Toastmasters International.
The organization helps its members improve their speaking skills, but attendees gain much more than that, according to Darlene Jordan, club growth director of District 16 (Oklahoma) Toastmasters.
"Toastmasters has given me a confidence and a deep value and worth of who I am," she says. "We improve our daily communication with family, co-workers and the community. We all learn leadership skills, listening skills, evaluation skills, conducting productive meetings and teamwork."
The organization, unofficially started in 1905 by Ralph C. Smedley in Bloomington, Illinois, is named for a person giving toasts at banquets and other occasions. Since its inception, the group has grown to more than 352,000 participants in 16,400 clubs in 141 countries. Oklahoma has more than 90 clubs and 2,000 members meeting in libraries, churches, schools and restaurants.
Every member's journey begins with a speech. Members learn to tell their stories, listen to each other and answer questions, as well as plan and lead. Each club hosts a weekly meeting where participants take turns speaking and serving as general evaluator, grammarian or timekeeper. The average club has 15-30 members. By regularly giving speeches, receiving feedback, leading teams and guiding others in a supportive atmosphere, members emerge as leaders.
Rob Trotter, treasurer for Sooner Toastmasters and president of Chickasaw Nation Industries Toastmasters, concurs that the group is about more than just giving speeches.
"I don't say it lightly or flippantly when I say that Toastmasters has changed my life," he says. "I gained confidence I didn't know I needed, improved in honing my thoughts in more impactful and meaningful comments at work and home, and developed a better sense of interacting with people in public, such as networking events or even at a line in a grocery store or elevator.
"I call Toastmasters my 'weekly shot of self-esteem' and plan to be a Toastmaster for life, no matter what success I find. It will always be there helping me improve."
Trotter says another positive element about Toastmasters is that it's a "great place to fail" and he keeps that in mind when preparing a speech, presentation or meeting.
"If I mess up in Toastmasters, no money is lost, no one gets hurt and I only get embarrassed if I let myself get embarrassed, because everyone is there for the same reason and understands we are there to make mistakes," he says.
Anyone 18 years or older can join Toastmasters. Processing fees and membership dues vary from club to club. There is a youth leadership program for those under 18.
To find a club or get more information, visit toastmasters.org.