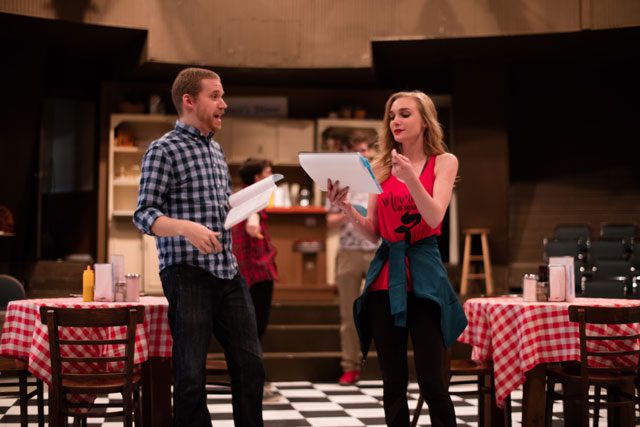 [dropcap]It[/dropcap]'s a popular notion in American history that the Puritans fled England to escape religious persecution. While the story has a grain of truth, the full reasons they were driven from their country are much more sinister.
While in power, they murdered a king, outlawed dancing, canceled Christmas and – most dastardly of all – closed the theaters.
Lucky for us today, theater is alive and well in the New World. And few places have more dedication to the arts than Oklahoma's collection of community theaters.
"In my opinion, community theater is our national theater," says Sara Phoenix, artistic director of Theatre Tulsa. "It really doesn't exist in the same varied forms in any other place in the world. It is an American treasure. And in the American spirit, community theater is all sorts of things. It's small clubs of all-volunteer groups producing in theaters or community centers in towns across the country, all the way to large civic theaters doing work that rivals anything you see on Broadway. It's the heart in it that makes the difference."
Since 1969, the Oklahoma Community Theatre Association has served amateurs, students, theaters and professionals with resources, educational events and opportunities to connect with others in Oklahoma's flourishing theatre community. Over the decades, the organization has grown from 16 theaters and 30 individuals to 32 theaters and more than 100 members, as well as youth members and university theaters. The work of OCTA and Oklahoma's theaters is invaluable to the state, says Sally Barnes, the association's treasurer and past president.
"Research has shown that communities that invest in the arts reap the additional benefits of jobs, economic growth and a quality of life that positions those communities to compete in a 21st-century creative economy," she says.
Chuck Tweed, production director of Oklahoma City's Jewel Box Theatre since the 1970s, calls himself "a perfect example of the old adage 'Find a job you like, and you'll never work a day in your life.'" Tweed agrees with Barnes that theater and the arts are essential to communities.
"Oklahoma needs the arts – badly," he says. "We entertain, teach life lessons, make you laugh and cry, and let you come into the lives of characters who affect you.… It is only my opinion, but, without the arts, we cannot grow to our full capacity. They feed us."
Tweed says one of the best parts about participating in community theater is the connection forged with others.
"The actors form a family bond with other actors that last forever," he says. "You work with them again at other theaters, see their shows and support each other through good and bad times."
Joanie Elmore, managing director of Theatre Bartlesville, says the importance of community theater cannot be overstated.
"Community theater has a huge impact on all the actors and volunteers that participate, and the impact on the audiences is almost immeasurable," she says. "Creative skills are learned and performed, new skills are acquired, camaraderie and community spirit are experienced, and large opportunities for personal and community growth are facilitated. The show themes deeply affect the audiences and the participants and can change the fabric of the society that they are presented in. Some communities are never the same after certain shows because, with community theater, new heights and depths within the community itself can be reached with theatrical expressions of culture."
Elmore says those who want to become involved in community theater need the "heart of a volunteer"– a true commitment of time and spirit. Tweed has a different warning for aspiring thespians.
"It is addicting! You will never fall out of love with theater," he says. "To give to an audience every performance is so rewarding. Not from an ego experience, but that you made a group of people laugh/cry/think/reflect on themselves and life.
"I would just like to encourage people to take the risk of getting involved. It could change your life!"
And as William Shakespeare wrote, "Nothing will come of nothing."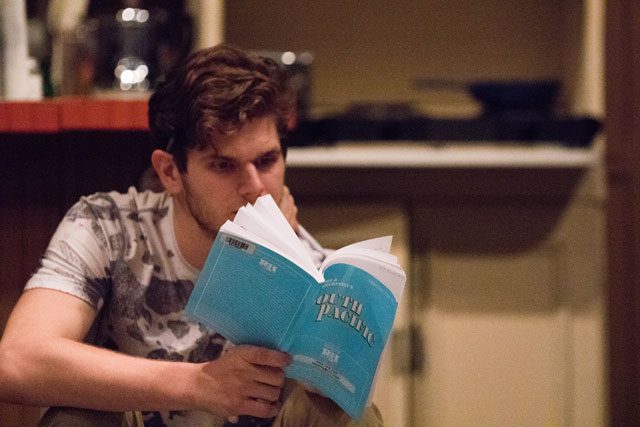 Perchance to Dream
For many who fantasize of treading the boards, just the thought of taking steps toward the stage can be daunting.
In addition to spending decades nurturing the confidence and skills of young artists as a debate and drama teacher at Norman High School, Betsy Ballard has been involved in every aspect of Norman's community theater scene since the 1980s. If you're nervous about getting involved, she says, go slow.
"Get on the lowest levels you can bear," Ballard says. "Go sell tickets. Work the concession stand. Get in on the edges."
And if you're not scared? Ballard encourages neophytes to find every audition and just go.
"There is a group someplace that needs what you've got," she says. "You've just go to find them. There are all types of productions, all types of gifts."
And if you can't find it?
"Make it," Ballard says. "Make it and they will come."