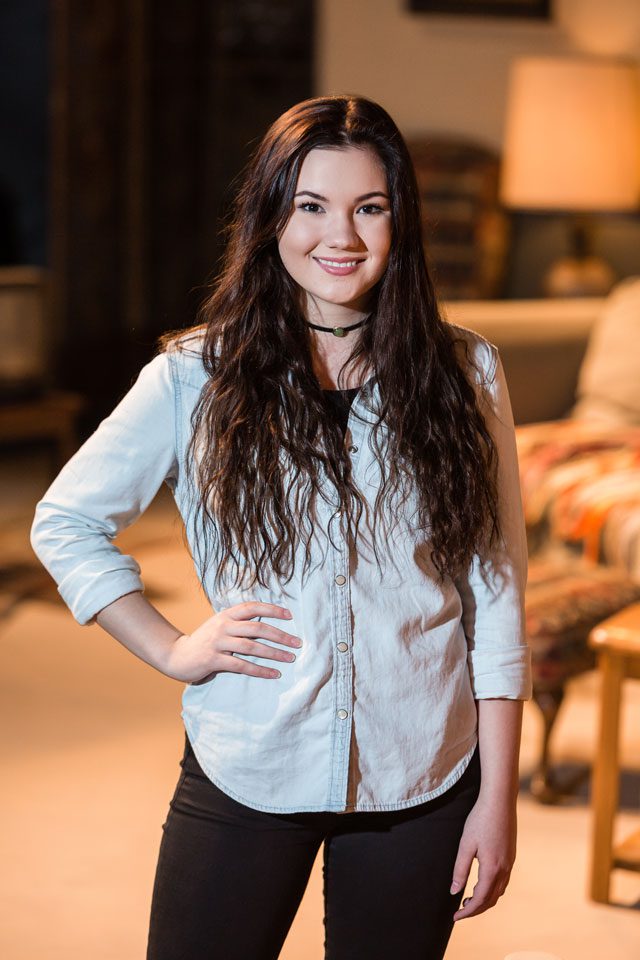 [dropcap]Haley[/dropcap] Grace Clark has a trait that many – especially The Bard – would extol but that worked against her in an important competition a year ago.
Instead of rejecting this "problem" – looking too young to depict older characters – Clark embraced it and earned a spot in this month's National Shakespeare Competition at New York's Lincoln Center.
Clark, a 17-year-old senior at Tulsa Edison High School, represents Oklahoma when she performs a monologue from The Tempest at the April 30-May 2 contest. (The event usually happens around April 23, the probable birthday/definite death date of William Shakespeare, but scheduling conflicts arose.)
With Miranda, a teen who awkwardly, excitedly, red-facedly falls in love with Ferdinand, Clark has a role that matches her youth. Amber Harrington, Clark's drama teacher and mentor, picked the part shortly after the 2016 state competition, where Clark didn't finish as highly as she wanted.
"She played Lady Anne from Richard III last year," Harrington says. "That's an old lady, which is difficult for one so young to pull off."
Clark trusted Harrington; she has been in the Edison drama program since she was a freshman and knows Harrington challenges her for all the right reasons.
"I have to let my ego go all the time with her," Clark says. "She wants the best out of me. Her feedback is very honest. My goal is to get to the point where she just smiles and nods."
For Clark and Harrington, victory was especially sweet but for different reasons. In her 17th year of teaching drama – all at Edison – Harrington takes her third state winner to nationals (Cara Cox in 2007 and Anna Richards in 2011), a remarkable feat considering "that I didn't know what I was doing my first couple of years."
Clark's best friend, Chris Millham, finished second, and she was still celebrating with him when her name was called as the winner.
"It was surreal," Clark says. "He's not into Shakespeare as much as I am, so he was really happy that I won, and I was ecstatic with how well he did."
Competitors also have to enact one of Shakespeare's 154 sonnets; Clark's is No. 90 ("Then hate me when thou wilt"), 14 iambic pentameter lines of breakup hell.
"I wanted something to counter my comic monologue," Clark says. "In doing it, you have to be miserable, but not mopey or whiney because that doesn't work. At the end, it switches from sadness to anger. I try to make the other person feel bad. I really bring out the guilt."
Both Harrington and Clark draw inspiration from The Bard.
"You can read Shakespeare and not get it," Clark says, "but performing it gives meaning and understanding."
Harrington has obviously had an influence: "I have students doing 20-line monologues by the time they're sophomores," she says. "I get Shakespeare's words in their mouths and they learn to love it because they're standing up and acting it out. That's what Shakespeare meant with his plays. He didn't write them to just be read."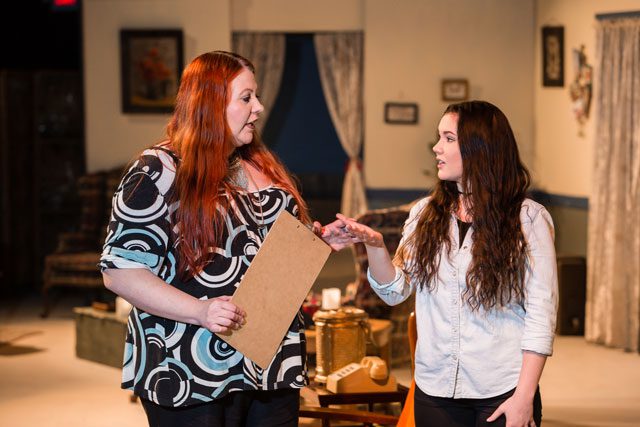 A Difficult Act
Performing a Shakespearean monologue, under rules by the English-Speaking Union of the United States, is difficult. A monologue, as opposed to a soliloquy, is spoken to characters onstage, but the lone contestant has to create the illusion of having others there with her or him. Plus, rules dictate zero costumes, props and British accents. In essence, it's pure acting: the performer and Shakespeare's words.