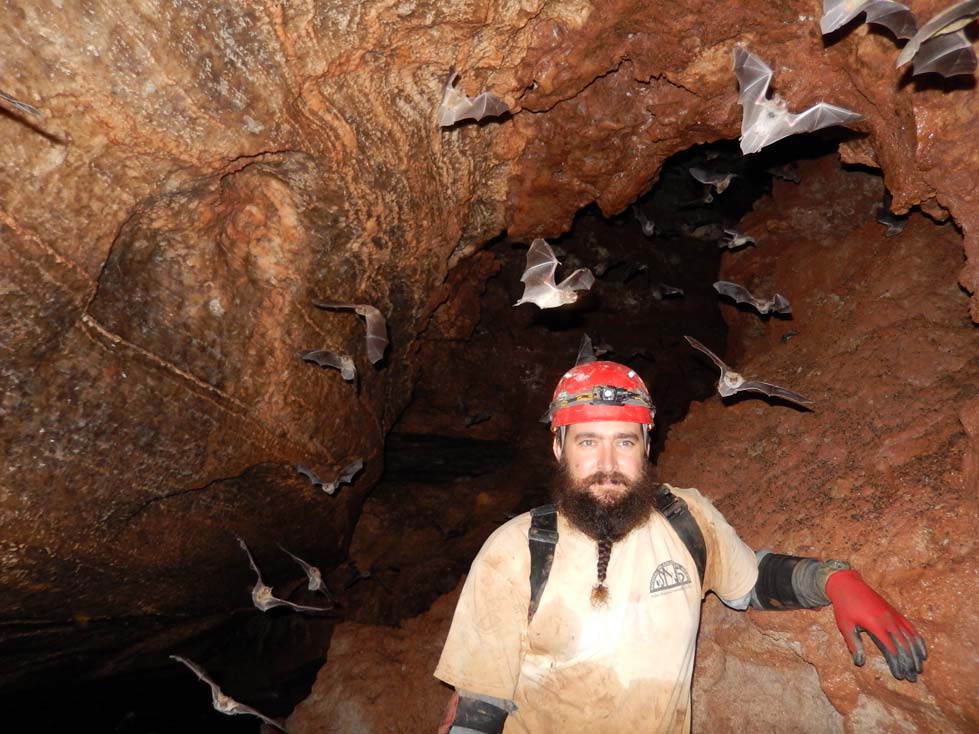 As summer temperatures rise, many Oklahomans head for lakes, rivers and creeks to cool off, but there is another way to get cool – spelunking.
This recreational activity of exploring caves and caverns is also commonly referred to as caving. Fascinating worlds await you underground.
The National Speleological Society sponsors more than 200 clubs known as grottos, which organize training and excursions that emphasize cave conservation, says Ken Lyon, treasurer of the Tulsa Regional Oklahoma Grotto.
He adds that caving, like other outdoor sports, can be safe and family-friendly when educated, prepared participants approach the activity with safety and seriousness.
"Cavers come from all walks of life," says Chris Cearley, chair of the Tulsa grotto. "I am hard-pressed to imagine a more diverse group."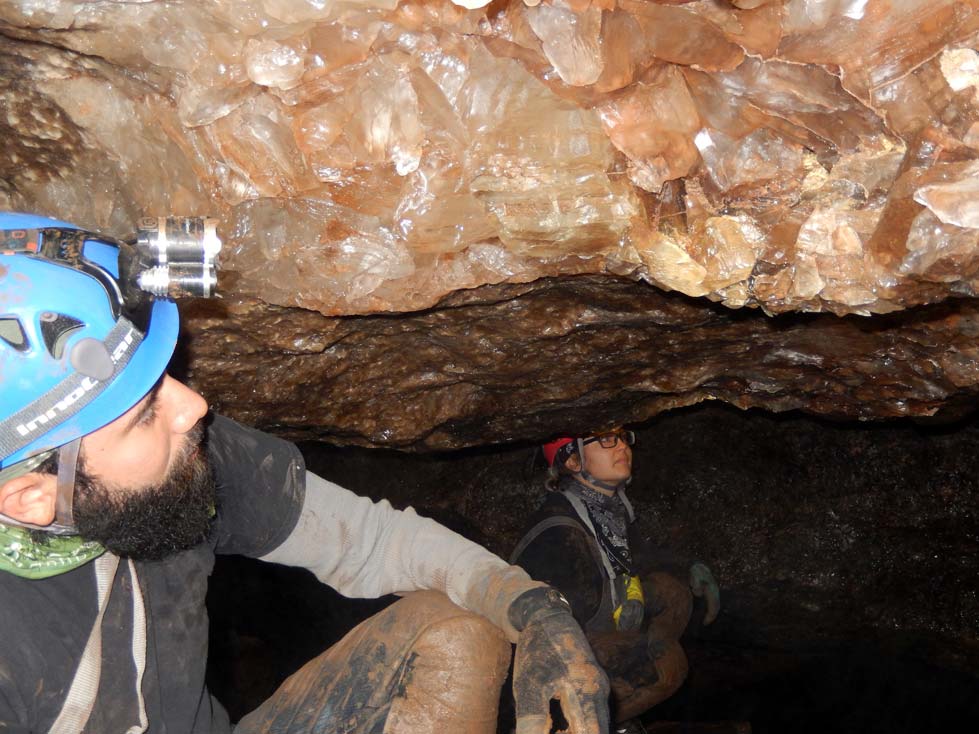 Cearley got his start in caving more than 20 years ago when friends and family invited him on a trip.
However, you need to consider several factors before loading the family into the minivan and heading to the nearest cave.
For instance, Cearly and Lyon suggest linking up with a caving group or grotto for an outing because novices should never try to go it alone. Seasoned cavers always put safety first. Cearly's best advice is "to be patient and pay attention to the little lessons experienced cavers share with you."
Spelunking can reveal interesting rock formations, streams, waterfalls, canyons, bats and unusual fish, but if anyone in the family is claustrophobic, or afraid of heights, darkness or bugs, this sport might not be a good choice.
"I personally did not think that I was claustrophobic; however, in the right circumstances, I am uncomfortable," Lyon says. "For example, if I have been crawling in a very tight space and become hot from the physical exertion, I start to become claustrophobic.
"However, I know that all I have to do is to get to a place where I can sit up and cool off and I will be just fine."
People also need to be relatively fit.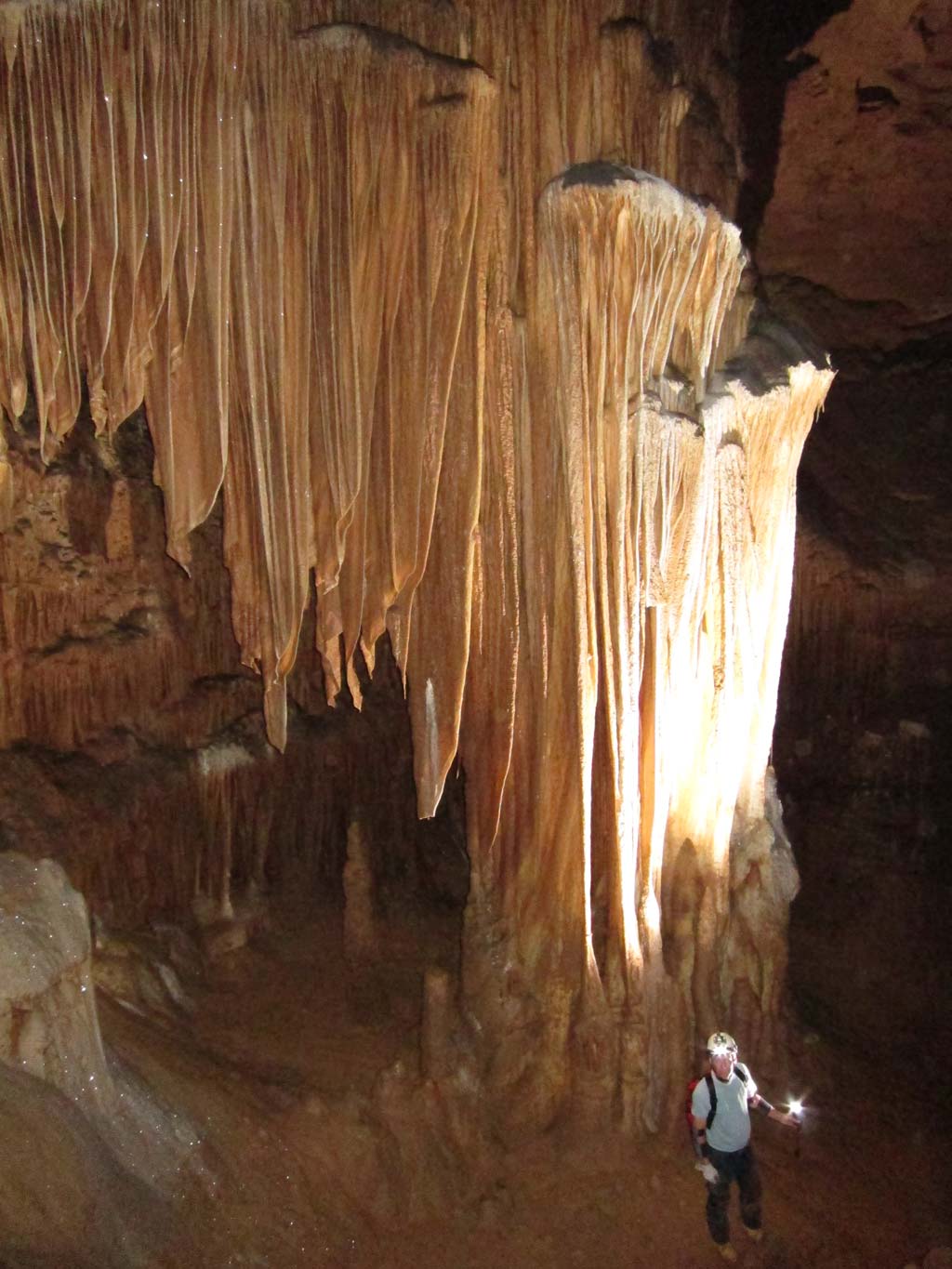 "If you are not in shape, you probably will not enjoy the experience. But if you are just starting out, caving will definitely get you in shape," Lyon says. "Having a great time with friends, exploring a new cave, seeing pristine cave formations (stalagmites, stalactites, flow stone), exploring new passages where you are possibly the first person to ever be there, while overcoming the physical challenge of having to climb, crawl and exert yourself in the underground environment are just a few reasons to think about getting started."
Spelunking can also foster a love of conserving nature. Caves and caverns are fragile environments protected by state and federal laws; formations are not to be broken or taken for souvenirs, and areas should not be vandalized or littered, Lyon says.
Bats should be left alone because some are endangered. Oklahoma bats are also threatened by white-nose syndrome, a deadly fungal disease, Lyon says. White-nose syndrome is transmitted primarily from bat to bat, but scientists say humans could inadvertently carry the fungus from cave to cave on their clothing and gear.
According to the speleological society's website, maintaining the health and integrity of underground ecosystems helps to sustain associated ecosystems. Caves play a vital role in human health and welfare. Accumulations of cave pollutants can upset underground aquifers that supply drinking water. Cleanups and restorations help to preserve these special places for future generations of cavers and cave-adapted species.
"Our club works closely with the Nature Conservancy, the state of Oklahoma, and the U.S. Department of Fish and Wildlife to protect Oklahoma caves, map our caves and help clean them," Lyon says.
Cearly adds: "Oklahoma has a variety of caves that are spectacular in many different ways. Some have large, well-decorated rooms; others have amazing wildlife. Still others are challenging in the way only a three dimensional maze can be."
Some spelunking delights on public land that are oft-visited include Wagon Wheel and Crystal caves at Turner Falls Park in Davis; Alabaster Caverns State Park, which has guided tours, near Freedom; and Robbers Cave State Park near Wilburton.