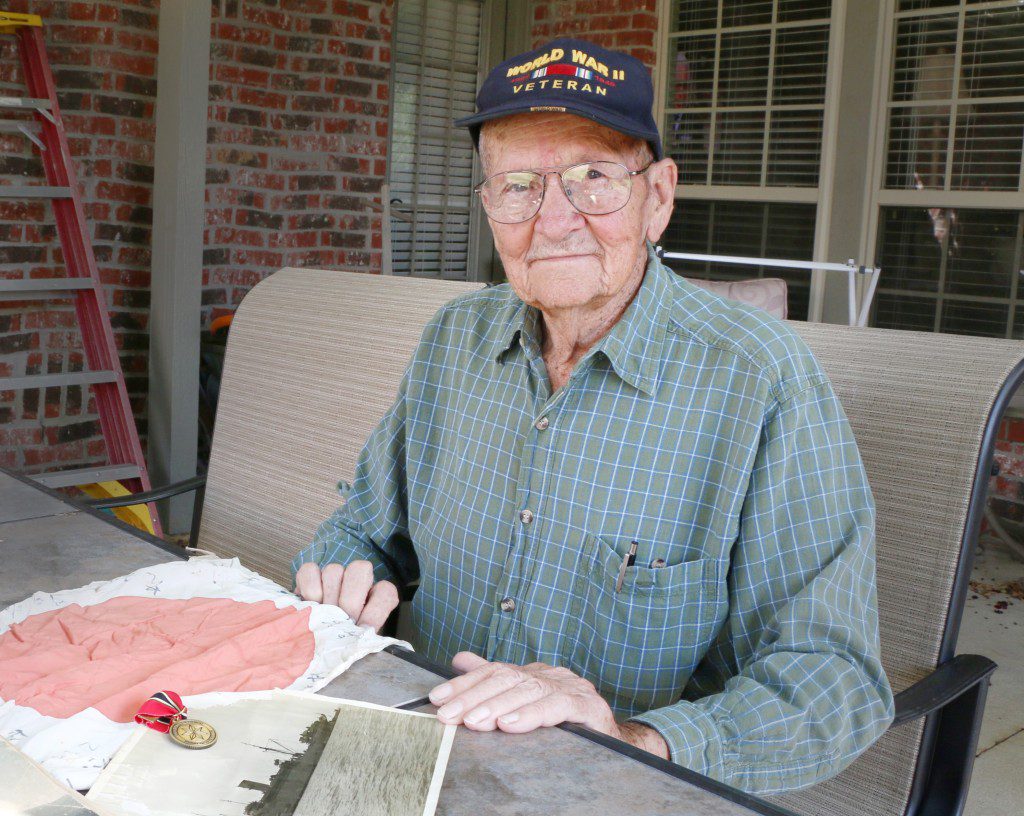 [dropcap]The[/dropcap] third annual Cherokee Warrior Flight will depart Monday, taking six World War II and Korean War Veterans to Washington, D.C. to see memorials honoring their military service.
Tulsa native Cruce Lansford, a World War II veteran, will be on making the trip with his daughter.
"It's a special honor to go, and I'd like to go see the memorials with her," Lansford said. "It's always interesting when old comrades get together and gab a bit. There's not many of us left."
Cruce, who enlisted in the Navy in 1944 and was stationed on the USS Harry Lee, lost many of his war photos and other items from his military service when his home on the Illinois River flooded earlier this year.
The Cherokee Nation is funding the three-day trip for the veterans to visit Arlington Cemetery, the World War II Memorial, the Korean War Veterans Memorial, the Vietnam Wall and the U.S. Capitol. Cherokee Nation Principal Chief Bill John Baker, Deputy Chief S. Joe Crittenden and members of the Tribal Council will thank the veterans for their service and present them with warrior flight vests on 5 p.m. on Sunday, Sept. 11, at Hard Rock Hotel & Casino Tulsa, and there will be a send-off ceremony with Cherokee Nation Businesses employees at 10 a.m. Monday, Sept. 12 at Hard Rock Hotel & Casino.
"This is a trip of a lifetime and something I am so proud the tribe is doing annually for our veterans," Crittenden, a U.S. Navy veteran of the Vietnam War, stated in a released. "It affords us a unique opportunity to say thank you to real-life heroes who deserve all respect we can give them. We have an obligation to never forget the sacrifices and service of our brave men and women who defend this country and our freedom."
Other Cherokee Nation veterans making the trip are: World War II veteran Robert Wisenhunt, 99, Army, of Carmichael, California and Korean War veterans George Dewayne Johnston, 85, Air Force, of Inola; Robert Alberty, 84, Air Force, of Adair; Charles Ray Seabolt, 87, Air Force, of Covington, Georgia; and Donald Summers, 83, Navy, of Claremore.
More than 4,000 military veterans are Cherokee Nation veterans.