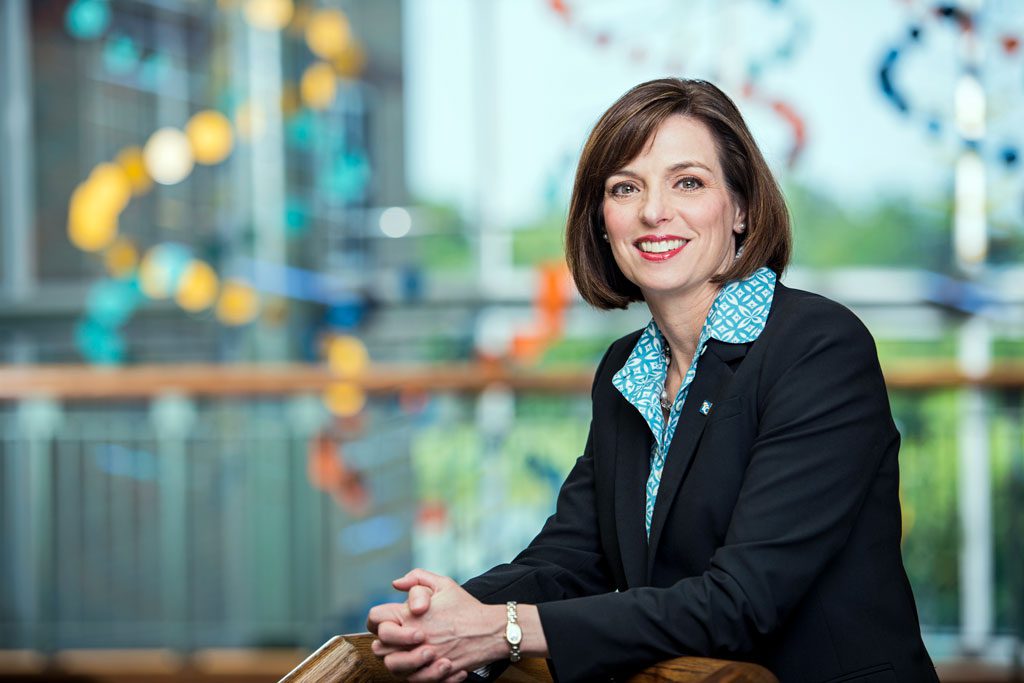 Leigh Goodson became the fourth president in the 47-year history of Tulsa Community College (Oklahoma's largest) in May 2014. We caught up with Goodson and got her thoughts on …
… community colleges' importance.
Nearly half of all enrolled college students are at community colleges, which are the gateway to higher education and provide access to anyone who seeks to better themselves and their lives through education. Community colleges quickly pivot to serve the changing needs of the community and are uniquely positioned to develop the workforce for a thriving economy.
… recent accomplishments.
Shortly after I became president, TCC was selected for the Pathways Project, a national initiative funded through the Bill and Melinda Gates Foundation. This was a multi-year project with a vast amount of work. The faculty, along with the academic and student affairs teams, stepped up. For example, the Pathways Project called for us to map each academic program so students know what to take each semester and how exactly to sequence their courses. The Pathways Project set a Fall 2018 deadline for the mapping. TCC's faculty and staff finished a year early.
… consolidations.
TCC is one college but has four main campuses. Before restructuring, we may have had four different ways of doing things. A specific course may have varied between campuses. While teaching methods will always vary, the learning outcomes of a course should be consistent. This is important when advancing into the next course and transferring to a university. An additional outcome has been stronger collegial connections. Faculty members love sharing what they have learned. The same goes for student affairs. We had one dean on each campus running student activities. Now, our Student Government Association has become a One College SGA. They present a shared voice as opposed to four sets of issues being brought to administration.
… TCC's overlooked benefits.
You know the popular six degrees of separation? With TCC, it is first or second degree of separation. I always ask when I am with a group of people, "How many of you have taken a class at TCC?" Without fail, about half of the audience will raise their hand. Then when you ask if a family member attended TCC, almost always, the rest of the hands in the room are raised. TCC has touched nearly every family in this community.
… setting up students for four-year degrees.
Our students perform very well once they transfer, and universities want our students in their classes. We are the largest transfer institution for many universities, including Oklahoma State University, Northeastern State University and Rogers State University. We know how critical it is that our students perform after they leave TCC, both at the university and in the workplace.
… being a proud Tulsan.
My family moved to Tulsa in 1977. I was 9 years old and attended Robert B. Grove Elementary. Over the last 40 years, our family has grown roots. My husband (a native Tulsan) and I care about our city. We raised our children here. I went into this role knowing my passion was tied to this community and helping people to succeed and contribute to their families and the economy.