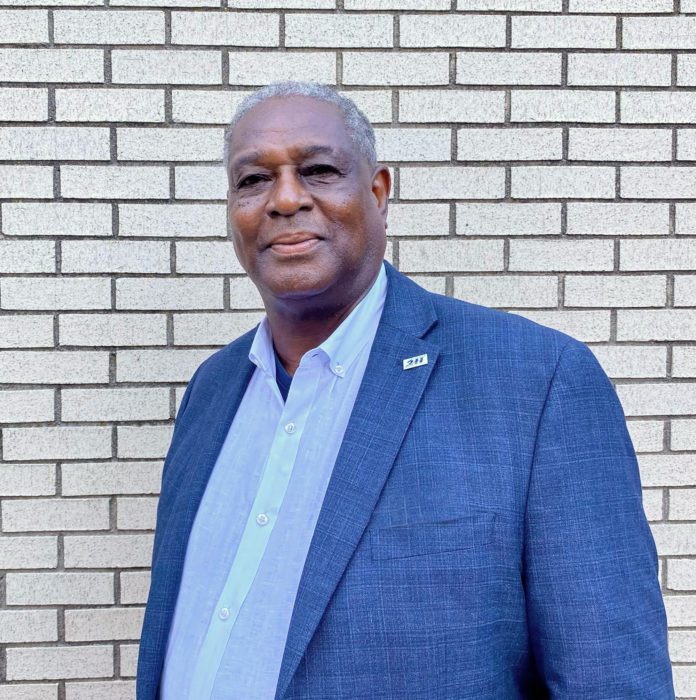 Wes Mitchell is the newly appointed executive director of Tulsa Area United Way's 211 Eastern Oklahoma program. On June 1, TAUW assumed leadership as the owner and operator of 211EOK, a 24/7 free service available to citizens across 37 counties of Eastern Oklahoma through a direct phone call, live chat, text message or online search at 211EOK.org.
Following his graduation from Howard University, Mitchell built his career with a foundation in the corporate IT world at Hewlett Packard and also served as the director of business services for Green Country Workforce before joining TAUW.
With his background working with respected organizations like the Girl Scouts of Eastern Oklahoma, Junior Achievement Tulsa, Tulsa Community College, Teach for America and the Greenwood Cultural Center, Mitchell brings extensive experience to this position. We caught up with Mitchell and got his thoughts on …
… how his career impacts his strategies with 211EOK.
The strategic impact of my experience lies in leveraging an organization's strengths. This enables the creation of a culture focused on continual improvement and innovation. By implementing efficient processes, it ensures the maximization of return on investment (ROI) in a constantly evolving market. The translation to the 211EOK work is redefining ROI to match the measurable results of a community, ensuring all of its members flourish and thrive.
… what made him pivot from the tech industry to serving the
community.
The enjoyment of changing the trajectory of families that I experienced in my volunteer work.
… what inspires him to help others. 
There are two things that encourage me to help others: making a positive change inside my circle of influence, and paying it forward to repay those who have helped me. [I am] adopting the Covey philosophy of focusing on the things I control, in order to change the things with which I am concerned. I start with "the man in the mirror."
… he and his team's day-to-day.
My goal is to inspire our team to deliver a consistent, quality experience to both our callers and referral partners. Our work is in facilitation: facilitating the process of uniting people and resources to improve lives and strengthen our communities. We do this by working to continually improve 211EOK.
… his goals for 211EOK.
We plan to transform 211EOK into a world class collaborative ecosystem that serves as an intersection between community services and needs. We're solving for today's need and the root cause of that need. We are creating an ecosystem that utilizes data-driven decisions to proactively close community gaps in services as well as help circumvent emerging negative trends.
… what success looks like for 211EOK.  
Success is 211EOK being recognized as the preferred method for uniting the community and resources. My definition of success is when 211 becomes a verb.
… what he wants people to know about 211EOK.
Just remember, 211 is a verb. If you have an issue and you're not sure where to start, call 2-1-1 or find us online at 211EOK.org.
… his favorite out-of-office
activities.
Spending quality time with my wife Yolanda, family and friends.