September has a wide array of cinema choices – from surreal to science fiction to comedy. That being said, hopefully you'll see something you like! Also, and most importantly, it's my birthday month, so please send your gifts in a timely fashion.
For your dark comedy piece, peer around the corner to find Nandor Fodor and the Talking Mongoose. Based on an alleged "true story" about a "real" talking mongoose from the 1930s, the plot centers around Nandor Fodor (Simon Pegg, Shaun of the Dead) as he travels to a small island to see if there's any truth is to be found about this talking animal. Along the way, he comes into contact with a bevy of bizarre, untrustworthy people. The trailer has Pegg putting on a wonderfully strange, comedic lilt to his voice, and the cast is rounded out by Minnie Driver (Good Will Hunting), Christopher Lloyd (Back to the Future) and Neil Gaiman (author of Coraline and Good Omens). Seek the truth when it hits theaters on Sept. 1.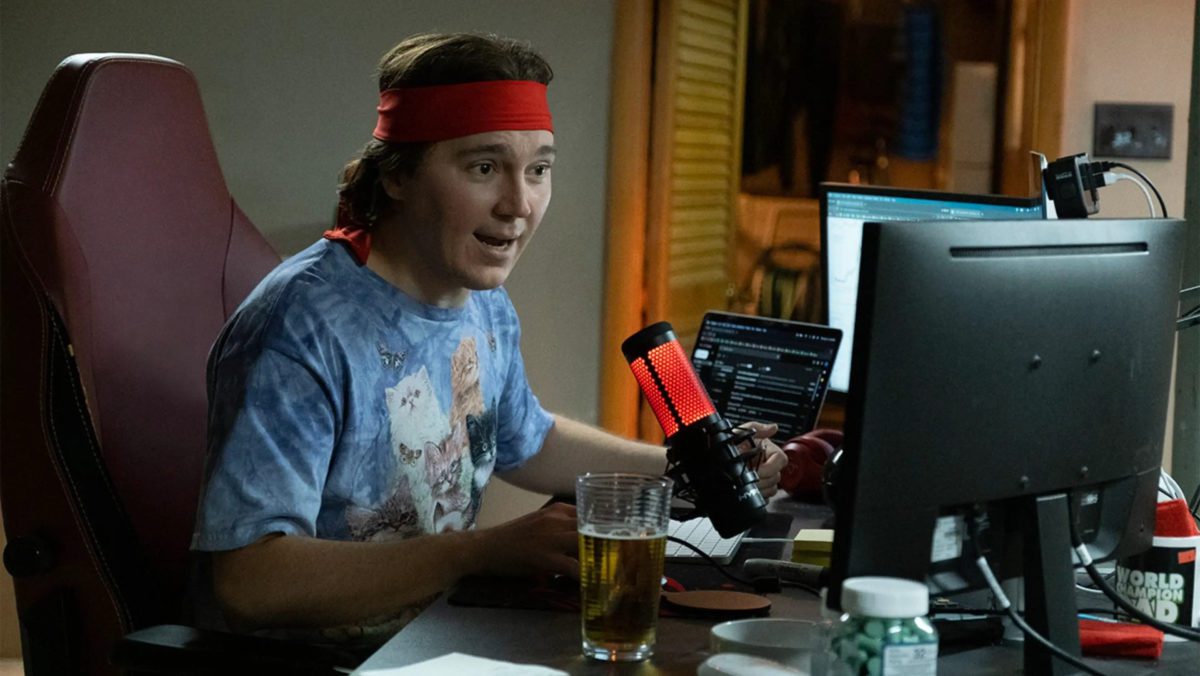 If instead what you seek involves vengeful violence, look no further than The Equalizer 3. Loosely based on the television series of the same name, Denzel Washington returns as Robert McCall, a retired U.S. Marine and former DIA officer now living in southern Italy – away from his past and, for once, looking forward to his future. This all comes crashing down with the entrance of the Sicilian mafia, which moves in to take control of the area and McCall's newfound friends. The trailer shows a handful of stylized kills coupled with Washington's signature gravitas. Get some vengeance when it releases on Sept. 1.
Now, for your biographical film about, let's see here, the stock market? Yep. And GameStop. A story that happened … two years ago. They sure do work fast in Hollywood! Titled Dumb Money, the film follows Keith Gill (Paul Dano, The Batman) as he puts the squeeze on two hedge funds that bet GameStop shares would fall. Based on the real event from 2021, the movie's version looks to present the story with some style and big actors, including Pete Davidson (Saturday Night Live), America Ferrera (Barbie), Nick Offerman (Parks and Recreation), Seth Rogen (a variety of movies centered around marijuana) and Shailene Woodley (Divergent). The film drops on Sept. 22.
For a massive dose of action and muscles, look out for The Expendables 4. Back again for another mission with killing and explosions, Barney Ross (Sylvester Stallone) gathers a rag tag group of mercenaries who are assigned to stop a terrorist from smuggling in nuclear warheads. Stallone, who has a more limited role in this film, claims this is his final appearance in the series, as co-star Jason Statham looks to take over. Things will get loud and more-than-likely cheesy when it arrives on Sept. 22.
Lastly, don't miss The Creator. Starring John David Washington (Tenet), the trailer shows a future where – surprise! – artificial intelligence has gone to war with humanity and must be stopped by killing the Creator, the architect of this advanced AI. Directed by Gareth Edwards (Rogue One), the art direction, production design and plot look fantastical – and it's a joy to see more sci-fi flicks based solely on the writer's imagination and not an existing IP. It lands on Sept. 29.