[dropcap]Take[/dropcap] a kid who has grown up on frozen orange juice, squeeze an orange and give him a glass. Watch his eyes light up. That's how you'll feel the first time you try craft beer on tap. (Doesn't sound familiar? Maybe you've never tried the real thing.) There are a lot of happy faces at Roosevelt's, a definite buzz, and it's not just caused by beer. With its high ceiling and the sun casting a ruddy glow on red brick walls, leather banquettes, worn oak floors and stained oak wall panels that have the patina of centuries of wear (but which actually were, like everything else, put in a few months ago), Roosevelt's is a happy place.
"It's the coolest bar in Tulsa!" co-owner Pauly Sorrentino says. Ebullient, excitable, energetic, like a Harpo Marx who talks 100 words a minute – that's Sorrentino, but in this case he just could be right. He points to the 30-foot bar, already almost full. Behind it are 79 taps, each with a different beer. The selection changes several times a night and is displayed at the bar or broadcast to your iPhone. "A lot of OKC beers and a lot of Tulsa," he says. "We keep it local." Hidden behind the bar is the secret of Roosevelt's success: a narrow, brightly lit room, invisible to the public, chilly and filled with gleaming kegs, tubing, strange knobs and controls. Craft beer is fragile and, if it's not given loving care, the taste spoils.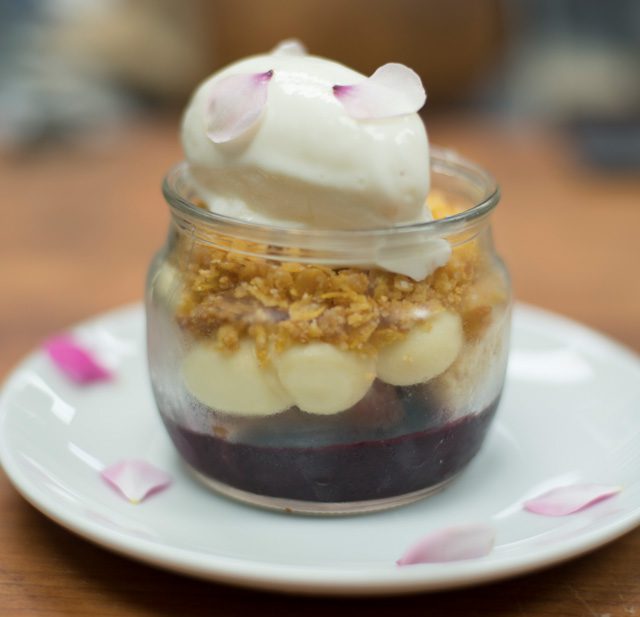 This is not the sort of place you'd expect fine dining, but that's exactly what you'll find, prepared by chef Sean Mahaffey, formerly of Juniper. A long white trout filet is paired with a fresh green summer succotash, with a bright red swath of pepper coulis. A tender pork loin roulade is enlivened by a sour ale gastrique. There's bar food, too: burgers with a special meat blend containing 30 percent bacon, salads, soups, sandwiches, and rich gooey grilled cheese melts. Even these are made gourmet style: The Darkwing, for example, features duck confit, blackberry preserves, havarti and blue cheese on sourdough. There's a dessert chef, too, so all breads and buns are made in-house. And everything is $15 or less.
Co-owner Josh Royal strolls over. He and Sorrentino designed and helped build the interior. By now the room is packed and Royal can barely squeeze by, but the servers are efficient and everyone is happy. "It's fun," he says. "I like it this way. We thrive on chaos."