A "rich and diverse artistic landscape" is essential to the state's ability to attract and retain business and industry, says Amber Sharples, executive director of the Oklahoma Arts Council.
"In rural Oklahoma, the arts provide economic opportunities and an enhanced quality of life," she says. "In urban areas, the arts can provide a distinct cultural feel for a community and help it flourish. As cities and the state look to diversify their economies, the arts must be part of that strategic effort."
Oklahoma taxpayers invest in culture through agencies, offices and commissions that help provide enrichment and recreation for state residents and visitors alike.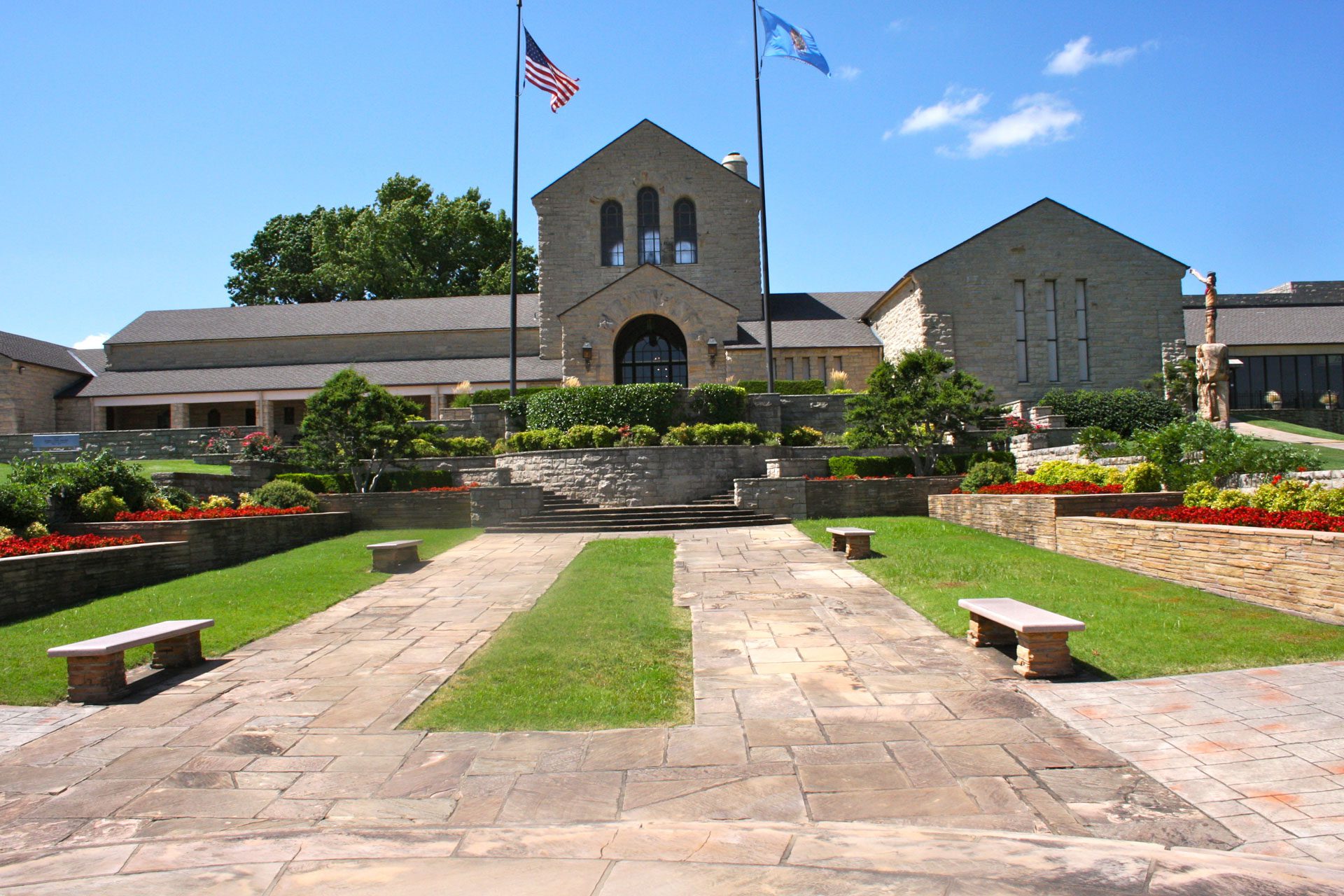 Will Rogers Memorial Museums
In 1937, shortly after the death of "Oklahoma's favorite son," the Oklahoma legislature created the Will Rogers Memorial Commission, a state agency that managed the memorial until 2016.
"We are now partnered with the Oklahoma Historical Society, and it's been really good for us," says Tad Jones, executive director of the Will Rogers Memorial Museum in Claremore and the Birthplace Ranch in Oologah.
Will Rogers was a world-renowned humorist, radio personality, movie star, public speaker and newspaper columnist. But the museum also "focuses a lot on his character as a great role model and citizen," says Jones. "He treated people with respect. He saw the good in people. He worked really hard to be good at everything he did. And he had fun."
The memorial has a long-term plan in place to keep his legacy alive, including books, a documentary, and "a lot of ways to share Will Rogers with future generations. A lot of things he said 100 years ago are just as applicable today," says Jones.
Oklahoma Film and Music Office
The sense of pride that a television or movie production can bring to a community "is really priceless," says Tava Maloy Sofsky, director of the Oklahoma Film + Music Office, a division of the State Department of Commerce.
When the movie Minari was filmed in the Tulsa area, "that community wrapped their arms around the production and wanted to be a part of it. They will talk about that forever," she says.
The state offers a cash rebate program to filmmakers, and communities, in turn, benefit when the productions hire technical and artistic workers and use local vendors.
The state has hosted 65 productions in the past two years, Sofsky says, including the highly-acclaimed series Reservation Dogs.
Staffers attend film festivals to promote Oklahoma's scenic and diverse terrain, the work ethic of its residents and the state's "heartland hospitality." Sofsky's office is also involved in building infrastructure, such as sound stages, and nurturing the Oklahoma music scene, an important component of filmmaking.
Oklahoma Travel and Tourism
Everything from an historical timeline to the lyrics of the state song can be found on TravelOK, Oklahoma's travel and tourism website. You can book a night's stay at a state park, learn the name of the state reptile, plan an antiques shopping trip or find out more about the State Fiddlers Winter Convention.
Oklahoma Arts Council
State tax dollars are OAC's primary funding source, says Sharples. The state agency for the arts also awards grants that provide seed funding for fine arts, theater, film and art installations. It additionally takes care of the 400-plus works of art that are state-owned and tell the story of Oklahoma.
Oklahoma Historical Society
Founded in 1893 by members of the Territorial Press Association, the OHS is now a state agency that collects, preserves and shares the history and culture of the state. The Oklahoma History Center, which opened in 2005, welcomes genealogists and historians to its research centers, maintains permanent and revolving exhibits and offers live programming. Museums, historic homes and military sites partner with the OHS to bring the state's history to life.
Oklahoma State Textbook Committee
Every year, publishers provide samples of new materials for review by the committee, which is comprised of parents, teachers and community members appointed by the governor.
First Americans Museum
The American Indian Cultural Center Foundation operates the First American Museum, which opened last September in Oklahoma City. FAM originated as a state project and was completed through a partnership between the state of Oklahoma and Oklahoma City, with help from the Chickasaw Nation and numerous donors. Each of the 39 tribes are represented in the state-of-the-art facility.
Capitol-Medical Center Improvement
and Zoning Commission
The 11-member body maintains a land-use plan for the district surrounding the state capitol complex and the Oklahoma University Medical Center. The 950-acre district includes historic preservation, residential, commercial, retail and industrial uses.
Oklahoma Educational Television Authority
"From humble beginnings in a basement classroom, OETA is now a statewide network that provides a diverse fare of television programs to viewers across Oklahoma and in surrounding states," according to its website. With more than 650,000 viewers tuning in every week, OETA is supported by public and private funds and is American's most-watched Public Broadcasting Service network.