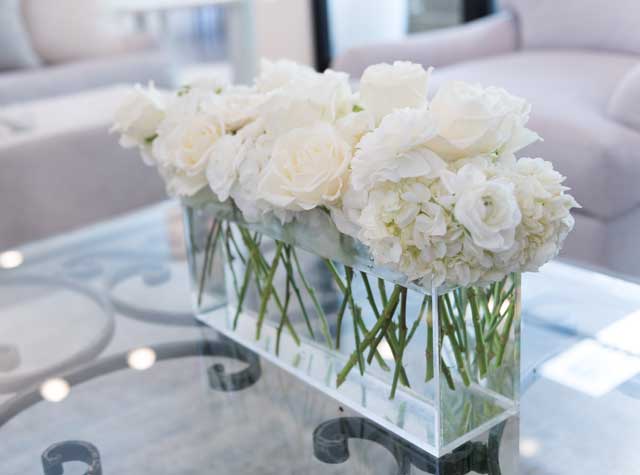 [dropcap]There's[/dropcap] something refreshing about the latest white-on-white trend in interior design. As a non-color, white goes with everything. It's clean and pristine, and has long been a symbol of purity in design. Think of it as design's silent color. It's quiet and calming, and can speak softly or dramatically in any setting.
A room attired in white, or even a touch of this neutral color, quickly draws rapt attention. A room dressed in white-on-white quickly inspires awe and imitation. It's also the perfect foil for making a small space appear larger.
Why this trend? And why now?
Designers Judy Littrell and Darcie Blackerby credit Restoration Hardware with this newest trend. "People are migrating to white's clean lines," Littrell says. "It's easy to accessorize. Using white as the staple anchor pieces in a room, it's easy to add touches of color, easy to accessorize. You don't have to change out furnishings so often. White is timeless."
Interior designers know trends change about every seven to 10 years. Darcie recalls when jewel tone colors were hot – rich reds, purples, greens and blues. Then the trend moved to earth tones – subtle browns and shades of grays and greens.
The trick to embracing the white-on-white trend, or "tone-on-tone" as Judy calls it,  is to embellish it with interesting, unusual textures. Without a variety of textures, a white-on-white environment will feel cold and much less inviting.