[dropcap]Whether[/dropcap] a drone is on a reconnaissance mission or delivering an online order, it is quickly becoming the go-to technology for many organizations. The Federal Aviation Administration forecasts that millions of drones will soon fly in our national airspace.
For drones to safely fly alongside manned aircraft and to comply with FAA regulations, they need a system to identify and avert other aircraft. Companies like Vigilant Aerospace Systems in Oklahoma City develop that product.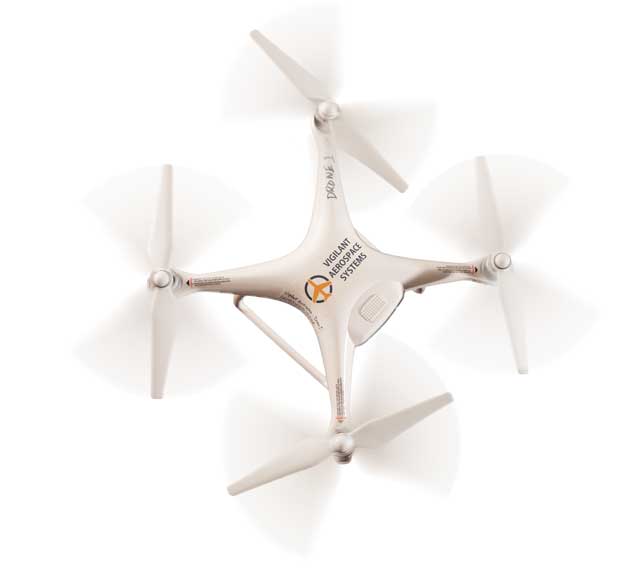 "Our system provides the capability [to detect and avoid aircraft] and gives unmanned pilots air traffic alerts, conflict warnings and collision avoidance commands," says Kraettli Epperson, Vigilant Aerospace CEO. "The system can also send avoidance commands to an autopilot and uses the existing air traffic control system and aviation radio transponders to detect, track and avoid an aircraft."
Drones are in demand thanks to an increasing need to do certain tasks, like delivering supplies to remote locations, at a low cost. In the past, drones were more commonly used for military purposes, but regulators have begun to catch up to the technical capabilities and open the door for practical commercial use. The FAA predicts that drone sales will increase from 2.5 million in 2016 to 7 million by 2020.
"It is a very exciting time to be working in the autonomous systems and remote sensing industry because we are on the edge of a new technical frontier, and the land run has just begun," Epperson says. "Drone technology is experiencing big improvements on a month-by-month basis, including lighter aircraft, longer ranges, better batteries, motors, cameras, sensors and radios, and especially more capable software.
"We are fortunate that our technology came along at the right time to help solve a big industry problem that nearly every commercial drone operator will have, which is how to safely fly their aircraft beyond visual line of sight, especially when there may be other aircraft somewhere along their path."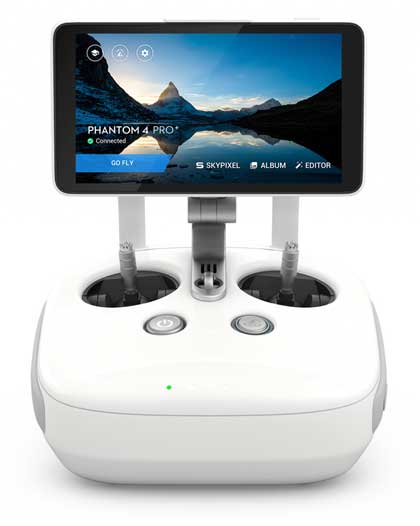 As society becomes further data-driven and the need for autonomous systems rises, drones will become a more critical part of our future by allowing us to use resources more efficiently, better maintain infrastructures, and deliver the right products to the right places at the right times, all with lower costs and risk to human life. However, using drones will require us to adjust policies and laws to accommodate unmanned vehicles, which take time and thought. But as with any expanding technology, society pioneers forward.
"We are making the same adjustments for self-driving cars, electric vehicles and both industrial and household robots right now," Epperson says. "New technology always brings change, which can sometimes be difficult or even disquieting. Humans adjust, adapt and thrive when given new technologies.
"Almost nobody wants to exchange their car for a horse and buggy or their plane ride for weeks on a leaky ship. Science and technology improve human life, so long as we are deliberate, careful and principled in their use."
Drone at Home
Unmanned aircraft may be on the cutting edge of technology, but drones are also accessible to many people who have an interest in flying them.
While you may see drones for sale for as low as $50, you'll likely spend more than that to get a full range of features that will last for a while. Consider what you want to use your drone for – if you're hoping for breathtaking aerial footage, expect to spend extra money to get a high-quality camera. The DJI Phantom 4, with a list price of $1,199, comes with a 12 megapixel camera and is capable of shooting video at 4K resolution. If you're looking to save a few dollars, there are other options available, both from DJI and other companies. The Parrot BEBOP 2, which lists at $549.99, has a 14 megapixel camera and is capable of filming in 1080p.
Once you purchase a drone, beware of safety concerns and regulations. The FAA sets no-fly zones, especially around airports, and ignorance of the no-fly zones won't save you from potential fines or even jail time. In addition, if you purchase a drone that weighs more than half a pound, you'll need to register it with the FAA.