Groups that Inspire
Certain inequities are glaring for Oklahoma women, and nonprofits across the state are tackling the problems by providing direct services and fighting for better policies.
"Criminal justice reform is one of our big ones," says Chelsey Branham, interim executive director of the Oklahoma Women's Coalition. "Oklahoma has the highest incarceration rate for women in the world. Nearly 80% are non-violent offenders, convicted of low-level crimes. The ripple effects of the high incarceration rate are astronomical."
Healthcare is another priority.
"Health outcomes are really awful for women, and especially women of color," says Branham.
The coalition focuses on government policy and provides education and leadership training, says Branham, a former state legislator.
"We are the hub for all those other organizations that do the direct services," such as the YWCA, drug courts and domestic violence shelters, she says.
YWCA Tulsa works "to eliminate racism, empower women and promote peace, freedom, dignity and justice for all," according to its mission statement. "We focus on eliminating barriers for and investing in the success of women, girls and people of color." The YWCA serves immigrants and refugees with language classes, employment programs and social service case management. It offers fitness and aquatics programs and partners with other community organizations to provide health screenings and health education.
Oklahoma Project Woman provides free breast healthcare for women with no health insurance and limited financial resources. It's a collaborative effort that links multiple institutions, so that patients can move seamlessly through the program for a clinical breast exam, mammography and, if necessary, a diagnostic procedure and surgery.
The Institute for the Economic Empowerment of Women creates mentoring opportunities for Oklahoma women by serving female business owners from Afghanistan and Rwanda, says founder and CEO Terry Neese.
"We have graduated about 850 women entrepreneurs through our program," she says. "They have created over 16,000 jobs. I started my own business and I know what the difficulties are, and I know how to get around them. I felt that working with these women would help build economic stability in their countries, and help build an economic road to peace."
Nearly 90 women have been paired with students who own similar businesses and come to the United States for training.
"Most of the women who invite them to their homes want to continue to have dialogue with them," says Neese. "They continue to mentor them for months and for years."
Jan Largent, state president of the League of Women Voters, says the non-partisan organization works to make it easier for women and all Oklahomans to have access to the polls and to make informed decisions.
"Our policies are progressive," says Largent. "We do not support candidates, we support social justice issues. Our next goal is to be more inclusive. We want to work on equal voting rights, regardless of gender, gender identity, economic status, religion or ethnicity."
Members of the league "learn about how government works at the city, state and federal level," says Largent. "That knowledge empowers you to act."
Leadership Programs
Upwards of 400 women and girls gather every spring for the Oklahoma State University Women's Business Leadership Conference, and many are repeat visitors.
"Some women come year after year. They only get to see their friends this one time a year," says Kelle Scott, the conference's program manager. Scott works for the Center for Executive and Professional Development in the Spears School of Business, which offers more than 200 such programs. She said the women's leadership conference is a favorite.
"We learn so much," she says. "It's nice to be with a group of people who understand each other."
This year's conference was virtual due to the pandemic, and was the 30th one-day session offered in partnership with the Kerr Foundation and the Oklahoma International Women's forum. Speakers addressed topics ranging from working one's way up the corporate ladder to thriving in a male-dominated career field. Women also shared personal stories, and, in one case, bringing the audience to tears.
Lou Kerr, president of the Kerr Foundation, travels widely in search of speakers she thinks will benefit Oklahoma women, says Scott. As many as 80 high school students attend the conferences.
This is the 11th year for Oklahoma City University's Women in Leadership Conference, designed to provide the next generation of senior-level leaders the chance to connect with high-level business leaders on critical topics. Participants have heard from Fortune 500 company leaders on topics such as personal branding, reinventing oneself and entrepreneurship.
The N.E.W. (National Education for Women's) Leadership program at the University of Oklahoma empowers undergraduate women to participate in politics and public service by connecting them to policy makers and community activists during a five-day summer program.
The United Way of Central Oklahoma's Women's Leadership Society brings together women who desire to strengthen and enhance the community through philanthropy and networking.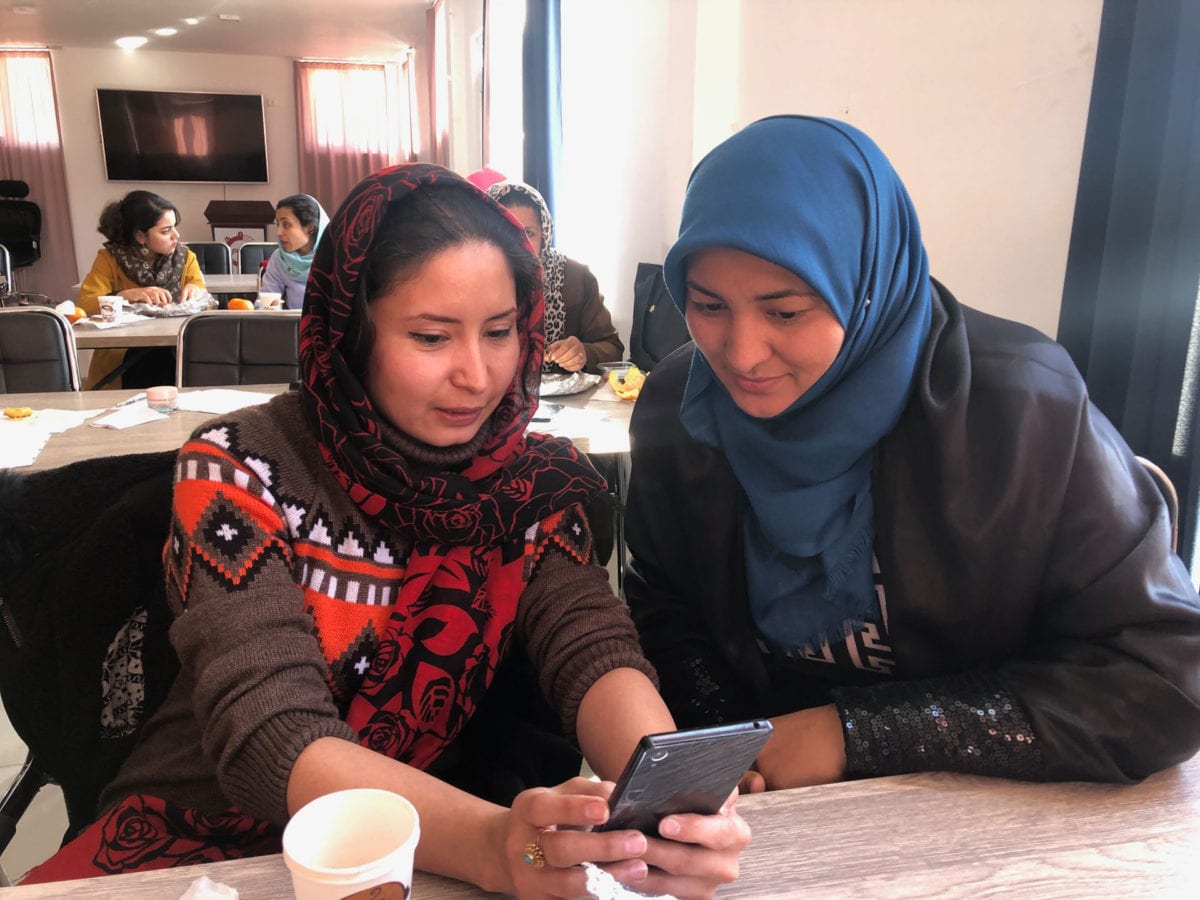 Women in Education
The contributions that women bring to the education sector are major, says Shirley Mixon, state chair for Oklahoma Women in Higher Education.
"Women are climbing the ladder higher and higher," she says. "They are not only doing it for themselves, but they are bringing other women along."
Evidence of that is the recent naming of two university presidents, Mixon says: Dr. Kayse Shrum at the Oklahoma State University Center for Health Sciences, and Diana Lovell at Southwestern Oklahoma State University.
Other women in prominent leadership positions include Martha Burger, president of Oklahoma City University; Leigh Goodson, president of Tulsa Community College; Deborah Gist, superintendent of Tulsa Public Schools; Tracy Skinner, assistant superintendent for Oklahoma City Public Schools; and Joy Hofmeister, state superintendent of public instruction, an elected position.
Mixon, who directs the interdisciplinary studies program at East Central University, says she loves helping students reach their goals of graduating and going on to graduate school or professional careers. And she especially loves it when they return to thank her.
The mission of Oklahoma Women in Higher Education "is to assist women in Oklahoma higher education, academic or administrative, to climb higher," says Mixon. The organization has a job shadow program and holds a spring luncheon and a fall conference that provide networking opportunities.
The Sports Sector
Tulsa Regional Tourism, housed at the Tulsa Regional Chamber, includes the Tulsa Sports Commission, a sports sales and marketing organization, says Ray Hoyt, its president. They are currently working to attract semi-pro women's sporting events.
The city is also home to the all-new USA BMX headquarters, which will host major BMX events annually. Many BMX events feature female semi-pro athletes.
"We hope to continue to grow our base of events where we really shine, as well as to expand into more sports like cheer and dance," says Hoyt.
He says that historically, a single women's semi-pro sporting event has generated anywhere from $30,000 to $2.8 million in economic impact for Tulsa.
The Slow Burn
of Benevolent Sexism
When a man uses rough language during a meeting, then apologizes only to the one woman seated at the conference table, he's engaging in "benevolent sexism," also known as subtle or friendly sexism.
Such a remark implies the female co-worker is delicate and in need of special protection, says Barnard College president Sian Beilock, writing for Forbes.
Usually meant to sound supportive, thus the use of the term "friendly," this form of sexism maintains gender inequality by idealizing subordinate qualities in women such as neatness or nurturing, says psychotherapist Roberta Satow in an article for Psychology Today.
"By focusing on qualities that hold less social power and capital, benevolent sexism affords men the means of seeming to offer support to women, while still maintaining traditional gender hierarchies," says Satow.
Beilock adds: "By causing women to worry about their rightful place in the office hierarchy, benevolent sexism creates a slow burn."
Beilock says women should give themselves permission to be offended and not ignore or suppress their feelings.
"Explain why you were troubled by the comment and how it reinforces harmful gender stereotypes," she says.