When fall begins to hit Oklahoma, the leaves change colors and the views become spectacular. Generally, October is when the leaves start to shift – but we typically only have a few weeks before the cold snap kicks in. Luckily, there are plenty of places to catch the foliage in its prime, along with trails for biking, hiking and driving to fit your viewing needs.
Robber's Cave State Park
This campground in Wilburton has plenty of lakes, hills, woods and trails for you to traverse. If that's not enough, there's also horseback riding, rock climbing and ATV paths to take – along with unique ways to spend the night, including yurts and a covered wagon.
2084 N.W. 146th Rd., Wilburton
Oologah Lake & Highway 88
Located off Highway 88 in Oologah, this location provides plentiful options for fishing, boating, picnicking and camping. With wide stretches of water, sailing is also a perfect recreation activity. The forests, and almost 13,000 total acres of land, provide a beautiful fall picture to walk through. You'll also spot quail, rabbit, deer and squirrels if you're quiet enough.
8400 E. Hwy. 88, Oologah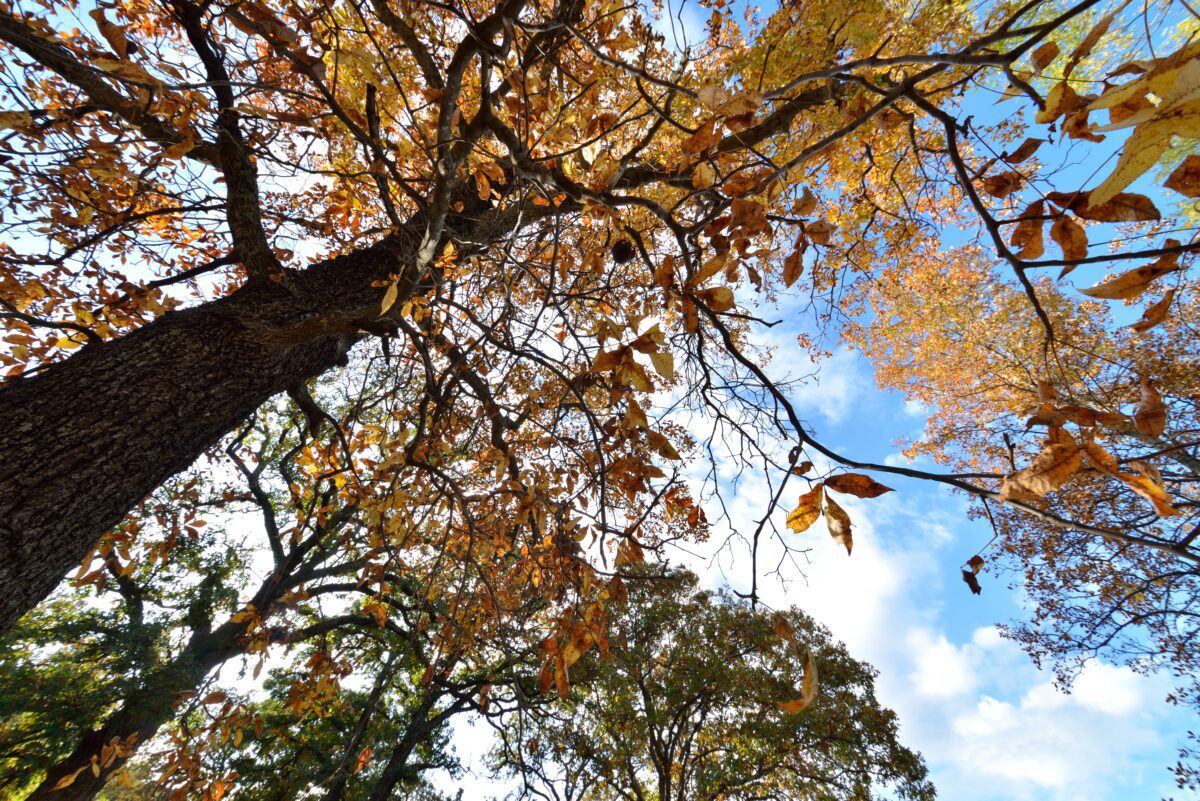 Boiling Springs State Park
Built in the 1930s and located in Woodward, this 820-acre park is home to RV camps, fishing and five hiking and mountain trails with various lengths, perfect for viewing the changing leaves. In addition, the privately owned Boiling Springs Golf Club is right next door. A relaxing afternoon of 18 holes and beautiful scenery is within your grasp.
207745 Boiling, The Springs Rd., Woodward
Red Rock Canyon Adventure Park
Located in Hinton, this stunning park has everything you'll need for a day trip or overnight adventure with the family. With plenty of space for an RV, the location also has hiking trails, historical wagon treks and plenty of landscapes to take in the changing colors of the season.
116 Red Rock Canyon Rd., Hinton
Turner Falls Park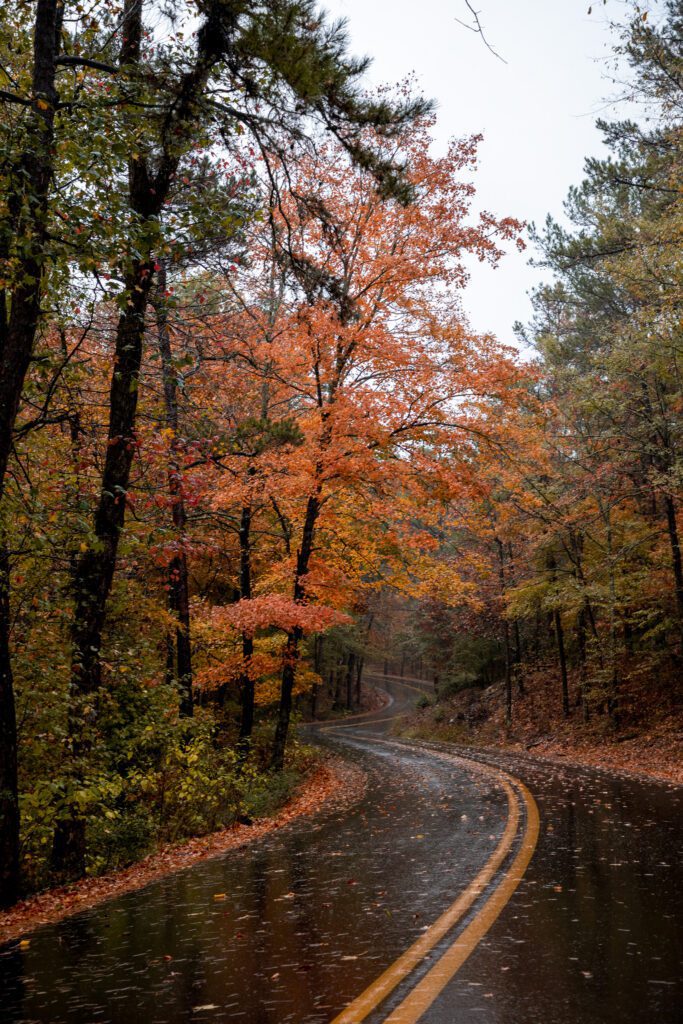 This park in Davis is home to Oklahoma's tallest waterfall, which drops 77 feet into a natural swimming pool. Home to the Arbuckle Mountains – some of the oldest mountain formations in the United States – Turner Falls Park and these wonderful peaks make a perfect backdrop to any outdoor hiking adventure. There are also RV sites and campgrounds for overnight stays.
I-35 and US-77, Davis
Black Mesa State Park
This nature preserve in Oklahoma's panhandle has over 1,600 acres to hike through and offers views of both rare plants and animals. The plateau is also Oklahoma's highest point at 4,973 feet above sea level.
Complementing the sights are black bears, bobcats, mountain lions and bighorn sheep to add an aesthetically pleasing addition to any photo. It's only open dawn until dusk, with about four hours needed to hike to the top, so prepare with plenty of time – and water!
OK-325, Kenton
Horsethief Springs Trail
Located in Heavener, Horsethief Springs Trail is known as one of the most beautiful trails in the area. The pathway goes through several species of trees, showing off all their color and splendor, and leads to Winding Stair Mountain. Due to the rocky terrain and steep grades towards the top, this trail is recommended for expert hikers only.
Cedar Lake National Recreation Area, Holson Valley Rd., Heavener
Chickasaw National Recreation Area
Located in Sulphur, the Chickasaw National Recreation Area offers a wealth of fall foliage viewing, nature trails, streams and lakes. This area is known for its stunning scenic views and endless photo opportunities.
901 W. First St., Sulphur
Talimena National Scenic Byway
This scenic drive in southeast Oklahoma is 54 miles of stunning fall foliage, in addition to rich and abundant wildlife sightings. The route curves through the Ouachita National Forest's massive hardwoods and evergreen pines, making it the perfect spot to witness all the colors of fall.
50800 US-271, Talihina
Osage Hills State Park
Osage Hills State Park is nearly 1,200 acres of land, located in eastern Osage County. To view the best hues that autumn has to offer, the area near Pawhuska is a prime spot. In addition to offering the views, the park offers outdoor recreation activities including camping, hiking, fishing and wildlife viewing.
2131 Osage Hills, Park Rd., Pawhuska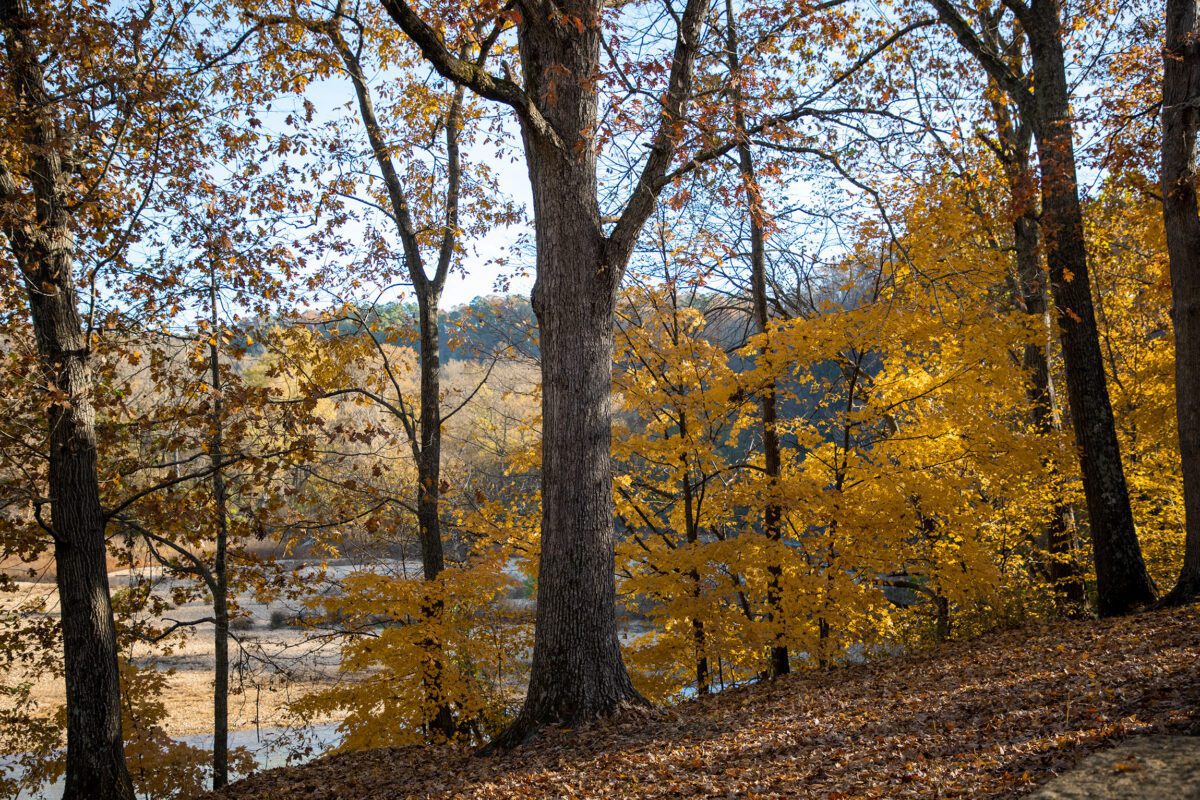 Beavers Bend and Highway 259
Located directly south of the Talimena National Scenic Byway, Highway 259 is a top notch fall foliage viewing area. The scenic drive on the highway leads directly into Beavers Bend State park, one of the state's most popular park and recreation destinations. Visitors can immerse themselves in the vibrant colors of fall by reserving a campground site, pitching a tent or simply hiking through the area.
4350 OK-259A, Broken Bow
Tahlequah and Highway 10
As you're heading south along Highway 10 in Miami, the twists and turns of the road lead you into the core of the region's fall foliage. The road curves along Grand Lake's 1,300 miles of shoreline and parallels the gentle waters of the Illinois River. In addition to the warm colors, visitors should look out for the deer, foxes and bald eagles that inhabit the area.
13021 N. Highway 10, Tahlequah 
Main image cutline: Oklahoma is an excellent place to find fall foliage gems. Photo courtesy Lisha Newman/Oklahoma Tourism