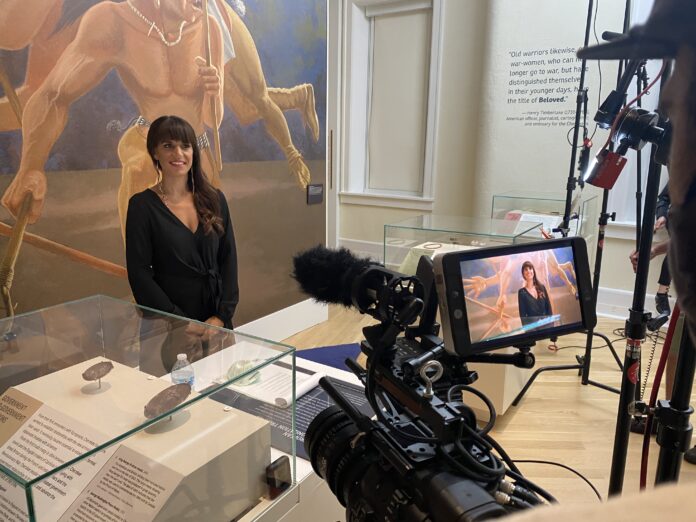 In the last several years, Oklahoma has become a popular spot to produce both television and film. With the Filmed in Oklahoma Act of 2021, options and incentives grew.
Big productions – such as Martin Scorsese's Killers of the Flower Moon and the Sylvester Stallone-led TV series Tulsa King – have shot in Oklahoma recently. You'll also see our state as a backdrop to other popular shows like The Marvelous Ms. Maisel, Reservations Dogs and Fairwood.
"The film and television industry in Oklahoma is quickly becoming an integral part of our state's business ecosystem, positively impacting our statewide communities and contributing to the growth of our local workforce," says Jeanette Stanton, director at the Oklahoma Film and Music Office.
All in all, the FIO Act is an absolute win for Oklahoma on all accounts.
"The state's film initiative program has allowed us to support both homegrown filmmakers and independent productions while also attracting high-profile studio productions," she says.
Cherokee Film, recently launched as an expansion of the Cherokee Nation's film and media endeavors, also greatly benefits the state of Oklahoma – both culturally and financially.
"Our tribe launched its first television production in 2015 with Osiyo, Voices of the Cherokee People, and created the Cherokee Nation Film Office in 2019," says Jennifer Loren, senior director of Cherokee Film.
Through its four branches, Cherokee Film is already having an impact on the state and continues to do so with this expansion.
"Our workforce development initiatives have created new film industry participants who are working to tell Oklahoma's stories, in addition to participating in other productions that land in Oklahoma," says Loren.
Besides the incentive and various programs, there are plenty of other factors that make Oklahoma shine in Hollywood's eyes and make good cases for film and television to spend their dollars in the state.
"Our low cost of living and business, skilled film workforce, growing infrastructure and heartland hospitality are definite standouts to productions," says Stanton.
Loren seconds: "Oklahoma is full of kind, hard-working people who are open to helping productions be successful here. Also, our state has so much to offer when it comes to filming locations, from beautiful and unique rural landscapes to cities that can dupe for major metropolises to small town Americana and everything in between."
The Strike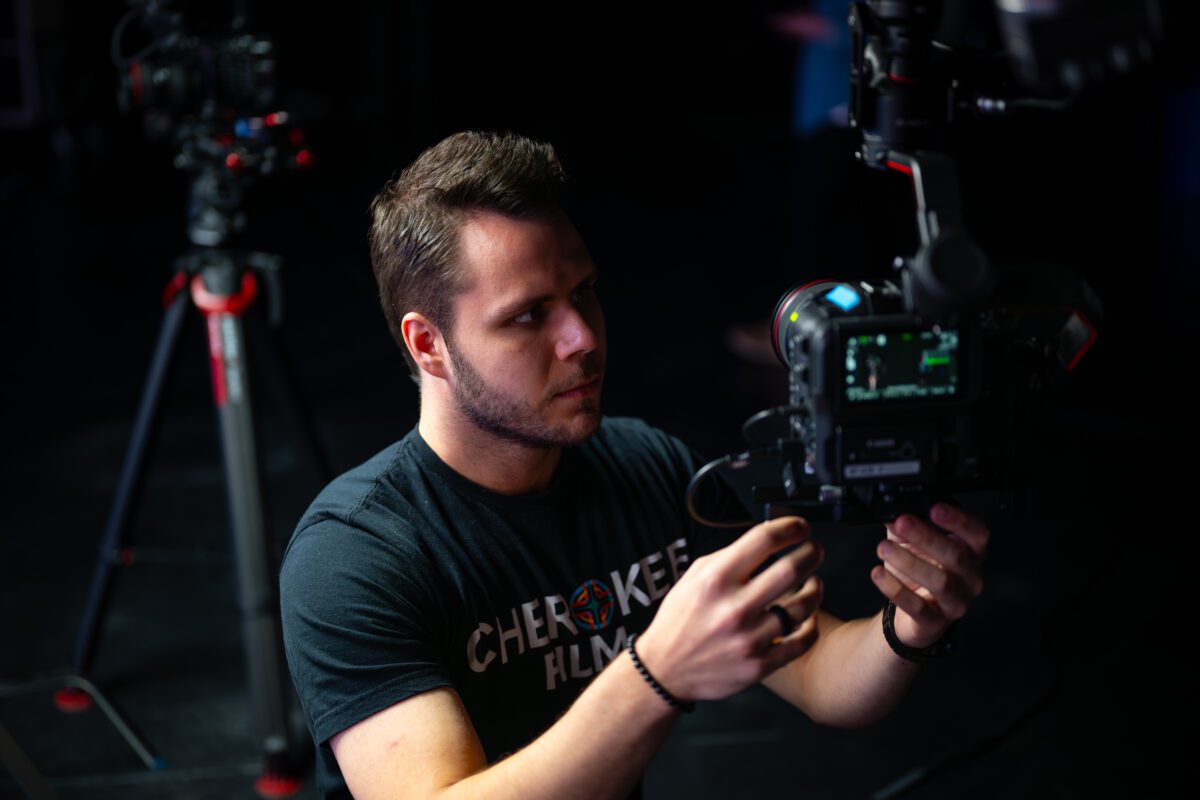 As of this writing, the Writers Guild of America and Screen Actors Guild are still on strike – strikes that began in May and July, respectively. Although some discussions with the Alliance of Motion Picture and Television Producers (AMPTP) are ongoing, the outlook is still murky.
This strike unfortunately affects Oklahoma just as much as anywhere else.
"Our hope is that all productions which have been temporarily suspended in Oklahoma will resume once matters are resolved," says Stanton.
Loren adds: "The strikes are having, and will have, huge impacts on the film industry that cannot be overstated, locally and globally," says Loren. "We believe that the strikes are a reckoning that will result in new models for film and media creation, and we believe our ecosystem is going to be a big part of that future."
Editor's note: Union leaders "voted unanimously to lift the restraining order and end the strike as of 12:01 am PT/3:01 am ET on Wednesday, September 27th," the WGA said in a statement. The deal will last until May 2026 and includes a 5% minimum pay increase upon the ratification of the contract. Additional bumps will occur in 2024 and 2025. The SAG-AFTRA strike is separate from the WGA strike, and until an agreement is reached between the AMPTP and SAG-AFTRA, the actors remain on strike.