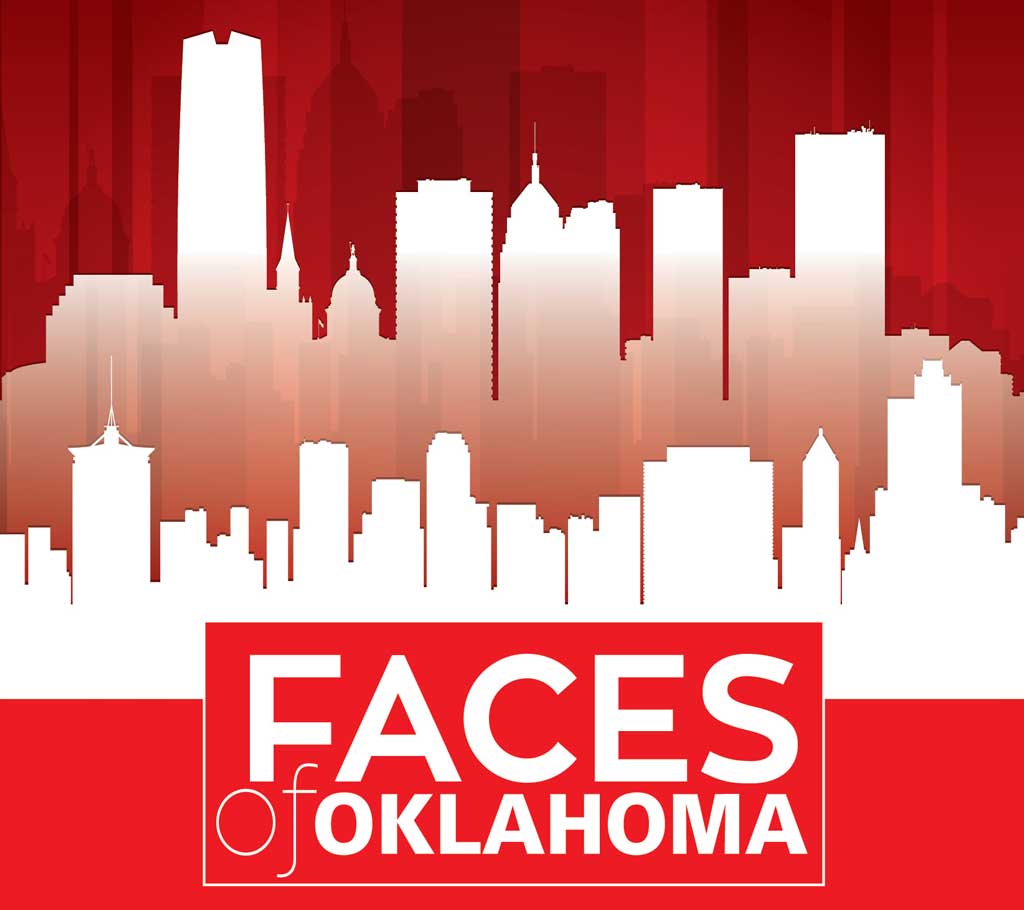 Where you go for health care, lunch and legal advice is important, but who is behind the services you rely on in your daily life is equally important. The businesses you choose to help you through events in your life are more than faceless entities. Many of the people behind those businesses are your neighbors, your friends, co-workers and community leaders who strive to make Oklahoma a better place to live for everyone. These are their stories. 
These are the Faces of Oklahoma.
[nextpage title="The Face of Corporate Law"]
Doerner, Saunders, Daniel & Anderson
Doerner, Saunders, Daniel & Anderson's history spans over 120 years while serving Oklahomans in complex corporate legal matters. Founded in Indian Territory in 1896, our lawyers were leaders who actively shaped our region to help pioneer success. Our history plays an important role in today's contemporary business world – evident in our depth of experience and get-it-done attitude that each of our lawyers brings to the table. Practicing with four locations, Doerner is one of the oldest law firms in Oklahoma.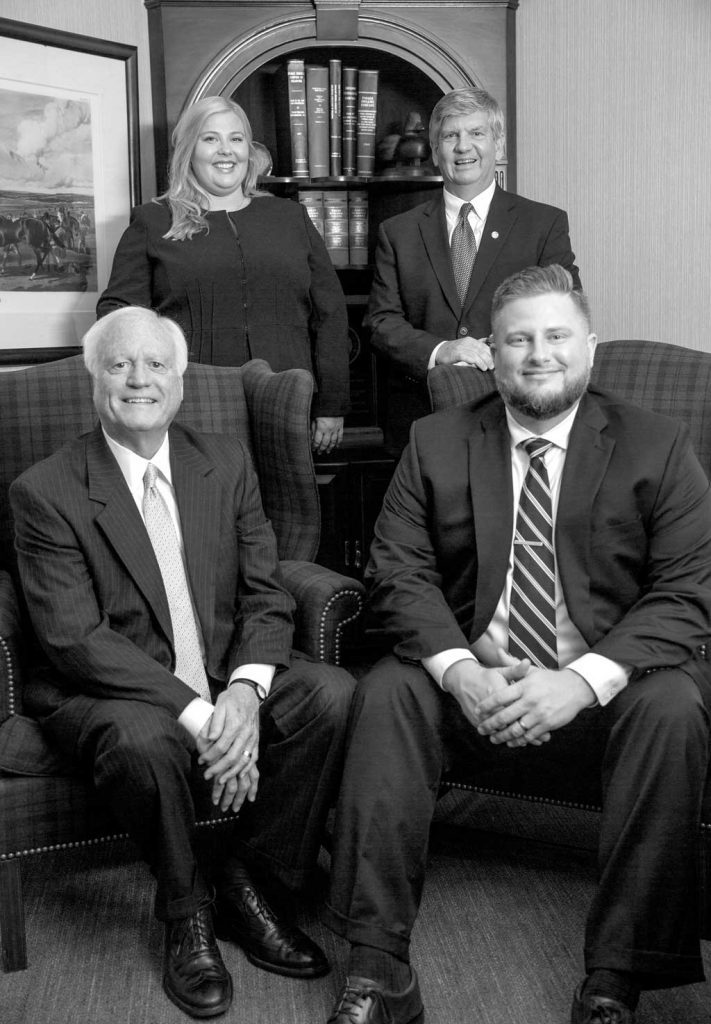 Our clients include startup and Fortune
100 companies, family-owned businesses and partnerships, developers and Indian tribes, public trusts and municipalities. We provide counsel on legal matters pertaining to business operations, contracts, purchases/sales, financing and infrastructure transactions. Regardless of where clients' business interests take them, we help them grow and survive during economic hardships.
Two W. Second St., Ste. 700
Tulsa | 918.582.1211
105 N. Hudson Ave., Ste. 1000
Oklahoma City | 405.319.3500
1800 N. Interstate Dr., Ste. 104
Norman | 405.319.3501
6300 Ridglea Place, Ste. 820
Fort Worth, TX | 817.653.3232
[nextpage title="The Face of Innovative Health Insurance"]
GlobalHealth
Trust. It's what drives GlobalHealth's mission to deliver the best healthcare coverage in the industry. From its leaders to employees, the commitment to providing affordable and effective health coverage to Oklahomans is clear. GlobalHealth is a health maintenance organization with an innovative approach to care, focused on member outreach and care management. GlobalHealth believes in comprehensive member engagement to earn the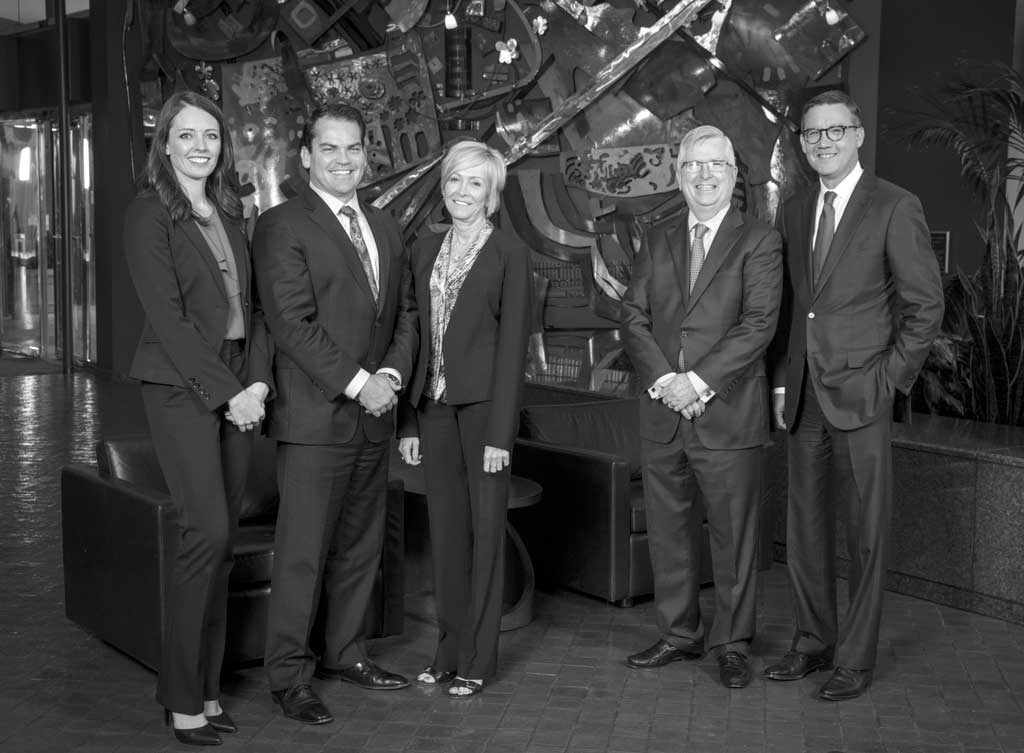 satisfaction and confidence of those it serves. The company is redefining the way members engage with their insurance provider by using a predictive analytics model that has proven effective in reducing the number of emergency room visits, admissions and re-admissions. This translates to reduced premiums and cost shares to their members.
GlobalHealth offers competitive benefits to Oklahomans who need it most. The company serves Oklahoma educators and state employees, Medicare Advantage members and federal employees. 
GlobalHealth is truly an Oklahoma staple – and its employees capitalize on their regional knowledge to help members find solutions that go beyond standard healthcare options. 
"Our member outreach program helps close 'care gaps,' which helps reduce emergency room and hospital admissions," said Scott Vaughn, GlobalHealth president and chief executive officer. "This results in improved health outcomes that can be measured. We invest in proactive and preventive care so our members can have better overall health outcomes and our products remain more affordable."
Also joining Vaughn in the company's leadership team are Dee Delapp, senior vice president and chief sales and marketing officer; Tayla Harris, senior vice president and chief financial officer; Nancy Reed, senior vice president and chief compliance officer; and David Thompson, senior vice president and chief operating officer.
Headquartered in both Oklahoma City and Tulsa.
[nextpage title="The Face of Residential Real Estate"]
McGraw Realtors
McGraw Realtors is celebrating 80 years in 2018. As the largest and fastest-growing, independently owned real estate company in Oklahoma, McGraw shows no sign of slowing down. The Commercial and Property Management divisions have already tripled in size since their introduction in 2008. Collectively, they provide real estate solutions ranging from tenant and landlord representation to facilities and property management to both residential and commercial clients.
In addition to residential and commercial real estate, McGraw also provides worldwide relocation services through their partnership with Leading Real Estate Companies of the World.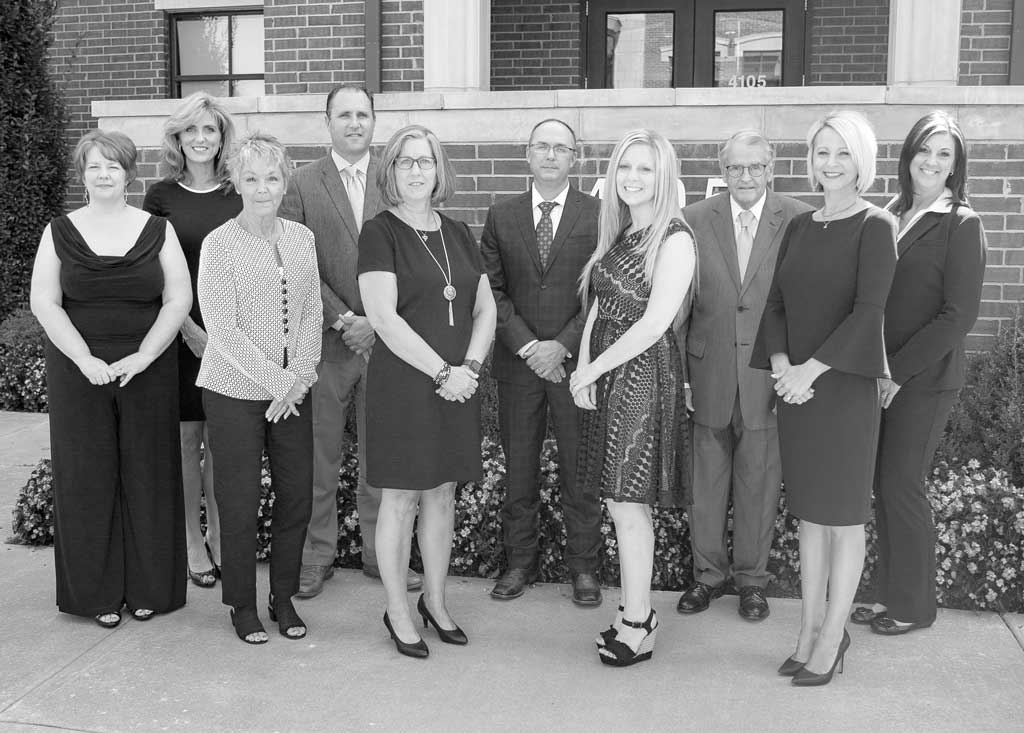 "I am excited that I will see McGraw reach 100 years in my career," says Bill McCollough, company president. "It is truly rare to see any company succeed in business that long, especially one that stays true to its principles over the years." McCollough emphasizes that McGraw is built on a commitment to excellence, ethics and high standards.
1639 N. 3rd St.
Langley | 918.782.3211
10712 S. Memorial Dr.
Tulsa | 918.592.6000

 

12620 E. 86th St. N.
Owasso | 918.592.6000
4105 S. Rockford Ave.
Tulsa | 918.592.6000
524 S. Main St.
Broken Arrow | 918.592.6000
[nextpage title="The Face of Ear, Nose & Throat Care"]
Eastern Oklahoma ENT
Eastern Oklahoma Ear, Nose and Throat has been dedicated to providing the highest quality of care with respect, integrity and compassion for more than 40 years. In fact, it's grown to be the largest clinic of its kind in Oklahoma, specializing in complete care for pediatric and adult ear, nose and throat diseases. The clinic has the only board certified neuro-otologist in Tulsa, a full service allergy testing and treatment center, board-certified audiologists and staff members who are committed to ensuring patients and their families enjoy a positive experience during each visit. The dedicated Eastern Oklahoma Ear Nose and Throat team includes Drs. Anthony Loehr, Stephen Brownlee, William P. Sawyer II, David White, David W. Hall, Atul Vaidya, Christopher Siemens, Evan Moore, and Jeremy G. Foon, and our audiologists include Jessica Degginger, Mary Ellen Finerty, Megan D. Ellwood, Karen B. Cox, Desirae Webb, Kevin Hamilton and Shelley Ballard.
5020 E. 68th St. S.
Tulsa | 918.492.3636
9343 S. Mingo Rd.
Tulsa | 918.492.3636
[nextpage title="The Face of Home Building"]
Brian D. Wiggs Homes
The staff at Brian D. Wiggs Homes believes that every day they are improving lives, strengthening families and making dreams come true. They do this through strong relationships, beautiful design and paying attention to the details. They enjoy working closely with each homeowner from lot selection through architectural design, and Wiggs and his staff strive to bring customers' dreams into focus each step of the way. From new home consultation, remodeling consultation and custom architectural plans to custom interior and exterior design, Brian D. Wiggs Homes always delivers the signature homes customers desire. The first step is simple – make an appointment to discuss the style of home you desire and his team, including Interior Designer Grace Markes, CFO Erin Deweese, COO Cahn Wiggs, and Office Administrator Diana Ball, will guide you from there.
302 W. Main St.
Jenks | 918.518.5678
[nextpage title="The Face of Interior Design"]
Richard Neel Home
The designers at Richard Neel Home suggest clients consider them "style coaches." Richard Neel Home excels in customer service designed specifically for each client – everyone is different and has different needs. We hope to enhance and encourage your personal style and vision by taking the time to get to know you, your family and, sometimes most importantly, your pets. Lance Cheney, designer/owner; Alison McFarlane, designer; and Holly Park, manager, are committed to helping clients find their true design – the look they dream about, whether it's modern, vintage, eclectic, traditional or anything in between.
Richard Neel Home is the oldest brick and mortar interior design company in Tulsa, a full-service interior design company and a fine home furnishings store that is also a source of inspiration and products for other area designers. "Our store is so eclectic; we have one-of-a-kind, modern, traditional, vintage – because we help you find your style, not ours," Cheney says. "Every design is different." The store features 4,000 square feet of retail space in addition to a design studio and the only Visual Comfort Gallery in Tulsa. Merchandise includes everything from furniture and floor coverings to art, lighting, fabric, accessories and wallpaper.
3742 S. Peoria Ave.
Tulsa | 918.742.4777
[nextpage title="The Face of Hearing Aids Armstrong Hearing Aid Center"]
Armstrong Hearing Aid Center
Armstrong Hearing Aid Center is a family-owned and -operated business serving Tulsa since 1960. Shohn Armstrong is board certified in hearing instrument sciences and has worked in the industry for more than 27 years. Shohn has taken a special interest in patients who can benefit from hearing aids; he is sensitive to the cost and focuses on these areas by exploring options to make hearing aids more available and more affordable for more people. Think about this: taking the average cost of a hearing aid and dividing it by the average life span, the cost for a hearing aid is approximately 92 cents a day. Keep in mind, hearing aids are mini computers that operate 8-12 hours a day. Isn't life worth hearing?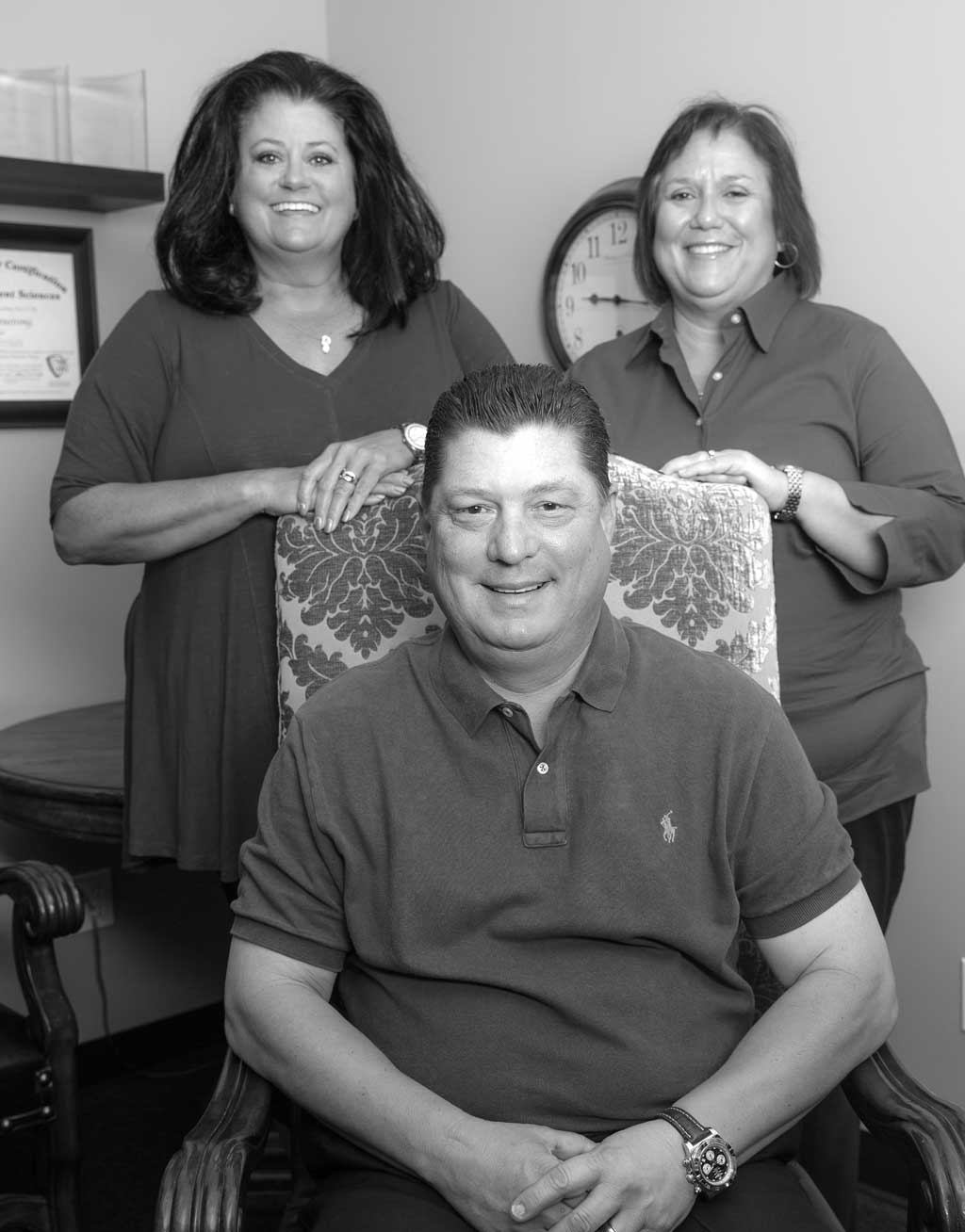 Shohn's wife, Suzy, and Shelley Havig, office manager, make up the rest of the team. We honestly believe we're the "Best of the Best" in Tulsa. Call us at 918.492.6087 and come check us out for yourself!
6038 S. Yale Ave.
Tulsa | 918.492.6087
[nextpage title="The Face of Heating and Air"]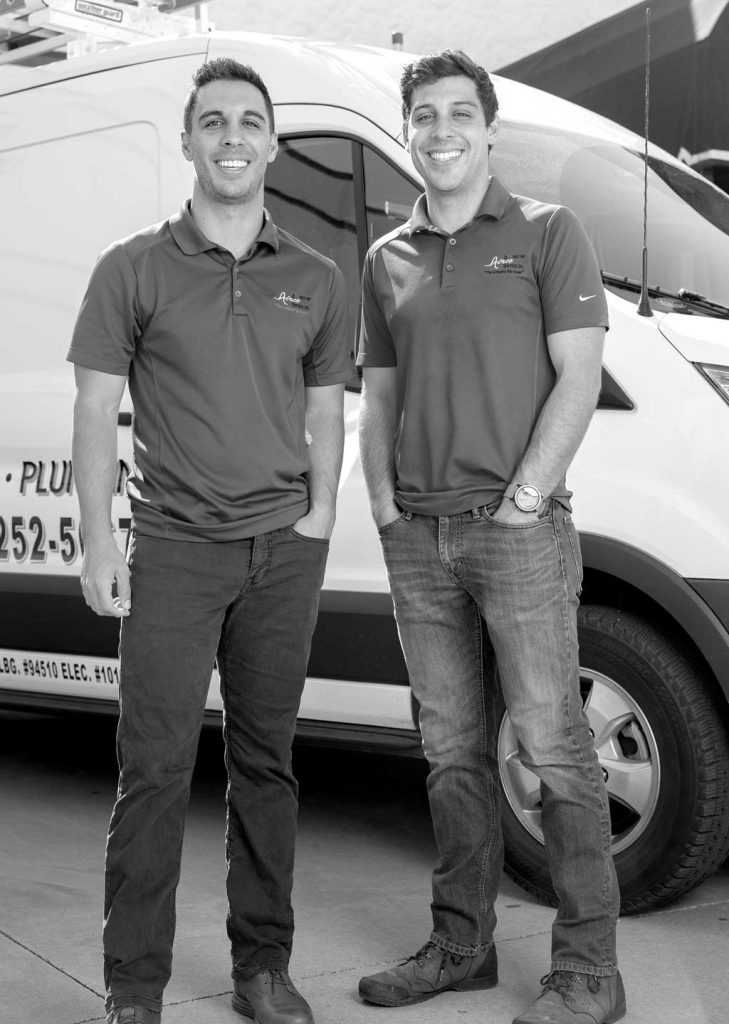 Airco Service, Inc.
Founders of Airco Service in 1961 were John R. and Louise Boyce. After all these years in business, Airco has earned the third-generation family-owned reputation that Oklahoma customers trust. Airco takes pride in their workmanship with certified trained technicians at delivering the best quality and customer service to their customers.
Airco meets customers' needs on service repairs and provides free estimates on equipment replacements. From heating, cooling, electric and plumbing, Airco is the "one call does it all" service company. With over 160 trucks and more than 200 employees, Airco provides service to both residential and commercial properties across the state.
The company has received multiple awards, including the Dave Lennox Award for being among the top 25 Lennox dealers in North America out of 7,800 Lennox dealers across the country from 2008 to 2017. For the past three years, the EPA has named Airco Service to the EPA's Century Club Award, which is given to 100 leaders in home energy efficiency each year. Public Service Co. of Oklahoma has named Airco as a Top Performer in its Power Saving program each year since 2010, and Airco has received the Oklahoma Natural Gas Partnership Award for Innovative Energy Solution.
Oklahomans have rewarded Airco Service for its dedication to its customers by naming the company as The Best of the Best in Oklahoma Magazine from 2010 through 2018.
11331 E. 58th St.
Tulsa | 918.252.5667
4320 Charter Ave.
Oklahoma City | 405.715.2665
343 Magnolia Dr.
Grand Lake | 918.782.2263
[nextpage title="The Face of Barbecue"]
RibCrib
RibCrib has been "Smokin' the Good Stuff" on-site, at every location, every day since it was founded in 1992. And we've always been committed to giving back to Tulsa. As RibCrib has grown, we have taken the community service focus from that first location into more than 60 stores in six states. The annual RibCrib Golf Invitational raised $110,000 for local Tulsa charities in 2017, and the company donated $198,000 of free meals to veterans and active duty personnel on Veteran's Day, something we have done every year for the last five years. This kind of community support is carried on by our leadership teams in every market we serve.
Citizenship is in our sauce, but the most important ingredient is RibCrib's people – our employees and customers. "We have so many Cribbers that have been here for 10, 20, all the way up to 26 years. We are proud that our culture fosters that kind of career satisfaction," says Marc Chastain, RibCrib president. "Thank you, Oklahoma and all of our loyal guests and team members – we couldn't have done it without you."
Located in Oklahoma, Arkansas, Kansas, New Mexico, Texas, and Missouri.
[nextpage title="The Face of Medicinal Cannabis Clinics"]
Tulsa Higher Care Clinic
Tulsa Higher Care Clinic is the first medical practice to start seeing eligible patients for the Oklahoma Medical Marijuana Program. This compassionate, patient-centered organization provides comprehensive medical consultations for the use of medical cannabis. Patients will be seen by Dr. Jason Sims, who will determine whether medical cannabis treatment would be of benefit for a patient's medical condition, especially if the patient has not found substantial relief from medications such as opiates and/or invasive conventional medical procedures. Unlike traditional modes of therapy, the use of THC with high cannabidiol (CBD) content and/or medical cannabis has proved to be a safer, low-risk, naturally therapeutic alternative for a multitude of chronic and debilitating medical conditions and ailments. At Tulsa Higher Care Clinic (THC2), patients can see a recommending doctor to begin establishing a bona fide or ongoing relationship, as outlined in the rules and regulations of Oklahoma State Question 788.
3321 S. Yale Ave.
Tulsa | 918.619.9393