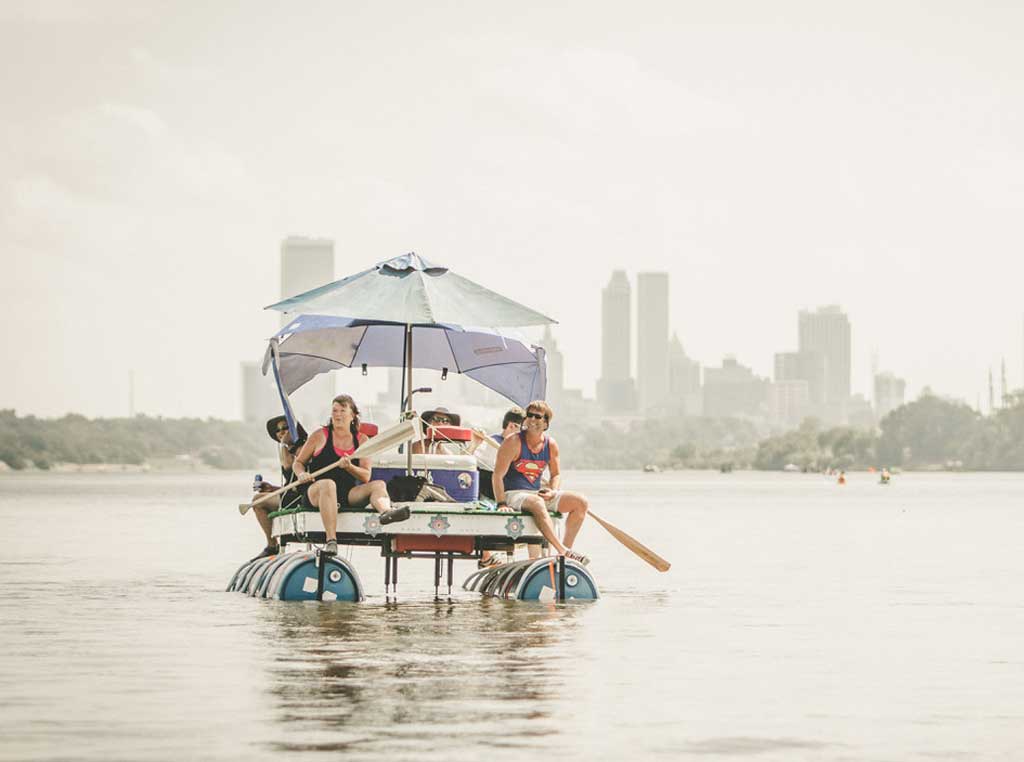 Sept. 3 – Arkansas River – 
From tulsaraftrace.com: Get ready for the 4th year of the Great Raft Race's revival on the Arkansas River. Register now to participate in this classic Tulsa event on Labor Day Monday.
The race ran from 1973 – 1991, at its peak there were 600 rafts, 4500 racers, and 150,000 spectators that lined the banks of the Arkansas River from Sand Springs to Tulsa. At one point it broke the state record for the largest single day event in state history!
For more information visit tulsaraftrace.com