Tulsa Oktoberfest
If you haven't yet made it to one of Oklahoma's most anticipated annual festivals, you're missing out. Tulsa Oktoberfest returns to River West Festival Park from Oct. 19-22, celebrating 44 years in the metro.
A love of Bavarian culture is at the heart of Oktoberfest, with activities to entice like bier barrel racing, stein hoisting, dachshund dog races and live music. If you've come for food and drink, you won't be disappointed; 200 German and local beers are on tap, along with traditional cuisine options like Bavarian cheesecake and strudel, wienerschnitzel and brats. Among the other offerings within the 140,000 square feet of fun include carnival games, rides, a variety of stage performances and VIP experiences.
Modeled after the Oktoberfest Munich in Bavaria, Germany, Tulsa Oktoberfest even flies in authentic bands from Germany. The event was named a Top Five Oktoberfest by USA Today, Conde Nast Traveler Magazine and Orbitz. Get your tickets at tulsaoktoberfest.org.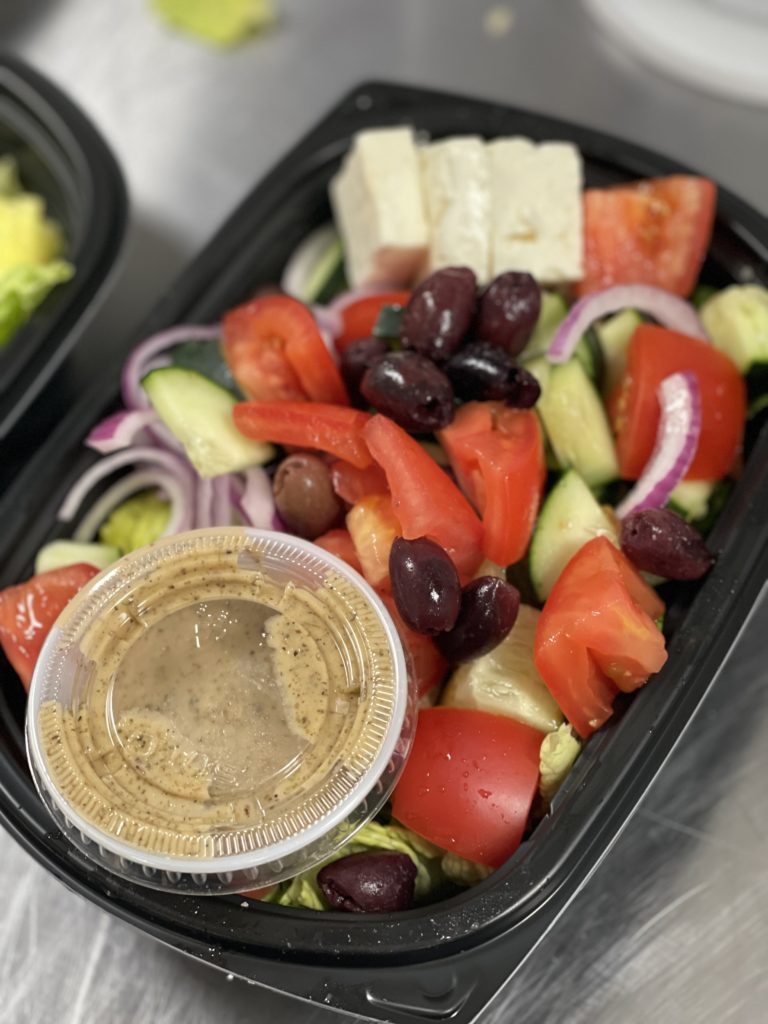 Tulsa Greek Festival
Take an impromptu trip to Santorini, Greece, at the annual Tulsa Greek Festival, running Sept 21-23 at the Holy Trinity Greek Orthodox Church.
Food takes center stage at this event, with options including lamb, spanakopita, Greek-style green beans, gyros and calamari. Head to the bakery to enjoy baklava, finikia, kourambiedes and koulourakia.
Get your shop on at the market, with local wares, festival goodies, jewelry, imported foods and more.
Other activities include live music and dancing, a Toga Run with a 5K, church tours and wine tastings.
For more information, visit tulsagreekfestival.com.
Tulsa Regional Balloon Festival
Support a good cause and have a great time doing it at the Tulsa Regional Balloon Festival, benefitting Gatesway Foundation, at Broken Arrow's Events Park from Oct. 27-28.
Gatesway, a nonprofit Oklahoma agency, encourages independence and provides opportunities for people with intellectual disabilities to live and work in the community. The foundation – which is celebrating its 60th anniversary this year – hosts the annual festival with over 30 hot air balloons from across the country. Guests can enjoy live entertainment, balloon competitions, arts and crafts, local vendors and plenty of delicious eats. Bring the kids for a children's activity area, pony rides, a cupcake decorating contest and even lawn mower races.
Of course, the main draws are the hot air balloons themselves, from competition flights to tethered rides and balloon glows. Learn more at
gatesway.org/balloonfestival.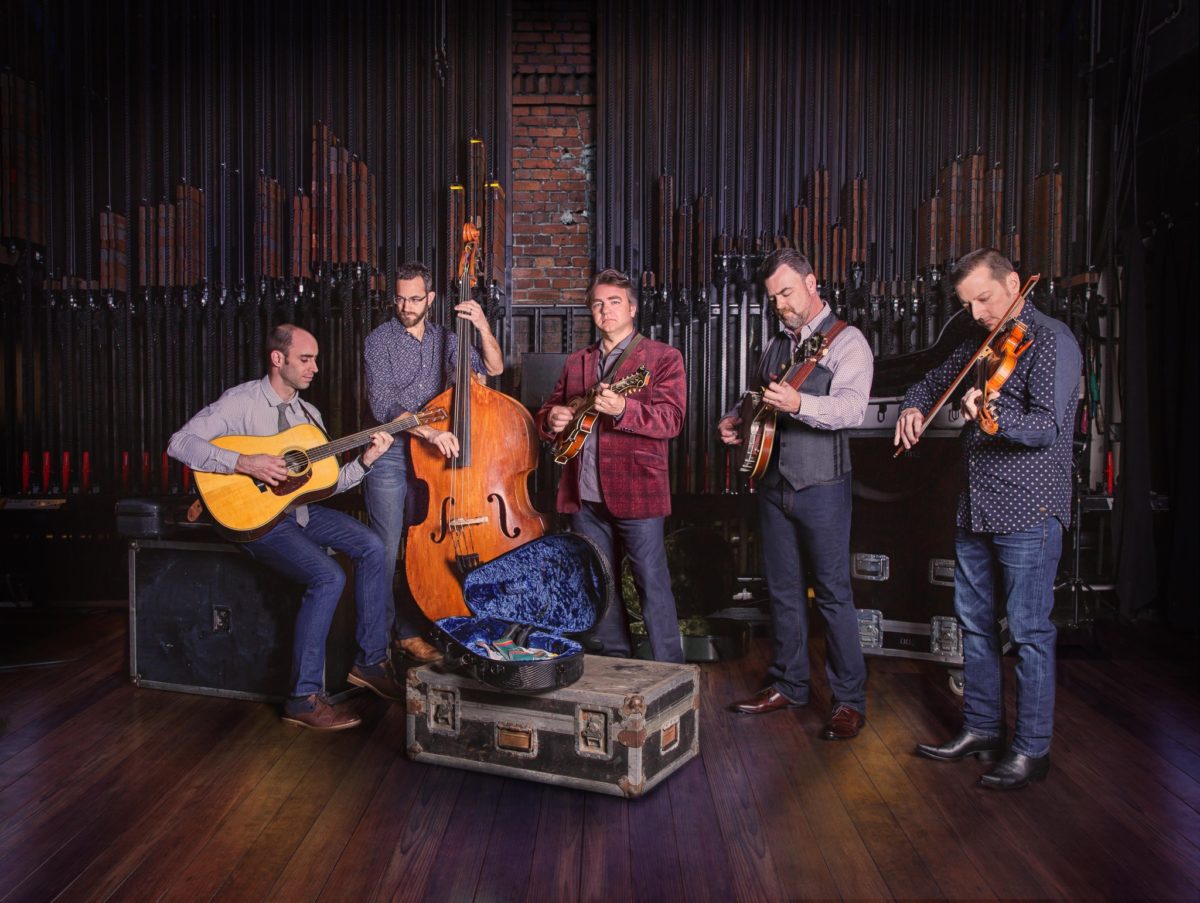 Oklahoma International Bluegrass Festival
Guthrie's Cottonwood Flats Recreation Area welcomes one and all to Oklahoma's International Bluegrass Festival, an annual three-day event teeming with national and international bluegrass bands. This exciting event brings musicians in from across the globe and supports the bluegrass industry at large.
You'll often stroll past talented artists jamming together in a casual, supportive environment. Plus, open mic nights allow for everyone to shine. You'll hear everything from the titular music style to country, folk and even swing.
Don't leave the kiddos at home. The Children's Tent will teach kids about music history and offer arts and crafts projects they can take home. Lastly, the festival offers delicious eats and other concessions, as well as acoustic instrument dealers and the chance to camp out overnight. The fun runs from Oct. 12-14. Visit oibf.com for more information.
Robbers Cave Fall Festival
Arts and crafts vendors, delicious food and drink, amusement park rides and an entertainment stage are just a few of many draws at the annual Robbers Cave Fall Festival, running Oct. 20-22 at Robbers Cave State Park in Wilburton.
Along with the above goodies, the festival also features the Fall Foliage Cruise, described as a "pre-1984 rod, custom and classics car and truck show." The cruise often attracts over 500 different car owners from a multi-state region.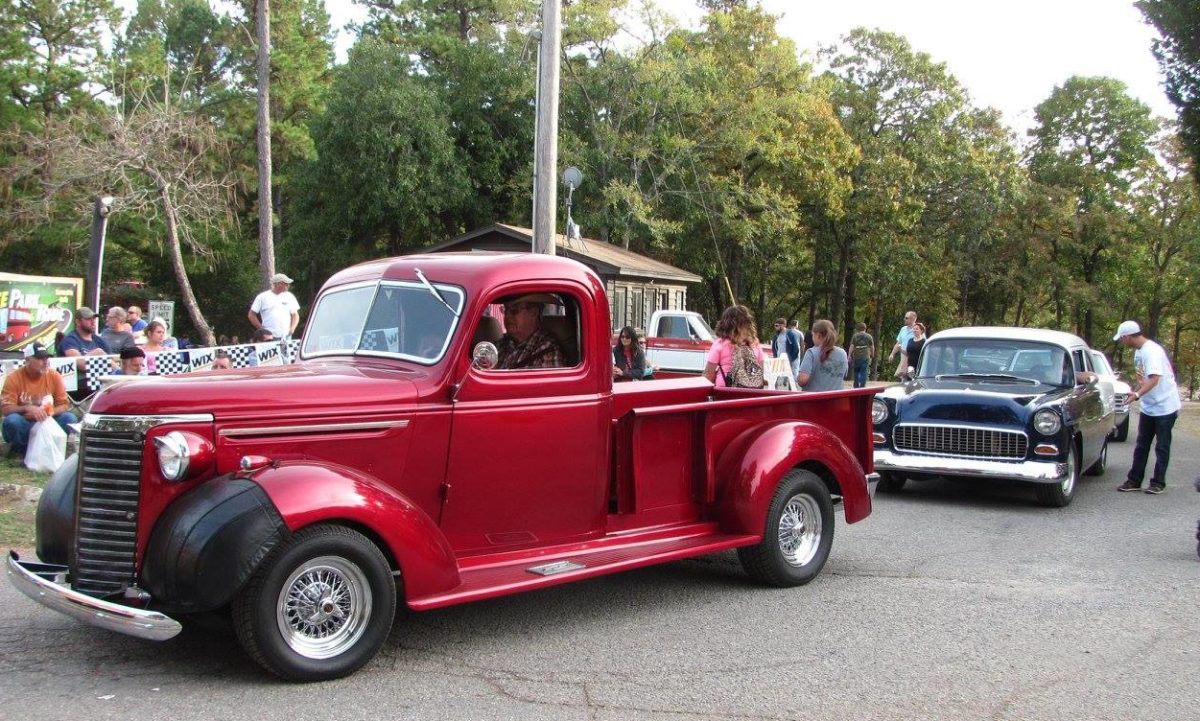 The shops are a hidden gem at Robbers Cave. You'll find a bevy of handcrafted items, from soap to pottery, yard art, jewelry and even cedar furniture. Delicious food and drink – like loaded baked potatoes and homemade root beer – will also be available, alongside barbecue, caramel apples and corn dogs.
Free transportation shuttle buses are available to and from downtown Wilburton. For more information, visit robberscavefallfestival.com.
Oklahoma Regatta Festival
Fans of the outdoors, sports, aquatic adventures and family friendly fun won't want to miss the annual Oklahoma Regatta Festival, running Sept. 29-Oct. 1 on OKC's Oklahoma River.
Hosted by RiverSport Adventures, the festival includes a variety of competitions. First up is the OG&E NightSprints on Friday for RiverSport Corporate Rowing and Dragon Boat League championships. Next up are the collegiate, masters and juniors racing events Saturday and Sunday. The events wrap up Sunday with Paddlemania, open to all, starting at noon.
For those more keen to stay on land, there will be plenty of live entertainment, food trucks and even a livestream to enjoy the competitions from afar. For more information, visit riversportokc.org.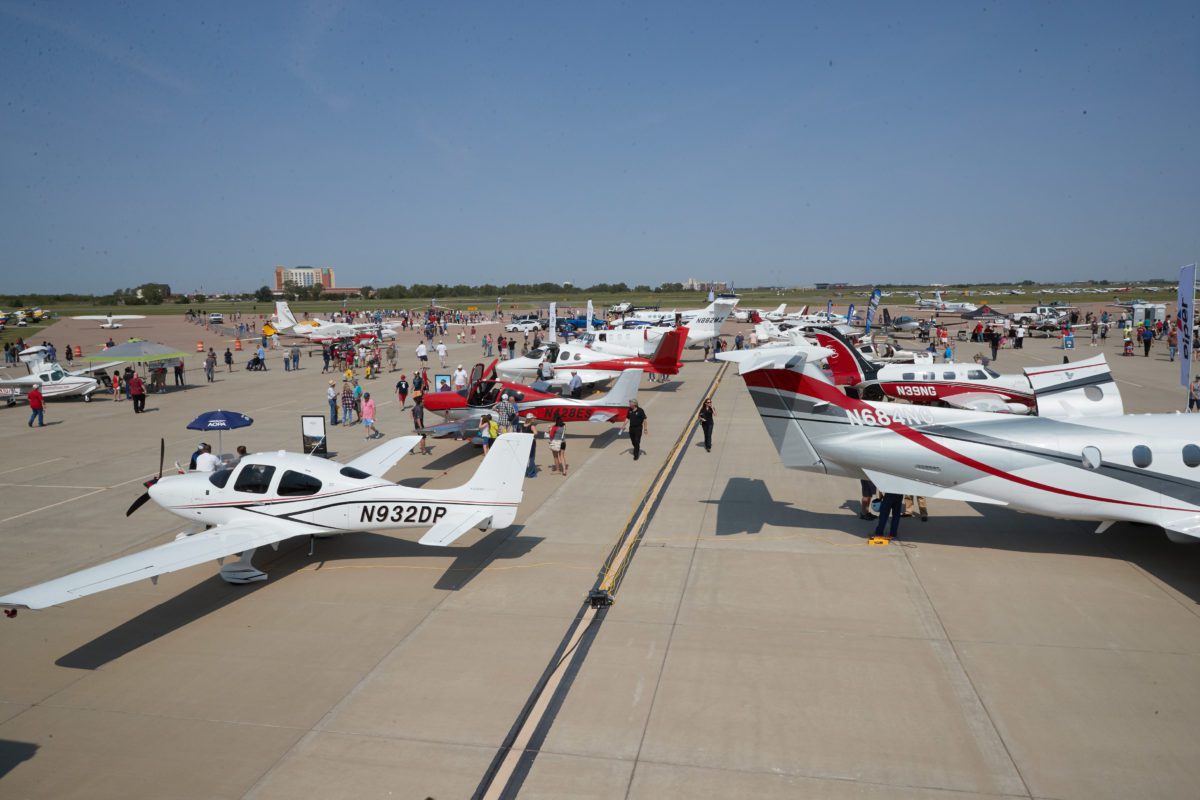 Aviation Festival
Fly over to the University of Oklahoma's Max Westheimer Airport for its annual Aviation Festival, Sept. 23 from 9 a.m. to 2 p.m.
Perfect for kids, kids at heart … or really anyone interested in the ins and outs of aviation, the festival includes a variety of exciting static aircraft displays to peruse. Additionally, a Kid's Corner welcomes Junior Sooners to chat with OUPD officer Volmmer and K-9 bomb dog Joe, along with OU mascots Boomer and Sooner.
For an educational component, visit the Sooner Flight Academy, which boasts hands-on hangar activities and STEM programs for all ages. You can also enjoy food trucks on-site.
Parking and admission is free. For more information, visit ou.edu/airport.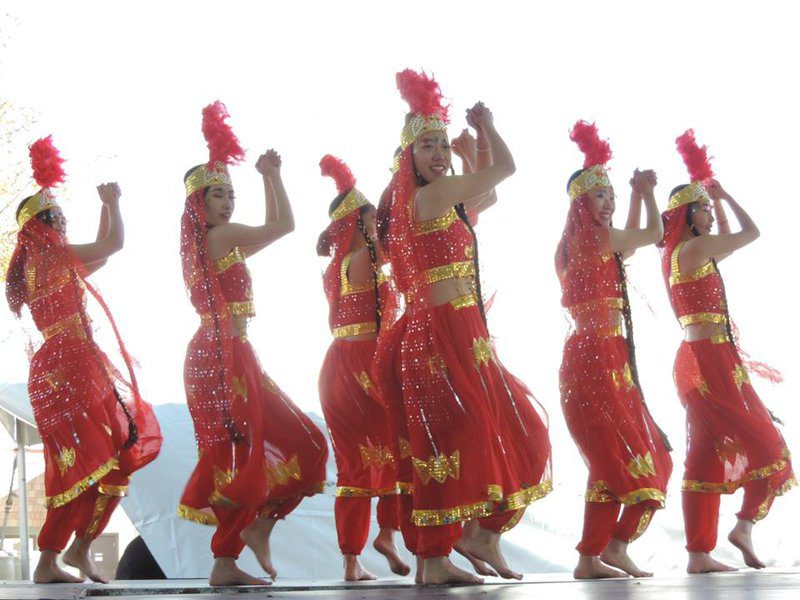 Edmond International Festival
You're in for an enriching cultural experience at the Edmond International Festival, running Nov. 11 at the Edmond Festival Market Place.
The event, established in 1975 at the University of Central Oklahoma, has grown to now include the entire city of Edmond. The school itself even has an entire week dedicated to international celebrations.
You will see a variety of countries, regions and cultures represented during the festival, with display booths, authentic eats, performances and toe-tapping music. This event celebrating the beauty of diversity is free to the public. For more information, visituco.edu/student-life/ihouse/international-festival.
Rock Island Arts Festival
Chickasha's Rock Island Depot hosts the annual Rock Island Arts Festival from Sept. 29-Oct. 1.
Guests can expect everything from fine art displays to exciting live music and various art-based activities. Booths will line the train depot, filled with goodies like sculptures, paintings, wood crafts, ceramics, photography and handmade jewelry.
You can take a pit stop in the henna tent, or visit the wine and brewery booths for adult beverages. Saturday welcomes the Ride the Rock gathering – a bicycle tour replete with food from on-site vendors. Kids can enjoy sand treasure digs, inflatables and carnival rides.
For more information, visit rockislandartsfestival.org.
Oklahoma Heritage Farm Fall Festival
Venture to Ramona for the annual Oklahoma Heritage Farm Fall Festival, running from Sept. 30 to Nov. 5.
The farm, which boasts over thirty acres of greenery, will play host to a variety of events, including games, hay rides, family friendly activities, petting zoos and live entertainment.
You can also fully embrace the beauty of autumn with a 10-acre maze and smaller option for the kiddos. Other goodies include fire pits, shopping options and concessions. Make sure to stop by the pumpkin patch and grab a seasonal photo before you leave.
For more information, visit okheritagefarm.com.
---
Choctaw Nation Labor Day Festival
Sept. 1-3
Tvshka Homma Tribal Grounds, Tuskahoma
choctawnation.com
Dusk 'Til Dawn Blues Festival
Sept. 1-3
OK Blues Hall of Fame
dcminnerblues.com
Cherokee National Holiday
Sept. 1-3
Various locations, Tahlequah
thecherokeeholiday.com
Watermelon Festival and Community Fair
Through Sept. 2
Main Street, Ringwood
Bluegrass and Chili Festival
Sept. 8-9
Downtown Wagoner
bluegrasschilifest.com
Wine & Art Festival
Sept. 9
150 N. Front St., Eufaula
visioneufaula.org/events
Coweta Fall Festival
Sept. 14-16
Hwy. 72 & Chestnut St., Coweta
cowetachamber.com
Fall Fest
Sept. 14-Oct. 12
Collinsville Veterans Building
collinsvillechamber.org
Valliant Watermelon Festival
Sept. 15-16
Valliant City Park
valliantchamber.org/watermelon-festival
Arts 'N Action Festival
Sept. 15-16
Tilman County Courthouse Square, Frederick
ramonatheatre.com
Scotfest
Sept. 15-17
Broken Arrow Event Complex
okscotfest.com
Los Festivales y Mercados: Día de Independencia de México
Sept. 16
First S. Lewis Ave., Tulsa
visitkendallwhittier.com
Sand Plum Festival
Sept. 16
1102 Main St., Woodward
woodwardmainstreet.com
Artfest
Sept. 16-17
GAST Center, Tulsa
gastulsa.org/artfest
Elk City Fall Festival
Sept. 16-17
Convention Center, Elk City
visitelkcity.com/fall-festival
Tulsa Greek Festival
Sept. 21-23
1222 S. Guthrie
tulsagreekfestival.com
Skiatook Pioneer Days Festival
Sept. 21-23
Skiatook Central Park
skiatookchamber.com
Grape Stomp Festival
Sept. 22
Canadian River Winery, Lexington
canadianriverwinery.net
Fin and Feather Fall Festival
Sept. 22-24
Fin and Feather Resort, Gore
finandfeatherresort.com
International Festival
Sept. 22-24
Elmer Thomas Park, Lawton
lawtonok.gov
Okeene Germanfest
Sept. 23
101 N. Main St., Okeene
okeenegermanfest.com
Aviation Festival
Sept. 23
National Weather Museum, Norman
ou.edu/airport
Fright Fest
Sept. 23-Oct. 29
Frontier City
sixflags.com/frontiercity
Mesta Festa
Sept. 24
Perle Mesta Park, OKC
mestapark.org
Pumpkin Festival at Shepherd's Cross
Sept. 26-Nov. 4
Shepherd's Cross
shepherdscross.com/pumpkin-festival.html
Chalk It Up! An Art Festival
Sept. 29-30
Broken Arrow Rose District
arts302.com/chalk-it-up-2023
Broken Arrow Rose Festival
Sept. 29-30
302 S. Main St., Broken Arrow
keepbabeautiful.org
Oklahoma Regatta Festival
Sept. 29-Oct. 1
Riversport OKC
riversportokc.org
Rock Island Arts Festival
Sept. 29-Oct. 1
Rock Island Depot, Chickasha
rockislandartsfestival.org
Plaza District Festival
Sept. 30
Plaza District, OKC
plazafest.org
Fiestas de las Americas
Sept. 30
Calle Dos Cinco, OKC
historiccapitolhill.com/fiestas-de-las-americas
Oklahoma Heritage Farm Fall Festival
Sept. 30-Nov. 5
38512 U.S. Hwy. 75, Ramona
okheritagefarm.com
OK Mozart Festival Oktoberfest
Oct. 1
415 S. Dewey Ave., Bartlesville
okmmusic.org/events/oktoberfest
Pelican Festival
Oct. 5-8
Wolf Creek Park, Grove
pelicanfestok.com
Oklahoma Czech Festival
Oct. 7
Main Street, Yukon
czechfestivaloklahoma.com
Tallgrass Music Festival
Oct. 6-7
2967 W. 133rd St. N., Skiatook
skiatooktallgrassfestival.com
Oklahoma's International Bluegrass Festival
Oct. 12-14
Cottonwood Flats, Guthrie
oibf.com
Arcadia Route 66 Neonfest
Oct. 13-15
13100 E. Old Hwy. 66, Arcadia
facebook.com/arcadianeonfest
Red Earth Parade and FallFest Powwow
Oct. 14
Myriad Botanical Gardens, OKC
redearth.org
Tulsa Oktoberfest
Oct. 19-22
River West Festival Park, Tulsa
tulsaoktoberfest.org
Poteau Balloon Festival
Oct. 20-21
LeFlore County Fairgrounds, Poteau
poteauchamber.com
Robbers Cave Fall Festival
Oct. 20-22
Robbers Cave State Park, Wilburton
robberscavefallfestival.com
Oklahoma Highland Gathering
Oct. 20-22
Choctaw Creek Park, Choctaw
unitedscotsok.com
Guthrie Wine Festival
Oct. 21
108 N. Wentz St., Guthrie
heirdevents.com/calendar
Pecan Festival
Oct. 26-28
Downtown Okmulgee
okmulgeechamber.org/pecan-festival
Tulsa Regional Balloon Festival
Oct. 27-28
1215 E. College St., Broken Arrow
gatesway.org/balloonfestival
Hydro Harvest Festival
Oct. 28
Main Street, Hydro
facebook.com/HydroHarvestFestival
Boo on the Bricks
Oct. 31
Downtown Pauls Valley
paulsvalleychamber.com
Will Rogers Motion Picture Festival
Nov. 1-4
Will Rogers Memorial Museum, Claremore
dogirons.com
Dia de los Muertos Festival
Nov. 3-11
Living Arts of Tulsa
livingarts.org
Edmond International Festival
Nov. 4
Edmond Festival Market Place
uco.edu
Chickasha Festival of Light
Nov. 18-Dec. 31
2400 S. Ninth St., Chickasha
chickashafestivaloflight.org
Okie Winterfest
Nov. 25-26
Muskogee Civic Center
okiewinterfest.com