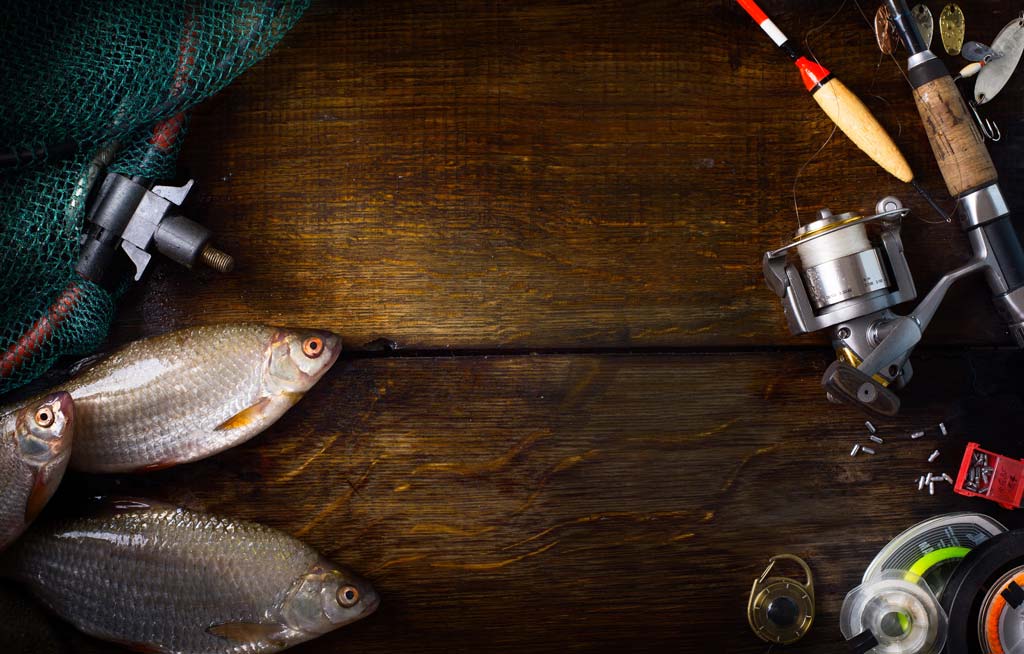 Father's Day looms and you're tired of buying the typical triad of gifts: cologne, shirt-and-tie set or funny ball cap. But you know he loves fishing; the problem is, you have no idea what to get him.
With a little digging and acquired knowledge, you can give your dad something he'll enjoy while he's on, in or near a body of water to catch his favorite species of fish.
Step One
Find out what your dad catches and where he catches it. Crappie, trout, catfish and the three most common bass (largemouth, smallmouth and striped) in Oklahoma require various rods, reels and bait, so just buying him any old lure or pole won't do.
Some dads prefer that you ask them directly: "Hey, Dad. What kind of fish do you catch most often?" But if he likes surprises, get him to tell stories (with subtle questions strategically dropped in) about his angling passion. You could recall a fish fry that he had with his day's catch and how much you liked it. Or you could remind him of how a particular fishing trip was humorous or exciting.
The goal is simple: Get the low-down on the fish species and the location.
Step Two
Buy your dad something he will use.
Large retail outlets, such as Bass Pro Shops and Cabela's, provide an array of equipment and gadgets that your dad may find handy … or just throw in the bottom of his tackle box or hidey-hole of his boat.
Always helpful is the local bait and tackle shop near the lake, river or stream where your dad fishes. Chances are that he frequents that small business anyway, and the owner can guide you toward a precise purchase.
"You can waste a lot of time trying to figure out what to use," says Carl Cook, whose Crooked Hook is a half-mile from Fort Gibson Lake's Taylor Ferry. "You stop by the local bait and tackle shop and they'll tell you what's hitting. Fish can change what they hit day to day. The guy at the bait shop is always talking to people about where and what the action is.
"Any advantage that you can get before [heading out] makes a difference in your day of fishing. For instance, Lake Tenkiller, just 20 miles away from Fort Gibson, has a completely different set of conditions, so what works at one lake may not work at another."
Or …
Many anglers may prefer one style of fishing, but almost all like to catch as many different species of fish as possible in their lifetimes. So your Father's Day gift could be to have him try something different.
If he has never fished for walleye, you could help fund a trip to Mille Lacs, Minnesota. If he wants to snag (and release) a marlin, book a charter boat leaving the Outer Banks of North Carolina.
If he has always talked about fly fishing but put it off, you could enroll him in a class. Trout Unlimited, with chapters in Tulsa and Oklahoma City, has regular seminars on rod techniques and tying your own flies. Most classes are free or inexpensive, but your real gift would be going to them, too, so that you can learn specifically what to buy, whether it's a pair of hip waders or a fly-tying kit.
Plus, you will spend some time with your dear old dad – the gift he'd most enjoy.