There are plenty of ways to appreciate Halloween this month. Partake in the 2,000-year-old tradition with special programming and events that will frighten, fascinate … or both.
Family Festivities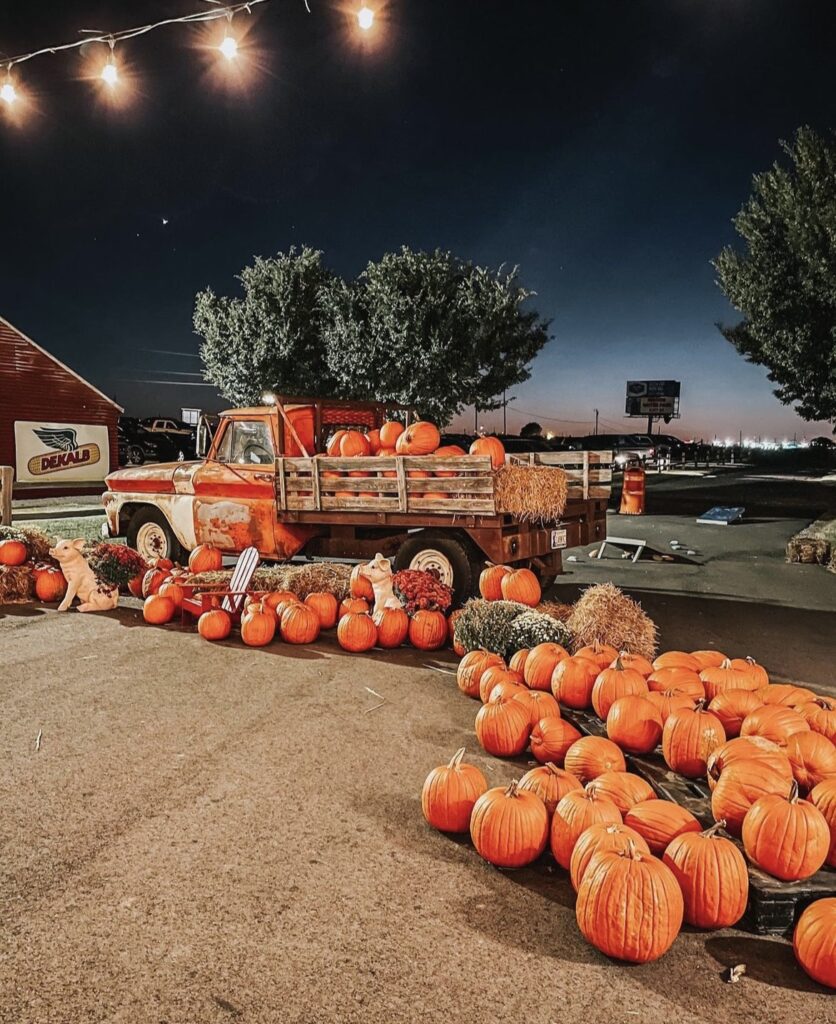 P Bar Farms' Haunted Corn Maze
Oct. 6-28
1002 Old 66 Rd., Hydro
Get ready for a night of excitement and exploration at P Bar Farms' Haunted Corn Maze in Hydro. Founded in 2001, the family-owned farm has drawn up to 2,000 visitors in one night with its haunted corn maze. Owner Loren Liebscher says that it's an ideal outing for families with small children.
"All our spooks are trained to stop if there's a problem and talk nice to the children," he says. "We just want to be friendly and have fun."
Visitors can purchase tickets on-site for the maze, which will run at 7:30 p.m. on 12 different dates.
Tickets to the maze also include admission to the farm's daytime amenities. The maze, which Liebscher designs himself, will be themed "Where's Wanda?" – a play on the children's illustration book Where's Waldo?
"We pride ourselves on being a family friendly corn maze for all ages," says Liebscher. "We have several families that have been coming [every year] for ten years straight."
Halloween Night at the Museum
Oct. 31
1720 W. Will Rogers Blvd., Claremore
Get dressed up in your favorite costumes and bring the family to Halloween Night at the Museum at the Will Rogers Museum in Claremore. Starting at 6 p.m., visitors will have a blast collecting candy and sweets in a safe, friendly and spacious environment. The event is free to the public and will include a costume contest.
Other goodies: Carmichael's – Bixby; Pumpkintown Farms – Tulsa; Orr Family Farm – OKC
Horrifying Hauntings

The Hex House
Oct. 6-Oct. 31
5610 W. Skelly Dr., Tulsa
Enter the Hex House at your own risk. The intense, haunted attraction is allegedly inspired by events that occurred in Tulsa, surrounding Carolann Smith. Following an investigation in 1944, two young women were discovered in the basement of Smith's home. Rumors swirled that the women were held captive and had witchcraft used upon them … so the residence was dubbed "The Hex House." The attraction is not recommended for children under the age of 13, and children under 16 must be chaperoned by an adult.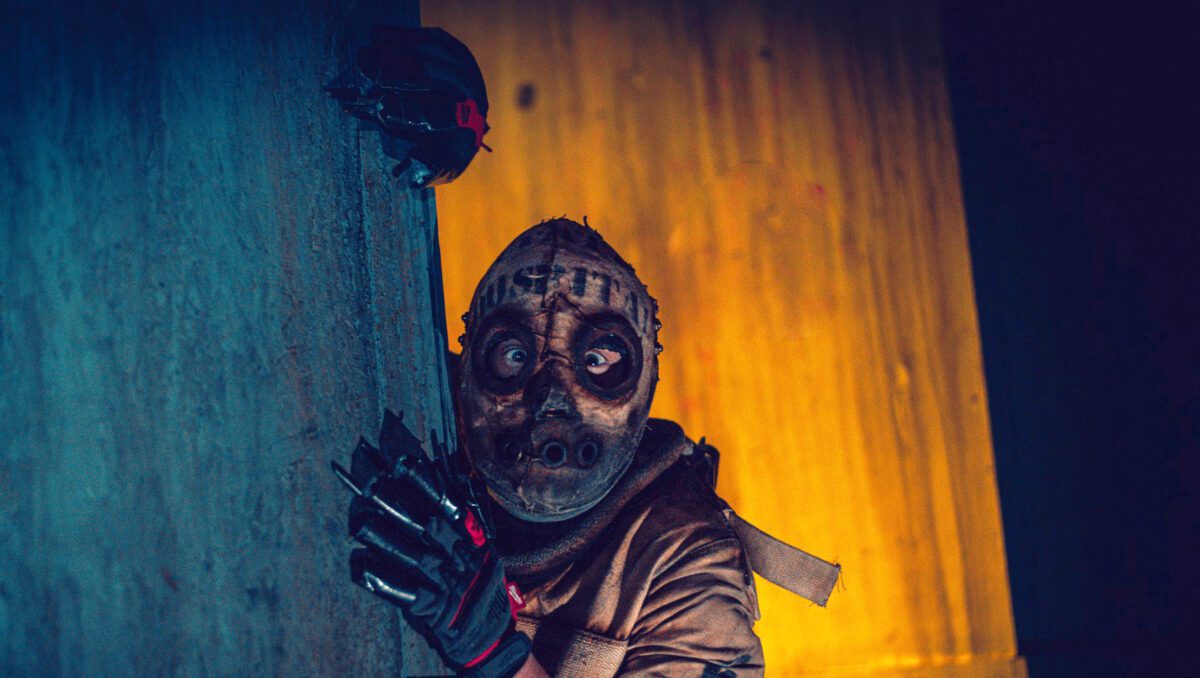 The Asylum
Oct. 6-29
304 W. Cherokee Ave., Nowata
Gear up for the Asylum's bloodiest season yet. Based in Nowata, the extreme, interactive haunt experience challenges visitors to find their way out of sanitarium set in the 1940s. Patients and doctors roam the hallways, trying to avoid whoever – or whatever – has escaped from its room downstairs. Visitors can expect to be doused in theatrical blood and can up the ante by purchasing a special edition blood-soaker T-shirt.
Other goodies: Psycho Path Haunted Attraction – Sperry; Nightmare in the Country – Woodward
Musical Magic 

Candlelight Concerts: A Haunted Evening of Halloween Classics
German American Society Event Center, Tulsa
Oct. 5-26
Invigorate all your senses with a medley of popular Halloween tunes, performed by the Litseo String Quartet at the German American Society Event Center in Tulsa. Programming will include renditions of "Thriller" by Michael Jackson, the Ghostbusters theme song and more. Tickets are available for purchase online.
The Oklahoma Chamber Symphony: A Halloween at Hogwarts
Oct. 14
First Church, OKC
Expelliarmus sinister forces by enjoying A Halloween at Hogwarts at the First Church OKC. Concertgoers will be whisked away to the wizarding world of Harry Potter, and the Hogwarts School of Witchcraft and Wizardry, through an arrangement of scores from the blockbuster franchise. The concert will commence at 7:30 p.m. and is free to the public.
Other goodies: Gothic Midnight – OKC Phil, Oct. 7 at Civic Center Music Hall; Masquerade: Shostakovich's Symphony No. 9 – Tulsa Symphony, Oct. 7 at the Tulsa PAC
Terrifying Tours

Tulsa Spirit Tours
Oct. 14 – Nov. 3
tulsaspirittour.com
Tulsa Spirit Tours has provided quality events that showcase Tulsa's rich history, plus ghost stories and local lore, since 2003. In honor of the Halloween season, the company brings back its flagship tour: the Haunted Tulsa Bus Tour. Tour groups visit haunted hotspots, experience paranormal activity, and hear electronic voice phenomena firsthand.
Historical Spirit Tours
Oct. 21
Historic Fort Reno
Established in 1875, the Historic Fort Reno in El Reno was a critical military post during the Indian Wars Era, making it a site of much unrest. Immerse yourself in its dark past by embarking on the Historical Spirit Tour, which recounts the tales of Fort Reno's unsolved murders. Visitors are encouraged to call ahead to reserve their spots and to dress for the weather.
Other goodies: Guthrie Ghost Walk – 214 W. Oklahoma Ave., Guthrie; Edmond Historical Ghost Tours – 124 E. Second St., Edmond
Bone-Chilling Benefits

The TFA Haunting Halloween Bash
Oct. 21
Gateway Tulsa Event Center
Celebrate Halloween with themed libations, photo-ops, tarot card readings and other macabre activities at the Gateway Tulsa Event Center. Organized by the Tulsa Foundation for Architecture, the proceeds generated from the ticket sales support the nonprofit's mission to champion the art of good design.
The Halloween Train
Oct. 28-29
Oklahoma Railway Museum, OKC
All aboard the Oklahoma Railway Museum's Halloween Train! Running the historic Katy Railroad in Oklahoma City, the museum will take visitors on a 45-minute train ride inside a vintage locomotive, decorated in the spirit of Halloween. The two-day event will include scavenger hunts, a mini golf course and a costume contest with prizes for the winners.
The museum, which does not charge for general admission, relies on volunteers and funds raised from donations and special programming.
"A lot of towns wouldn't exist if it weren't for the part that railroads played," says Anne Murray Chilton, the museum's administrator.
"We'd like for people to be able to experience that part of history and learn more about how railroads shaped Oklahoma and Indian Nation."