Although the eight Canary Islands lie just 60 miles off the coast of Morocco, Africa, they belong to Spain and have for six centuries. Born of volcanoes, this land of eternal spring enjoys lots of sunshine and an average daytime high of 77° year 'round, earning the isles the nickname of Europe's Hawaii (apologies to the Azores in Portugal, which also claims the moniker).
Of the eight, Fuerteventura is the oldest, with topography ranging from mountains of 2,600 feet to barren Mars-like terrain to more than 90 miles of alternating marshmallow-white, gold and black sand beaches.

The surfing at Flag Beach on Fuerteventura's northeast coast is superb thanks to prevailing winds from the north-northwest. All surfing disciplines are welcome: wind, kite, board and wing foil.
As you're nailing that tube ride, you're sure to notice Lobos Island off to the northeast. You'll probably also see a ferry or two taking folks to Lobos from the resort town of Corralejo just up the coast. The island boasts a magnificent bay with calm, shallow waters and white sand beaches, one lighthouse and a restaurant.
Sotavento Beach adorns the southeast coast of Fuerteventura with crystal-clear lagoons and sand the color of cotton candy, backed by volcanic mountains. The beach itself runs for a couple of miles taking trekkers past swimming holes and tidal pools.
An area on the island's west side is thought to have been the first to come to the surface after volcanic eruptions formed what is now the islands. The Ajuy Natural Monument provides awesome views and some amazing natural caves. Not too far away, Ajuy beach is dressed for the occasion, sporting black sand along with white, breaking waves.
In central Fuerteventura, grab your hiking boots and tackle the trails of rugged Natural Monument Mountain Cardon. Or find a beach, strap on scuba tanks and search for turtles, dolphins and whales in the Atlantic.
The island's hot spot is Corralejo: hip restaurants, wine bars, fish bistros and a bumping nightlife scene offering everything from disco to karaoke. Experience some of the world's freshest seafood in fine-dining broils overlooking the marina.
Ten miles south of Corralejo, the island does a 180 and hands you La Oliva, a quiet, history infused hamlet counterbalancing Corralejo's vibrancy. The former center of power on Fuerteventura is filled with handsome 17th-century colonial architecture, like the "Colonels' House," white-washed townhouses, palm trees, a grain museum, art galleries and the town's centerpiece, the Church of Our Lady of La Candelaria.
Time your visit to include a Tuesday or Friday morning when the La Oliva market takes center stage with farm-to-table produce, indigenous crafts, handmade shell jewelry, local spices and robust mojo picón sauces made with intense blends of cayenne peppers and paprika.
Native foods to savor include gofio, roasted corn flour; frangollo, a dessert made with goat's milk, sugar, almonds and raisins; and limpets, a mollusk found in sea stones and prepared with mojo picón. The sea bass and cherne are also plentiful.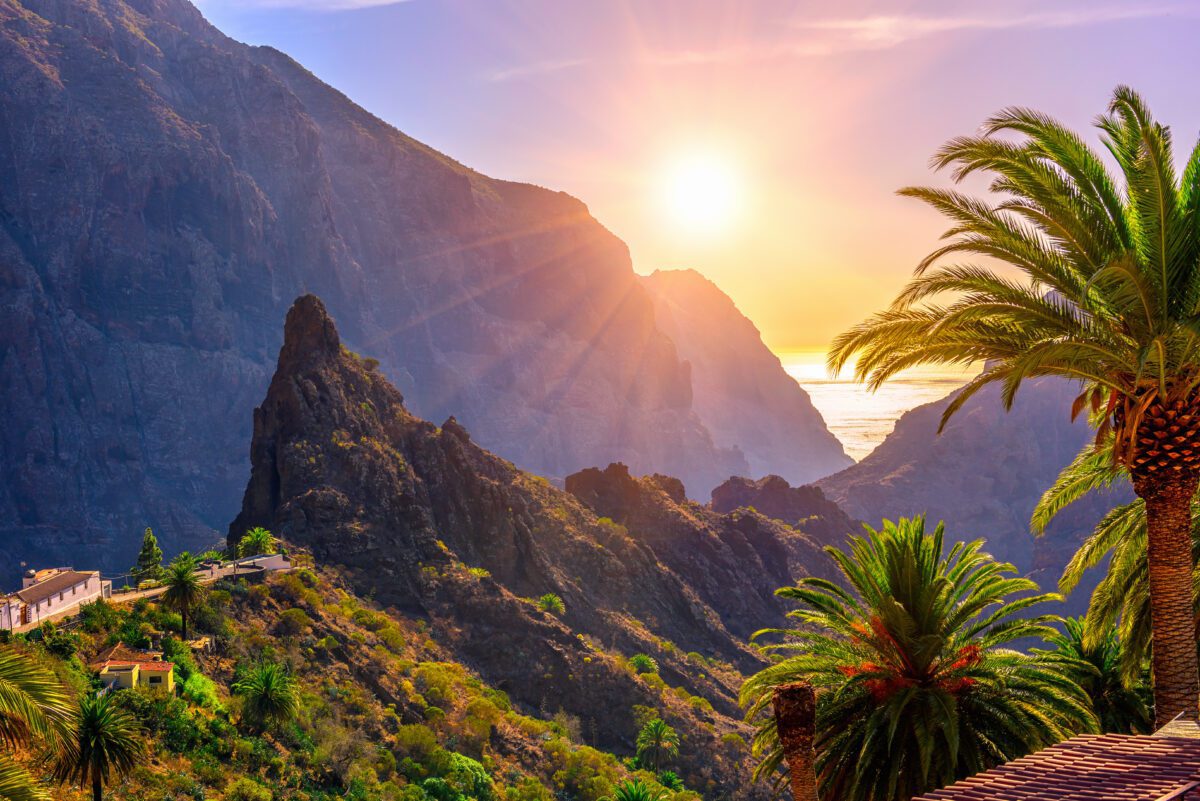 Stay in northern Fuerteventura to soak up the relaxed vibes of El Cotillo, Corralejo and Lajares. The Avanti Lifestyle Hotel sits right on the beach in Corralejo with terrific views everywhere you look, especially from the hotel's rooftop Jacuzzi.
On the east coast, the Sheraton Beach, Golf and Spa Resort is sandwiched between 36 beautiful sea-view golf holes (plus 18 miniature golf holes). After the links, hit the spa and rejuvenate in an ice igloo or hammam.
Yes, there are canary birds on the Canaries. They're named after the islands, which got it from the Latin words Canariae Insulae, meaning "islands of the dogs," most likely a reference to monk seals – a.k.a. sea dogs.