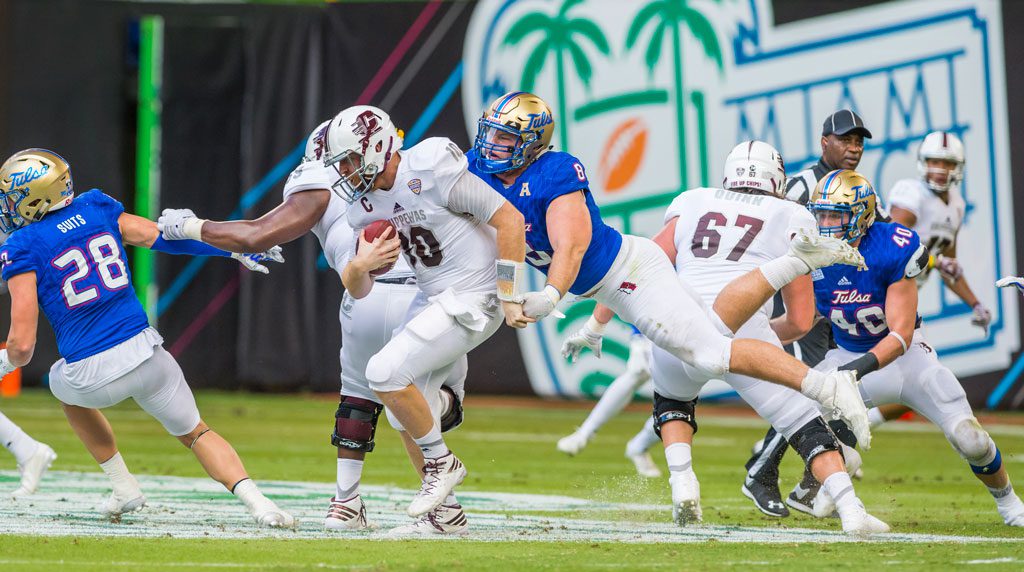 Even the smallest hint of fall weather in the air means one thing for Oklahomans: college football. The cooler months bring thousands of passionate fans donned in school colors, face paint and many a foam finger to cheer on their favorite teams.
The University of Tulsa Golden Hurricanes and Oklahoma State Cowboys faced off during their respective season openers on Aug. 31 in Stillwater, while the University of Oklahoma Sooners begin Sept. 2 at home versus the University of Texas at El Paso.
All teams play at home again this month – OU on Sept. 16 versus Tulane University, OSU on Sept. 23 versus Texas Christian University and TU on Sept. 9 vs. the University of Louisiana at Lafayette; Sept. 23 vs. the University of New Mexico; and Sept. 30 vs. the U.S. Naval Academy.
For full schedules, visit soonersports.com, okstate.com and tulsahurricane.com.