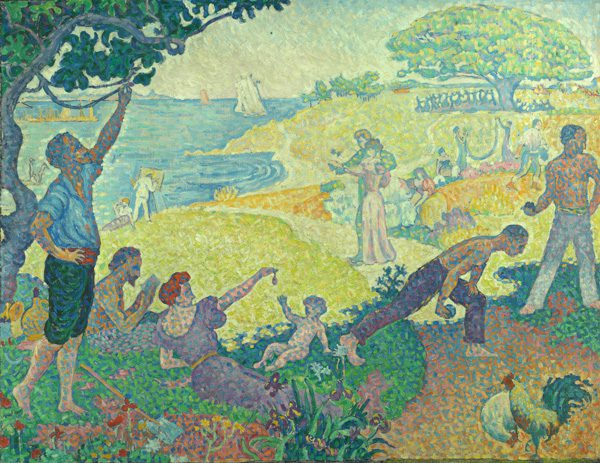 Other than being exquisite artists of their time, there's something else Pablo Picasso, Salvador Dali, Henri Matisse, Paul Signac, Fernando Botero and Auguste Rodin have in common today: Their artworks depicting the human form are joined by those of more than 100 other artists on the walls of the Philbrook Museum of Art in an exhibit coined The Figure Examined: Masterworks from the Kasser Mochary Art Foundation.
"By presenting such a universal subject, the exhibition allows viewers to make connections between works of art that are often separated by historical or geographical boundaries," says Dr. Sarah Lees, the coordinating curator for The Figure Examined and the Ruth G. Hardman Curator of European Art with Philbrook.
Artists have depicted the human form dating as far back as 40,000 years in the form of sculptures, petroglyphs and cave paintings. Since, the subject continues to be one of the most universal.
As guests of Philbrook walk through the exhibit, they will realize that the pieces on display are not categorized by artist or date, but rather separated into six themes, all relating to the way the human body communicates to its viewer: motion, balance, stillness; advancing the story; at work, at leisure; intimacy and solitude; unveiled; and portraits and types.
The Figure Examined includes paintings, sculptures and works on paper, among others, each interpreting the human form in its own, unique way. The exhibit will be on display at Philbrook Museum of Art through Sept. 13. Philbrook is open Tuesday through Sunday from 10 a.m. to 5 p.m. and Thurdays until 8 p.m. For more information, visit www.philbrook.org.