If you've been in front of the big screen lately – or even the one in your living room – chances are you've caught a glimpse of home.
More and more box office hits and television series are being filmed all over Oklahoma, from Enid and Harrah to Pauls Valley and Pawhuska. While many of us may be familiar with megahits the likes of Twister or August: Osage County, the director of the Oklahoma Film and Music Office describes other screen sensations shot here.
"Oklahoma's film industry has seen many recent successes, including last year's hit theatrical release I Can Only Imagine, which made over $83 million at the U.S. box office," Tava Maloy Sofsky says. "The film not only became one of the highest-grossing faith-based pictures of all time, but it is also one of the top-five largest grossing music biopics in history, surpassing such films as Ray and Coal Miner's Daughter."
The movie was shot in and around Oklahoma City. Another recent project, Paul Dano's Wildlife (starring Jake Gyllenhaal and Carey Mulligan), was filmed in Enid.
The western Painted Woman (2017) was shot in Guthrie, Norman, Oklahoma City and Ames, and To the Stars – released at the 2019 Sundance Film Festival – was shot in Wakita, the same location where Twister was filmed.
Sofsky says the state has become a busy location for the TV industry, too.
"The renewal of the state's film incentive program has put Oklahoma in a position to recruit television productions, including hit shows like American Ninja Warrior in Oklahoma City, The Pioneer Woman in Pawhuska and Sweet Home Oklahoma in Oklahoma City," she says. "Scripted television includes recent credits such as American Gods by Starz, which hubbed out of Tulsa and was filmed in Ponca City, McAlester and Little Sahara State Park in Waynoka. The state also hosted Season One of the forthcoming, faith-based streaming series The Beverlys (Pure Flix) and is in current discussions with Amazon to bring a series to the state."
Part of what entices filmmakers and television producers is Oklahoma's unusual incentive program, which, in contrast to many other states, offers a cash rebate rather than a tax credit. In addition to benefiting producers, the program provides financial boons for the state and its residents, with potential for the future.
"Oklahoma's incentive program does attract independent films," says Yousef Kazemi, film and locations coordinator for the film and music office. "However, our office looks forward to the future, when we can also accommodate a longer-term TV series or larger feature films as our rebate program and local infrastructure grow.
"When this happens, the statewide economic impact also increases, translating to more local jobs and new (or growing) small businesses, not to mention the indirect [costs] as filmmakers spend their paychecks shopping and patronizing our restaurants, retail stores, sporting events, museums and a variety of other businesses around the state during their days off."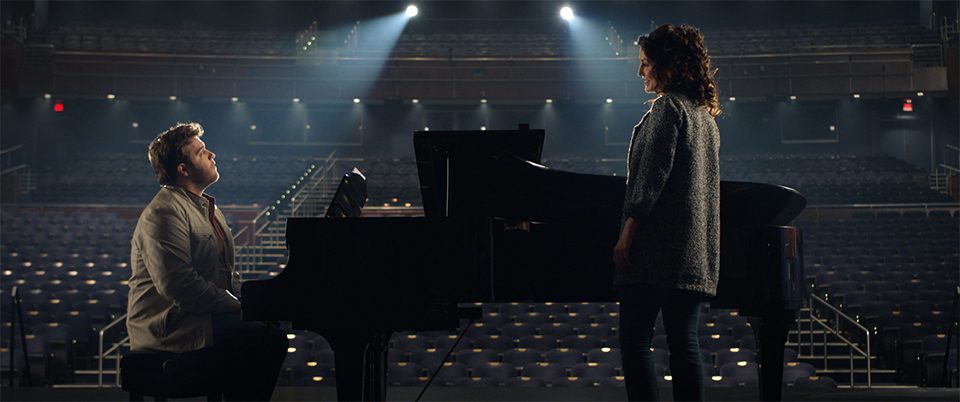 Dylan Brodie, a freelance filmmaker who has worked on such projects as American Gods and local artist Sterlin Harjo's film Mekko, agrees.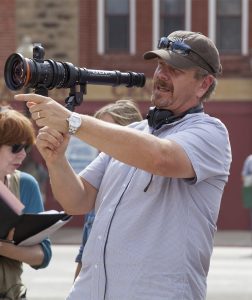 "For our community, Oklahoma film means real jobs and a continuing education learned from the productions that utilize our state, all of which lead to continued growth for our industry," says Brodie, adding that the state's diversity of locations and hardworking crews also attract the film industry.
Alison Naifeh, a location manager and scout for 20 years, grew up in Enid and was hooked on the industry after visiting the set of Dillinger as a child with her father. She has worked on multiple projects in the state, most famously August: Osage County, and she believes location can make or break a project.
"I say this over and over – you cannot tell a story without a great location," she says. "And most often, the location becomes a character itself."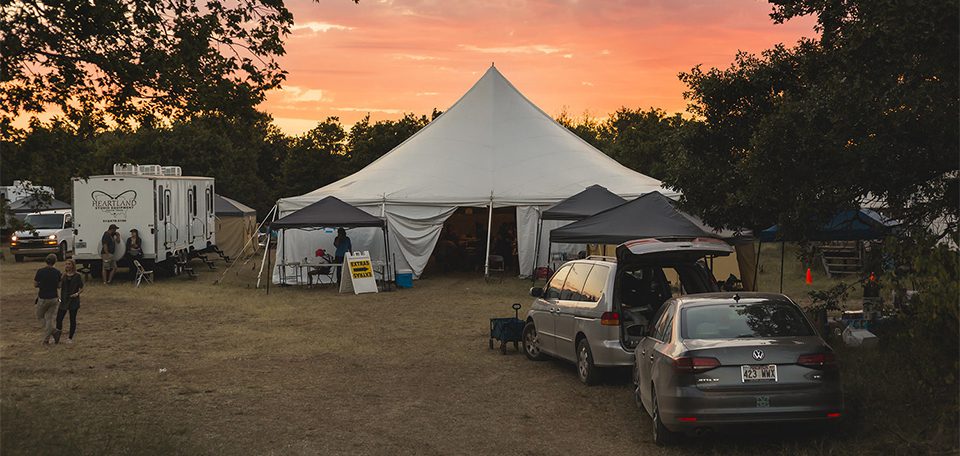 Such is the case with places like the Boulanger House (used in August: Osage County) and the Pioneer Woman Mercantile and Boarding House. Due in part to both locations, Pawhuska has seen a significant tourism boom, Kazemi says, as have cities like Bartlesville and Wakita, the latter being home to a museum commemorating that most iconic of Oklahoma flicks, Twister.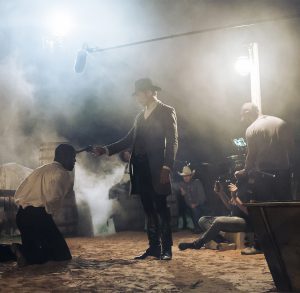 Not to be overlooked is the Outsiders House Museum in Tulsa, dedicated to Francis Ford Coppola's film adaptation of The Outsiders by Tulsa native S.E. Hinton. Visitors flock to all of these attractions to gain a glimpse of Oklahoma's role on the silver screen, which boosts local economies.
"The Oklahoma film and music industries are real businesses," Sofsky says, "which create and sustain real jobs, real small businesses and real opportunities for Oklahomans. Whether someone is an electrician or an accountant, a caterer or a hairstylist, a music producer or promoter, these diverse skill sets are needed as the industries grow.
"Oklahoma's film and music industries are ripened for infrastructure development for businesses to showcase their assets. Results in new business mean that our major metropolitan areas and smaller communities will continue to glean from the dollars injected into their economies. Our office believes that now's the time we will collectively move the needle for Oklahoma to become a top-10 destination in the United States for film and music production."
Dazzling memories, dollars and dreams – sounds like Oklahoma is Hollywood material indeed.