Working Smarter, Not Harder
Advances have brought home technology into the mainstream. Here are some tips and devices to help streamline your home automation process.
Welcome to the home of the future. As the IoT, or Internet of Things, continues to proliferate this year, smart home technology has become better streamlined for, and more accessible to, the average consumer than ever before.
With these continual advances, new tech can get confusing. Through it all, integration is key to having a smart home.
"All of the products should work together to provide real automation," says Josh Onley of Video Revolution in Tulsa.
Rather than managing dozens of different applications for smart devices from your phone or tablet, you should aim to have your home itself adapt to technology by integrating the features you want and managing them with a hub device. This simplifies your life instead of adding complications … lessening stress for you. Whether it's home security, lawn care or mundane household chores, home automation can help.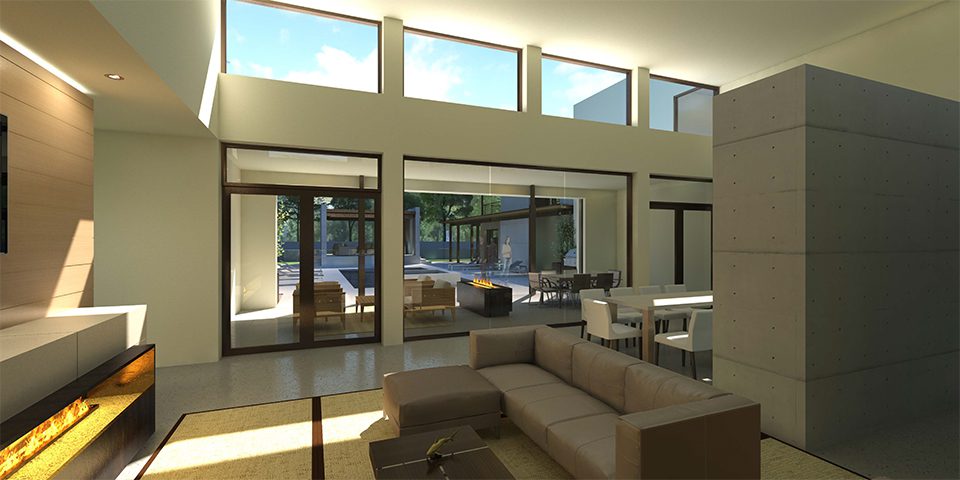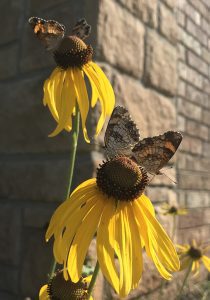 Gardening
Trends
To keep your outdoor areas en vogue, follow these tips.
Consider Oklahoma's mercurial climate when choosing new plants.
Create an outdoor setting on your patio as inviting as your living room.
Make a meadow in your back lawn.
Brighten an evening with an outdoor lighting system to enhance your home and garden.
Those are the four major design trends to follow when embarking on your spring gardening journey.
For starters, choose "Oklahoma proven" plants. These have been tested and shown to be hearty enough to survive the state's unpredictable weather. Master gardeners suggest varieties of hellebores. Baby's breath spirea is an old-fashioned Southern plant making a comeback in Oklahoma gardens … and hearty lantana is a must.
Steve Owens, owner of Bustani Plant Farm in Stillwater, specializes in plants that thrive in Oklahoma. Bustani is also known for exotic plants, discovered by Owens on frequent trips to study in far-flung locales. He sees a growing interest in native plants, shrubs and trees, especially goldenrods and coneflowers.
Owens suggests a new Marrakesh coleus plant, developed by an Oregon grower. Owens says it has unusual colors – reddish purple, apricot, tan – with unique scalloped leaves. Another new bedding plant is firefly cuphea, a vividly colored beauty. Bustani's trademark is that Owens never sells a plant he hasn't tested thoroughly to see if it will endure Oklahoma's climate.
If you're renovating your garden, Owens says, "don't be afraid to toss out some of your old, tired plants. We throw out old furnishings in our home. Why not the garden?"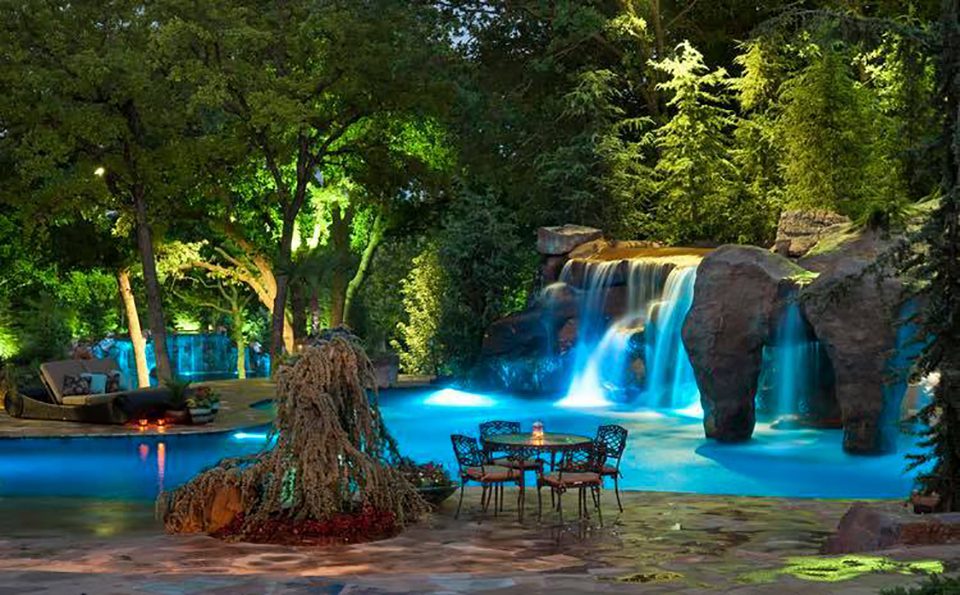 David Hillock, a consumer horticulturist with the Oklahoma Cooperative Extension Service, touts the merits of raised bed gardening as "a way to add visual interest and texture into your landscape. These are usually two to three inches above ground and can be a rectangular soil plateau or an elaborate bed framed in sturdy material. Gardeners tend to reap higher yields as the raised beds allow more garden space for other growing plants."
Dressing up your patio and pool area is one of the most exciting parts of creating an outdoor living space. Today's patios resemble inviting living rooms and kitchens with all the comfortable amenities only found indoors previously.
"In 2019, the trend for outdoor living is bright colors – reds, blues, greens, purples," says Kathy Caviness of Caviness Landscape. "Weather-friendly fabrics and durable materials for furnishings – teak wood, cast iron, metal – are a must for this style of casual outdoor living. Plantings – especially native grasses, including pollinators milkweed, bunny grass, vervain and American hollies with red berries – are a must for attracting bees, birds and butterflies."
Fire and water are part of the outdoor living trend, too, Caviness says. Fire pits and fireplaces are important – big copper fire bowls line swimming pools or other defined areas. Sun shelves and swim-up bars are popular poolside features, inspired by high-end resorts.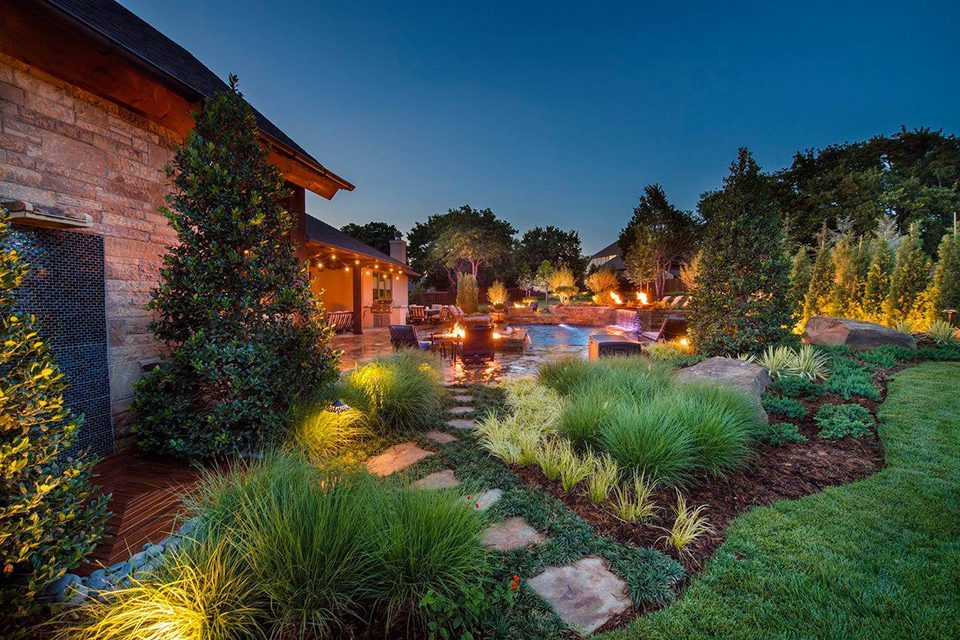 Gardens are now divided into several landscaped areas, with pathways leading to more public or private spaces. Depending on the lawn's size, a meadow – a quiet oasis for meditation, a fire pit, even a yoga class – is planted at the garden's end, adding visual appeal and charm with little maintenance required. Many homeowners invest in their patio, pool and garden to enjoy "staycations" in lieu of short getaways.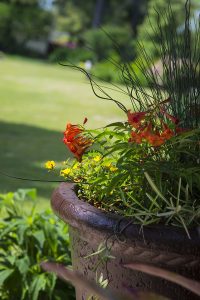 The final touch for your garden is appropriate lighting. John Meadors, owner of Tulsa's MGM Lighting, says manufacturers incorporate transformers into new, safe and efficient LED lighting systems. They also add different color phases to lighting systems.
"One color is a soft rose that makes skin tones look so much more appealing – and younger," says Meadors, stressing the importance and value of a home's foundation lighting. "A well-lit home is the single best deterrent to home break-ins."
Caviness emphasizes lighting, too, especially for the patio and pool.
"Landscape lighting extends your time outdoors and helps balance the landscape design," she says.
Caviness also loves discreet lighting in trees and pathways to create a magical effect in the garden – something every gardener hopes to achieve season after season.