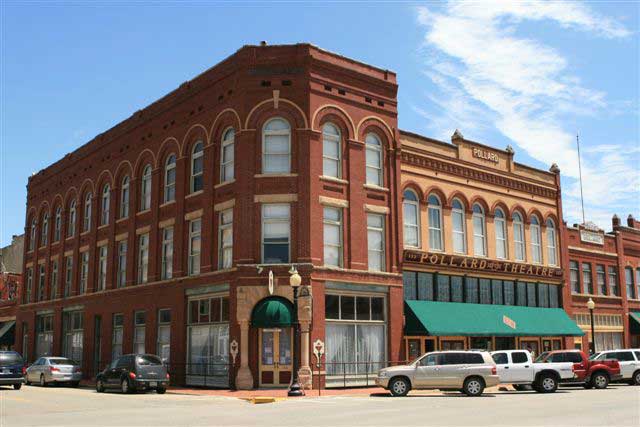 [dropcap]Guthrie[/dropcap] could slide into historic footnotes as Oklahoma's first capital, but it uses the past to draw people to its Victorian downtown, Western heritage and entertainment options.
April is big for Guthrie because of the 1889 Land Run, which turned a small train stop into a bustling burg. Guthrie's '89ers Day parade April 22 is the largest in the state and is part of a five-day celebration.
But Guthrie is not defined by this annual commemoration. The Oklahoma Territorial Museum has archives from the Unassigned Lands, Oklahoma and Indian territories, and government documents from those eras, while the city holds art walks, bicycle races, car shows and wine festivals.
Guthrie, the capital of Oklahoma Territory, logically held the state seal in 1907, when Oklahoma entered the union. But after a statewide vote engineered by Oklahoma City powerbrokers, Guthrie lost its capital, literally and financially, overnight.

"Property values dropped 80 percent immediately," says Nathan Turner, a director with the Territorial Museum. "It was an emotional time."
Lloyd Lentz, author of Guthrie: A History of the Capital City, 1889-1910, says property values were stagnant by the time the capital switched to Oklahoma City in 1910.
"Guthrie languished before the vote," he says. "Oklahoma City by that time was six times larger than Guthrie, probably because of its stockyards, progressive leadership and political influence."
Some old-timers held grudges against OKC for, as some say, stealing the state seal, but they have died and "it's more of a bittersweet anecdote that we can joke about now," Lentz says. "We're over the bitterness."
Many residents see their city as fun and quirky … none more than Stacy Frazier, the self-styled "duly designated park ranger of the smallest national park in the country."
The "park" has a large elm on a 100-
square-foot plot commemorating the office that recorded Land Run deeds; it's part of the National Parks Service. Frazier, not an official ranger, looks the part with a pied uniform and a badge from a 1972 Cadillac.
Frazier happily jokes that she was picked for the unpaid position because she missed a Chamber of Commerce meeting.
"It's an on-call situation," she says. "They usually trot me out around the Territorial Christmas events and 89ers week."
Frazier also hosts the Guthrie Ghost Walk through the downtown historic district, "a sneaky way of teaching history to people."
From May through September, downtown has Red Brick Nights the first Saturday of each month, featuring food trucks and live music. The rodeo grounds hum in the spring and summer, and the Berline Band Concerts and Music Hall has shows twice a month.
Guthrie's '89er Celebration Week
April 18 – Chuck Wagon Dinner and Kick-off Auction.
April 19 – Chamber of Commerce Coffee Meet and Greet with '89er Parade Grand Marshalls Kenneth and Jane Mitchell, plus the parade queen and princess; street carnival begins (and lasts through April 22); barrel racing.
April 20 – Food trucks and vendors set up downtown; the Great Bed Run.
April 21 – Geezers, Gassers and Hawgs automobile, truck and motorcycle show; the Ronnie Kaye Dance Mobile; Territory Story Tellers; Big Wheel tricycle race for childre 3-7; Old Timers' baseball game; mutton busting and bull riding.
April 22 – Hit the Bricks 5-kilometer and 1-mile fun runs; 88th annual '89er Parade; IPRA/Open Rodeo.
April 23 – Bulldogging and steer wrestling.